Posted on September 14, 2022
The International Festival de Cannes is one of the world's most prestigious events and certainly the most important film festival in terms of worldwide impact. The 75th edition of the Cannes Festival presented to audiences, as it always does, the cream of the crop from 2022's international films.
Here at CIFF, we share Cannes' mission to showcase the best of the best and this year we are giving CIFF fans a chance to watch all the films that have had critics absolutely raving this festival season. Featuring no less than 21 films screened at Cannes in May, our CIFF 2022 lineup is bringing every awards season heavy hitter, bombshell drama and daring directorial debut that is a must-watch for all self-respecting cinephiles.

Winner,
2022 Palme D'Or
CINEPLEX EAU CLAIRE | SEPTEMBER 24 8:45 PM & OCTOBER 2 3:15 PM [SOLD OUT]
From director Ruben Östlund (THE SQUARE, CIFF 2017; FORCE MAJEURE, CIFF 2014) comes the Palme d'Or winning TRIANGLE OF SADNESS, an uninhibited satire where roles and class are inverted and the tawdry economic value of beauty is unveiled.
Carl and Yaya are models navigating the world of fashion while exploring the boundaries of their relationship. The couple is invited on a luxury cruise with a gallery of super-rich passengers, a Russian oligarch, British arms dealers and an idiosyncratic, alcoholic, Marx-quoting captain. At first, all appears perfectly Instagrammable, but a storm is brewing and everything is about to change.
CONTENT ADVISORY: Animal Abuse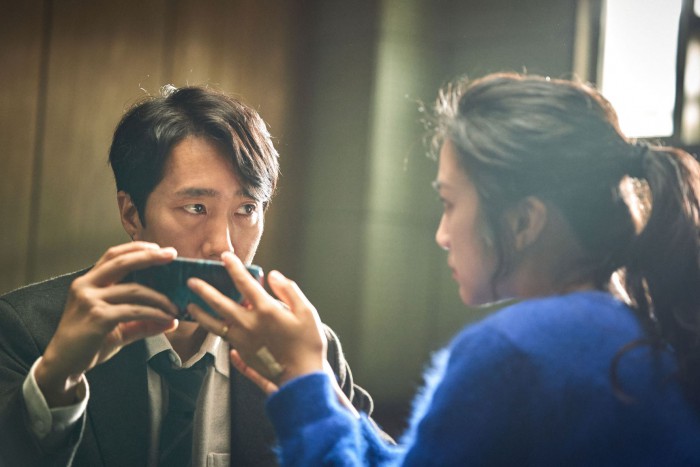 Winner, Best Director
CINEPLEX EAU CLAIRE | SEPTEMBER 26 8:30 PM & OCTOBER 1 2:45 PM
A man falls from a mountain peak to his death. The detective in charge, Hae-joon (PARK Hae-il), comes to meet the dead man's wife Seo-rae (TANG Wei), who does not show any signs of being upset by her husband's death. With her behaviour so unlike that of a grieving relative, the police consider her a suspect. Hae-joon interrogates Seo-rae and while observing her on a stakeout, feels himself slowly developing an interest in her.
Master director Park Chan-wook (THE HANDMAIDEN, CIFF2016; OLDBOY) weaves mystery and romance in a seamless manner that won him Best Director at the Cannes Film Festival in May. In a year filled to the brim with excellent South Korean films, DECISION TO LEAVE is the nation's submission to the Academy for Best International Film.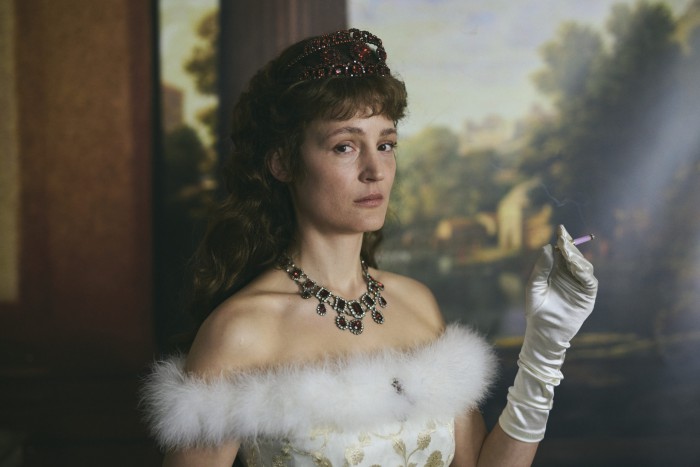 Winner, Un Certain Regard - Best Performance
CINEPLEX EAU CLAIRE | SEPTEMBER 23 6:00 PM & OCTOBER 1 4:15 PM
Vicky Krieps gives her best performance since being Oscar-nominated for THE PHANTOM THREAD and works seamlessly with writer/director Marie Kreutzer to create a film that revels in the tropes of the costume drama while cleverly undermining them. The result is a feminist revisionist take on a story oft-told. Don't expect the film to stick closely to history; that isn't the point of CORSAGE. The point is to break 'Sissi' out of the prison history created for her.
Empress Elizabeth of Austria is idolized for her beauty and renowned for inspiring fashion trends. But in 1877, 'Sissi' celebrates her 40th birthday, fighting to maintain her public image by lacing her corset tighter and tighter. While Elizabeth's role has been reduced against her wishes to be purely performative, her hunger for knowledge and zest for life makes her more and more restless in Vienna. She travels to England and Bavaria, visiting former lovers and old friends, seeking the excitement and purpose of her youth. With a future of strictly ceremonial duties laid out in front of her, Elizabeth rebels against the hyperbolized image of herself and comes up with a plan to protect her legacy.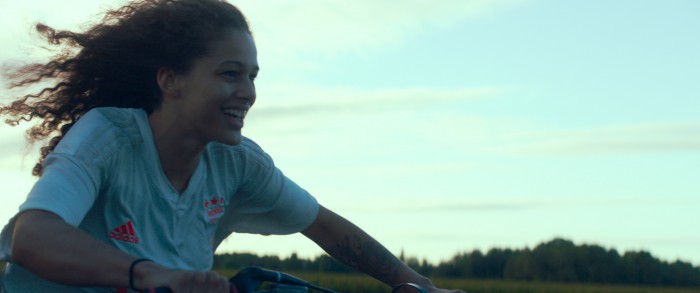 Un Certain Regard - Jury Coup de Coeur
GLOBE CINEMA | OCTOBER 1 5:30 PM
CINEPLEX EAU CLAIRE | OCTOBER 2 4:00 PM
Lola Quivoron's debut feature is an energetic and intense view of a struggling woman in an overtly masculine environment. RODEO was nominated for multiple awards at Cannes and won the Un Certain Regard - Jury Coup de Coeur prize.
Hot tempered and fiercely independent, Julia finds her escape in motorcycles and the high-octane world of urban rodeos, which are illicit gatherings where riders show off their bikes and their latest daring stunts. After a chance meeting at a rodeo, Julia finds herself drawn into a clandestine clique and strives to prove herself to the ultra-masculine group. Julia is then faced with a series of escalating demands that will make or break her place in the community.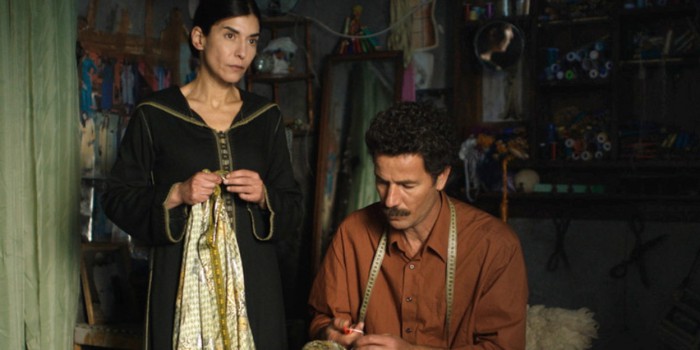 Winner, FIPRESCI Prize Un Certain Regard
CINEPLEX EAU CLAIRE | SEPTEMBER 25 6:45 PM & SEPTEMBER 29 8:15 PM
Halim and Mina run a traditional caftan store in one of Morocco's oldest medinas. In order to keep up with the commands of the demanding customers, they hire Youssef. The talented apprentice shows utmost dedication to learning the art of embroidery and tailoring from Halim. Slowly Mina realizes how much her husband is moved by the presence of the young man.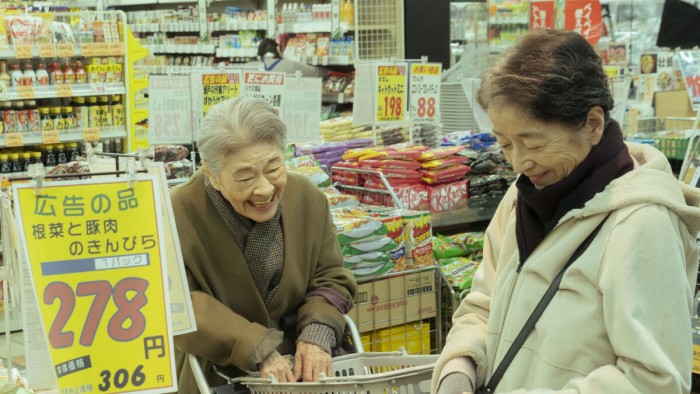 Winner Golden Camera - Special Mention
CINEPLEX EAU CLAIRE | SEPTEMBER 23 7:00 PM & SEPTEMBER 26 4:30 PM
In a near future, the Japanese government program, Plan 75, encourages senior citizens to be voluntarily euthanized to remedy a super-aged society. An elderly woman who loses the means to live independently, a pragmatic Plan 75 salesman and a young Filipino caregiver face choices of life and death.
A dystopian drama inspired by Director Chie Hayakawa's short film produced by Hirokazu Kore-eda (BROKER).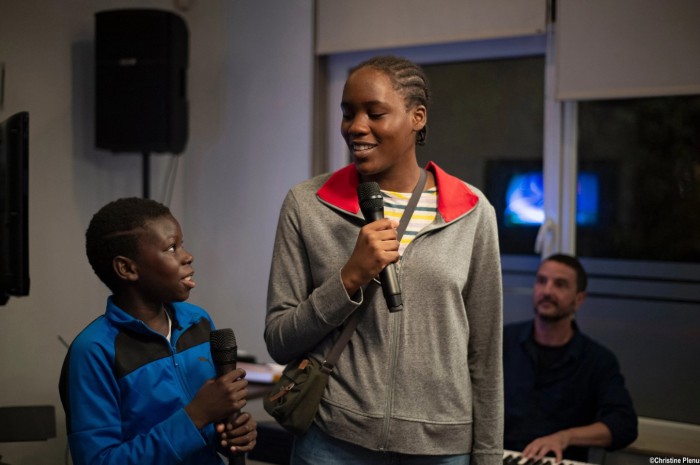 Winner, The 75th Anniversary Award
GLOBE CINEMA | SEPTEMBER 30 9:30 PM
CINEPLEX EAU CLAIRE | OCTOBER 2 4:45 PM
Brothers Jean-Pierre and Luc Dardenne have amassed one of the most impressive filmographies of anyone working today. Typically working in the vein of social realism and the world's most vulnerable, they have earned nine Palme d'Or nominations and won the top prize at Cannes twice. Most recently, TORI & LOKITA earned them the 75th Anniversary Award.
A teenage immigrant from Cameroon, Lokita, seeks to obtain her official papers in Belgium by proving she's the older sister of Tori, a young boy she assisted on their journey. Since Tori was granted refugee status, Lokita, as his biological sibling, would logically be able to receive citizenship as well. However, when social services suspect she's lying, the children are left to their own devices in a land they barely know.

Winner, French Touch Prize of the Critics' Week Jury
CINEPLEX EAU CLAIRE | SEPTEMBER
25 1
2:00 PM &
SEPTEMBER
28
5:30 PM
At a fading vacation resort, 11-year-old Sophie treasures the rare time she spends with her loving and idealistic father, Calum (Paul Mescal). While Sophie faces her impending adolescence, Calum struggles under the weight of life outside of fatherhood. Twenty years later, Sophie's tender recollections of their last holiday become a powerful and heartrending portrait of their relationship. In Charlotte Wells' superb and searingly emotional debut film, a woman tries to reconcile the father she knew with the man she didn't.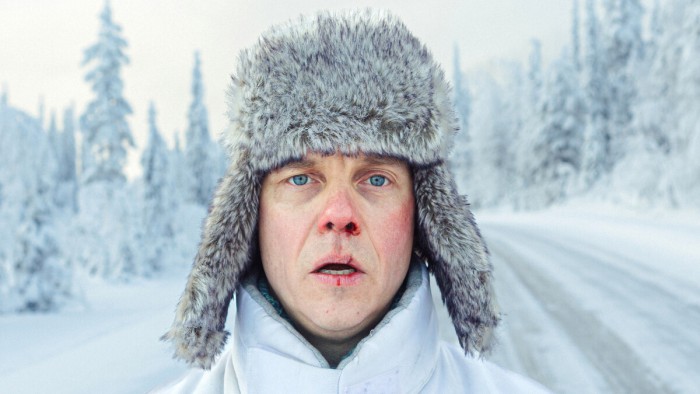 Winner, Gan Foundation Support for Distribution Gan Foundation Award for Distribution
CINEPLEX EAU CLAIRE | SEPTEMBER 24 9

:45

PM
GLOBE CINEMA | SEPTEMBER 30 6:00 PM
THE WOODCUTTER STORY is the directorial debut for director and writer Mikko Myllylahti whose previous film (THE HAPPIEST DAY IN THE LIFE OF OLLI MAKI) made the festival rounds. This is a quirky, small town, surreal, dark comedy.
Pepe is a woodcutter in an idyllic small town in northern Finland. Over a couple of days, a series of events gradually destroy the quiet and happy life he once had. But Pepe seems to be totally fine with it all. As the ensuing days throw all sorts of chaos and strife at him, Pepe remains determined to look on the bright side of life. Always smiling, always optimistic, it seems as if Pepe knows a secret to existence that no one else does.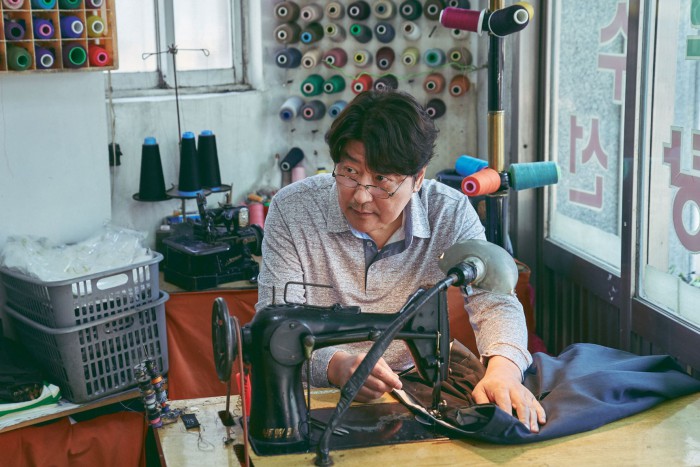 CINEPLEX EAU CLAIRE | SEPTEMBER 23 8:30 PM & OCTOBER 2 3:00 PM
Arguably Japan's best living director, Hirokazu Kore-eda returns to CIFF (SHOPLIFTERS, CIFF 2018; OUR LITTLE SISTER, CIFF 2015) and takes his trade to South Korea with this achingly touching drama about how chosen family can be found in the most unusual places.
One rainy night, a young woman (Ji-eun Lee) leaves her baby at a safe haven drop-off facility. Two men (Song Kang-ho, PARASITE, CIFF 2019; Dong-won Gang, PENINSULA) secretly take it home. However, the next day, when the young woman unexpectedly returns for her baby, she finds him missing and calls the police. When the men explain they took the child in order to find him a suitable home, she decides to join them on their mission.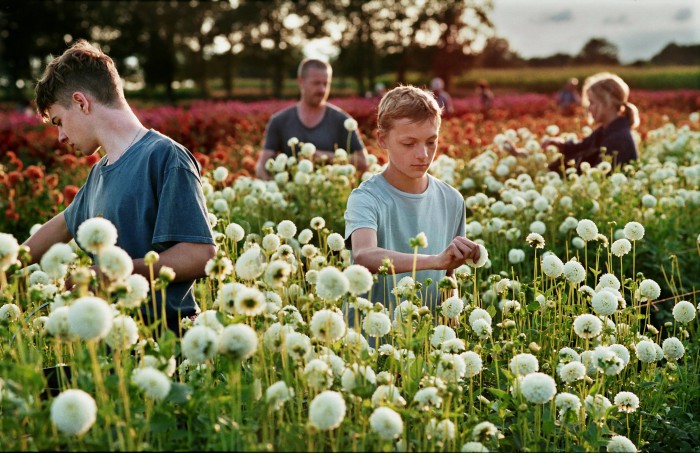 CINEPLEX EAU CLAIRE | SEPTEMBER 24 11:15 AM & SEPTEMBER 27 5:30 PM
Lukas Dhont's (GIRL) second feature wowed audiences at its Cannes debut with its straightforward honesty and overwhelming empathy. Newcomers Eden Dembrine and Gustav de Waele deliver two of the finest youth performances you're likely to see this year. Dhont is only 31, but he has already proven himself to be an exceptional filmmaker.
Léo and Rémi are inseparable best friends. First seen racing through the commercial flower fields owned by Léo's family, the boys exemplify the youthful energy and unbounded joy of being a 13-year-old boy. But, when school starts and a classmate asks if they are "together," a chasm develops in their friendship and tragedy ensues.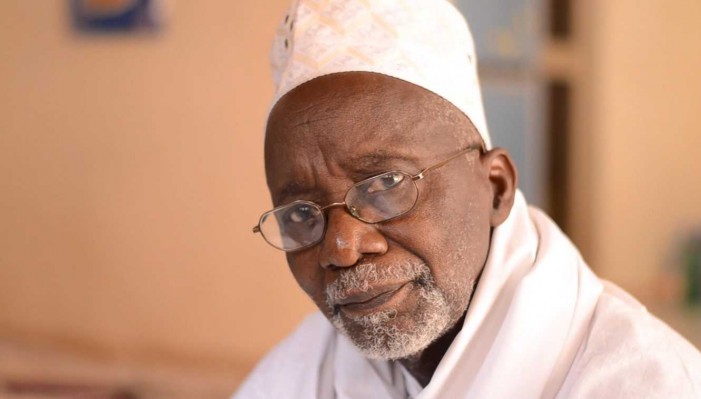 CINEPLEX EAU CLAIRE | SEPTEMBER 25 11:30 AM
Souleymane Cissé has been called Africa's most important living director. His 1987 masterwork YEELEN is considered by many to be the greatest African film ever made. But to Fatou Cissé, Souleymane was, first and foremost, her father.
Blending images from his past work with interviews featuring family, friends and the filmmakers he has influenced (including Martin Scorsese and Costa-Gavras), Fatou documents the life and career of a master filmmaker that many cinephiles still need to get to know.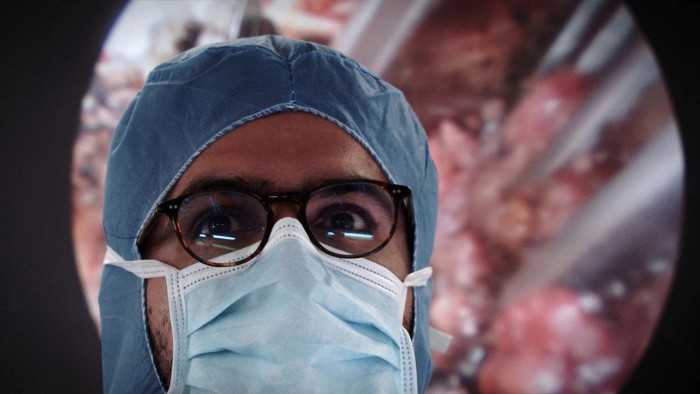 CINEPLEX EAU CLAIRE | SEPTEMBER 27 6:00 PM
From directors Verena Paravel and Lucien Castaing-Taylor (LEVIATHAN), DE HUMANI CORPORIS FABRICA is not for the faint of heart, but for those who are fascinated by the human body in all of its glory, it is a fascinating and (literally) probing look, deep inside what it means to be a flesh and blood human.
Five centuries ago, anatomist André Vésale opened up the human body to science for the first time in history. Today, DE HUMANI CORPORIS FABRICA opens the human body to the cinema, revealing that human flesh is an extraordinary landscape that exists only in the gaze and attention of others. As places of care, suffering and hope, hospitals are laboratories that connect every body in the world.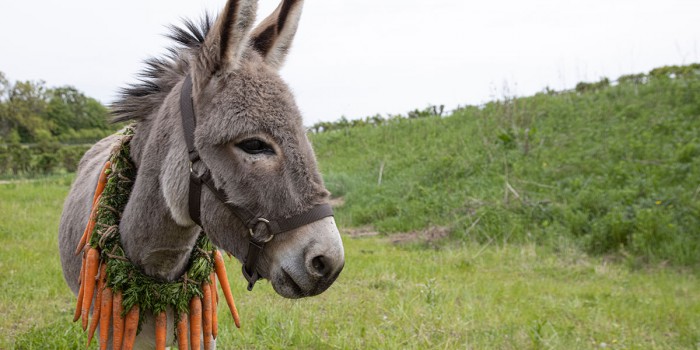 CINEPLEX EAU CLAIRE | SEPTEMBER 25 5:45 PM & OCTOBER 1 2:15 PM
Polish master Jerzy Skolimowski pays homage to Robert Bresson's 1966 classic AU HASARD BALTHAZAR with this beautifully filmed, surreal story of one animal's odyssey through modern-day Poland.
The world is a mysterious place when seen through the eyes of EO, an adorable donkey with melancholy eyes. He meets a variety of people on his life's path, serving as a circus animal and mascot before landing in a donkey sanctuary. Like the rest of us, EO experiences joy and pain and endures the wheel of fortune's random spins. Unlike the rest of us, he constantly maintains his humility and dignity.
CONTENT ADVISORY: Animal Abuse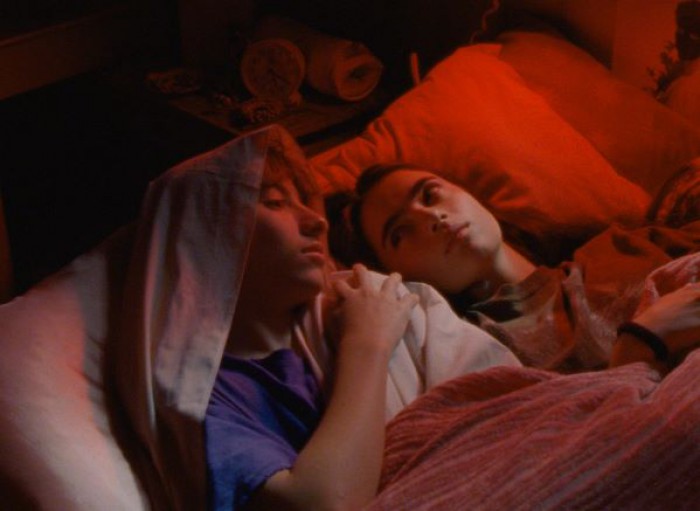 CINEPLEX EAU CLAIRE | SEPTEMBER 28 5:00 PM & OCTOBER 1 1:30 PM
Loosely based on the graphic novel A SISTER by Bastien Vivès and shot on beautiful 16mm, FALCON LAKE has a quiet subtlety throughout. Told through the eyes of the youth, with a chilling ghostly undertone, this is Charlotte Le Bon's first feature.
Bastien and Chloé spend their summer vacation with their families at a lake cabin in Quebec, haunted by a ghost legend. Despite their age gap, the two teenagers form a special bond. Ready to overcome his worst fears to earn a place in Chloé's heart, Bastien's holiday transforms into a turbulent, pivotal moment in his life.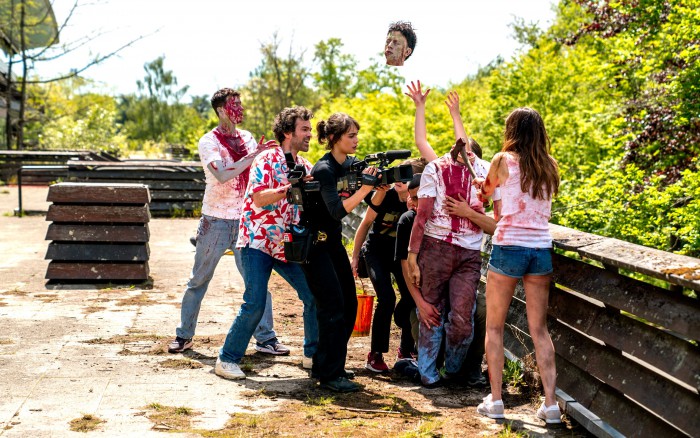 CINEPLEX EAU CLAIRE | SEPTEMBER 24 8:30 PM
GLOBE CINEMA | SEPTEMBER 29 9:30 PM
Academy Award®-winning writer-director Michel Hazanavicius (THE ARTIST, CIFF 2011)brings one of the most innovative and joyful love letters to film and filmmaking you'll ever see.
In an abandoned building, a low-budget zombie horror film is falling apart on set. The abusive director (Romain Duris) is already pushing the cast and crew to the brink with his obnoxious behaviour when he reveals his plan to inject energy and excitement into the project: unlocking a real-life ancient zombie curse. In a frenetic one-shot where body parts and fluids are flying, the actors fight for their lives before the film comes to a shocking conclusion and the credits roll... but is that the whole story?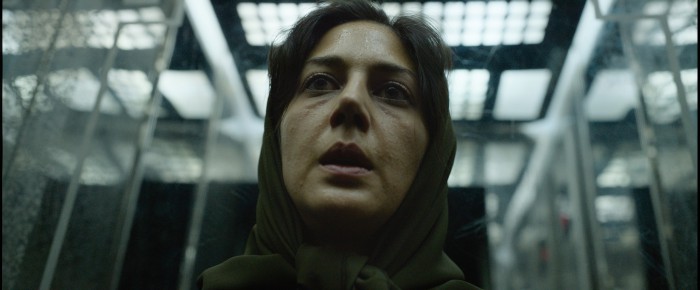 GLOBE CINEMA | SEPTEMBER 24 2:30 PM
CINEPLEX EAU CLAIRE | SEPTEMBER 27 8:30 PM
Based on the horrific true story of serial killer Saeed Hanaei, acclaimed writer-director Ali Abbasi (BORDER) unveils a gripping crime thriller and a daring indictment of a society in which rough justice is routinely a fact of life.
Female journalist Rahimi (Zar Amir Ebrahimi) travels to the Iranian holy city of Mashhad to investigate a serial killer who believes he is doing the work of God, cleansing the streets of sinners by murdering sex workers. As the body count mounts and Rahimi draws closer to exposing his crimes, the opportunity for justice slips further away as the 'Spider Killer' is embraced by many as a hero.
CINEPLEX EAU CLAIRE | SEPTEMBER 28 6:00 PM
GLOBE CINEMA | OCTOBER 1 11:45 AM
Director Mia Hansen-Løve (BERGMAN ISLAND, CIFF 2021) has crafted a warm, gentle film about the way life pulls us in multiple directions. Seydoux's performance is so lived-in that you'd be convinced the film was based on elements of her own life. ONE FINE MORNING is an illuminating take on how hope and heartbreak intertwine.
Single mother Sandra (Léa Seydoux) balances raising her daughter with making regular visits to her father who suffers from a neurodegenerative disease. While trying to secure a decent care home, she reconnects with Clément, a friend she hasn't seen in several years. Although he is in a relationship, the two begin a passionate affair.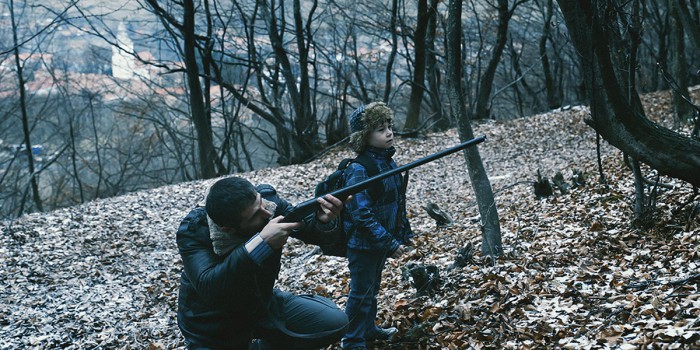 CINEPLEX EAU CLAIRE | SEPTEMBER 25 2:30 PM & SEPTEMBER 28 8:00 PM
Christian Mungiu (4 WEEKS, 3 MONTHS AND 2 DAYS), arguably the most accomplished filmmaker of the Romanian New Wave, has crafted a dense and highly-charged portrait of the ways that mere sparks can turn into all-engulfing flames
.A few days before Christmas, Matthias quits his job in Germany and returns to his multi-ethnic village in the Transylvania region of Romania. He yearns to be more involved in his son's education and ease the boy's fears regarding the direction of his life. Matthias is also eager to meet up with his ex-lover Csilla. When the small factory that Csilla manages hires some immigrant workers, peace in the community is disturbed, underlying fears grip the adults and conflicts erupt through the thin veneer of apparent calm and understanding.
R.M.N. is the Romanian equivalent of MRI, which is apt because this film gets under the skin to where the petty grievances of racism and xenophobia simmer until they surface in the most terrible ways.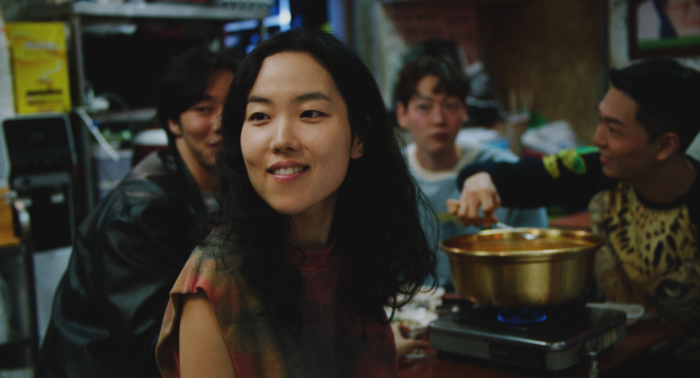 CINEPLEX EAU CLAIRE | SEPTEMBER 28 8:15 PM & SEPTEMBER 30 6:00 PM
This film is French-Cambodian director Davy Chou's follow up to DIAMOND ISLAND, the Cannes Critics Week SACD Prize Winner. Chou proves to be an essential portrayer of today's youth, demystifying the preconceived notions surrounding international adoption with this burning young woman's quest to soothe her deep-rooted identity crisis.
On an impulse to reconnect with her origins, Freddie, 25, returns to South Korea, where she was born before being adopted and raised in France. The headstrong young woman starts looking for her biological parents in a country she knows little about, taking her life in new and unexpected directions.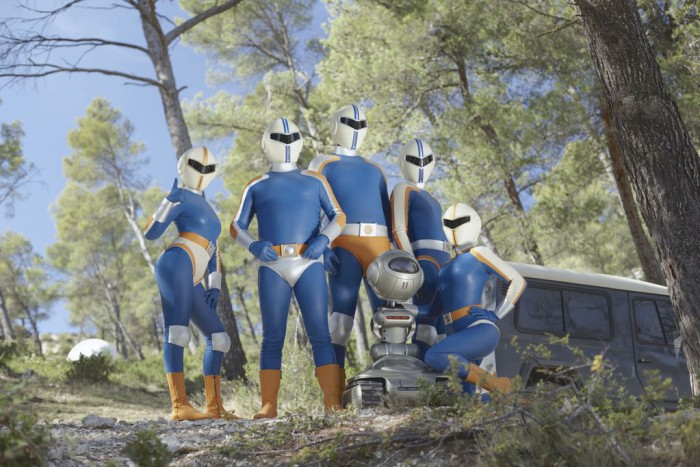 GLOBE CINEMA | SEPTEMBER 30 9:30 PM
CINEPLEX EAU CLAIRE | OCTOBER 2 4:45 PM
Whether you have or haven't had a chance to watch a film by Quentin Dupieux (RUBBER, WRONG, DEERSKIN,) you are in for a treat. This superhero adventure story is full of his classic absurdist comedy throughout!
After a devastating battle against a diabolical turtle, a team of five avengers, known as the Tobacco Force, is sent on a mandatory retreat to strengthen their decaying group dynamic. Their vacation goes wonderfully well until Lézardin, the Emperor of Evil, decides to annihilate planet Earth.
Back to blog listing