Posted on December 7, 2022
Happy Holidays CIFF fans! The time has come once again to prove to your loved ones that you've been hanging on to their every word all year and have stocked up on thoughtful, personalized gifts to surprise them with this holiday season.
If this statement rings true for you, then you've likely already purchased one or many of these items for your cinematically inclined friends. However, if you're anything like us and you've spent all year working and binging limited series, then odds are you're here because you've yet to find a special gift for that special person.
We get it! Film buffs, we're so dark and complicated. The films we love, they're so niche and intellectual. Our tastes, they're so particular and impeccable. How do you shop for such beautiful and intelligent people?
Not to worry! Your friends at CIFF are coming to the rescue with a bulletproof gift list that'll have even the snobbiest French New Wave fan happy-crying like Nicole Kidman in an AMC theatre. Shopping feels good in a place like this...
Conveniently located on 8th ave SW in vibrant, Downtown Calgary, this classic movie house, and frequent CIFF venue, is dedicated to bringing Calgarians quality movies of all varieties. Proudly niche, Globe plays host to many of the city's most prominent screenings and festivals. Far from your average movie theatre experience, a gift card to this theatre promises the best of independent and art-house entertainment.
Having recently undergone a huge renovation, Calgary's oldest operating cinema has been given new life as a candy-coloured, Italian-soda-serving, hidden-bar-having, cinematic sanctuary. Watching a film at The Plaza is a delightfully retro experience, from the elevated concession treats to the quaint Kensington setting. Make a day of it! Shop around the independent boutiques, enjoy a meal at a local restaurant and finish the night with a truly singular film experience. Gift cards are available to purchase in-person as a physical card and online as a digital card in the amounts of $20, $30, $50, $75, $100, $150 and $250.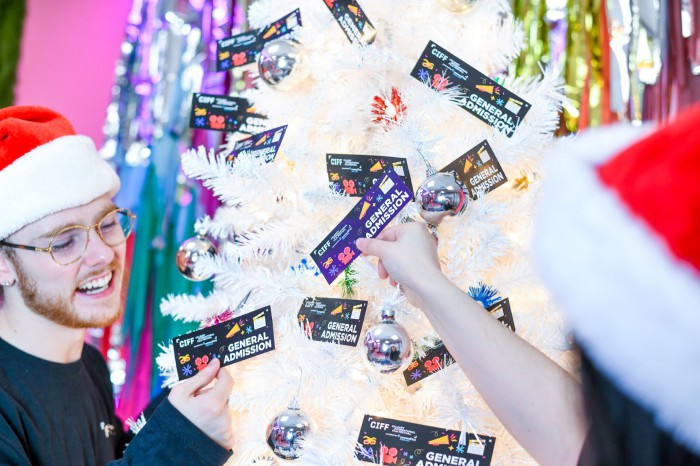 We're giving CIFF fans the opportunity to experience the magic of our 2023 festival for the lowest prices of the year with our Holiday Bundles. Our 11-day entertainment extravaganza is a can't-miss event for cinephiles across the prairies. Available in 5-ticket for $61 (11% savings), 8-ticket for $96 (10% savings), 12-ticket for $140 (11% savings) and 20-ticket for $221, novice film fans and seasoned fest-goers alike can take in hundreds of the best films from all around the world. Holiday bundle pricing is available from December 5, 2022 - January 5, 2023.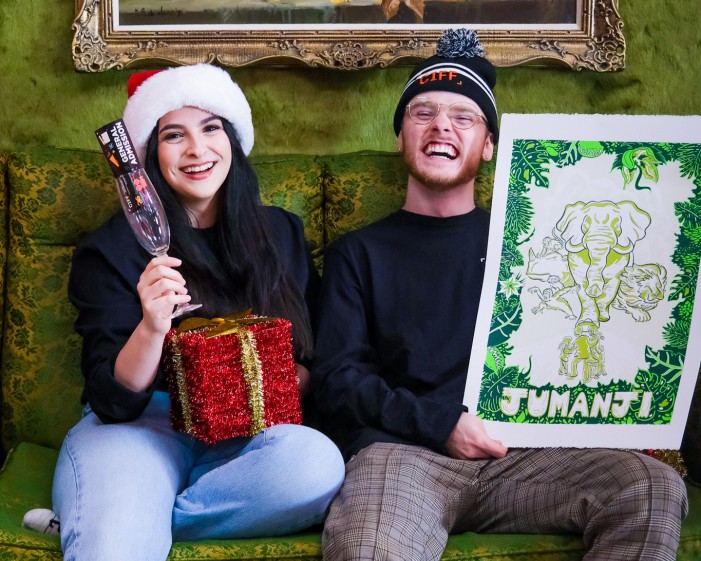 PREMIUM CIFF MEMBERSHIPS
Make your BFF a BFF of CIFF! Gift a ClubCIFF membership and the recipient will receive sweet perks such as discounts on Festival and year-round ticket products, access to a 48-hour presale window, discounts on merch and even an exclusive CIFF merch item only given to members!
Looking for that truly "Wow!" gift? Be a patron of the arts and give the show-stopping gift in the form of a Film Circle membership. Benefits of our Silver Level membership include 2 passes for CIFF 2023, a 48-hour presale window, invitations to exclusive CIFF events, advance lineup announcements, VIP festival receptions and more! This is the perfect gift for giving that special someone the VIP treatment.

Not big on going out? A selection of their favourite sweet and savoury snack foods, in a decorative popcorn bucket, wrapped up gift basket style makes for a more personalized gift that you actually don't need much information to prepare. Here's a handy trick: tell the person whose basket you're assembling that you're doing some sort of online quiz that'll tell them what kind of dog they are based on their favourite candy. This way, they'll tell you everything you need to know without giving the surprise away. You can purchase these perfect at-home movie accoutrement premade from Amazon, or visit local candy shops like Sweet Fusion and Gummi Boutique to stock up on the necessities.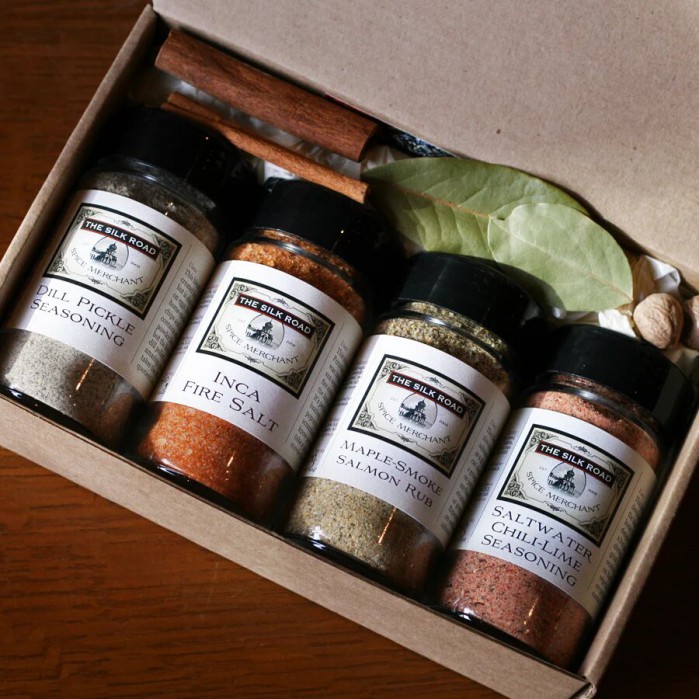 At CIFF 2023, moviegoers got a chance to experience the finer things by elevating their ordinary theatre popcorn with a range of gourmet seasonings. These unconventional but delicious spice blends from local spice merchants Silk Road made our CFCU Popcorn Seasoning Station a hit with audiences. Sometimes the devil really is in the details when it comes to creating a special film viewing experience. Put away your father's generic white parmesan popcorn seasoning and get your loved one a much more upscale 4-Pack spice set. These are packaged up LOVE ACTUALLY style; sprigs of fragrant herbs and sticks of cinnamon surround four beautiful glass jars that'll give all the recipient's friends spice rack envy. This set includes Dill Pickle Seasoning, Inca Fire Salt, Maple-Smoke Salmon Rub and Saltwater Chili-Lime Seasoning.
movie COOKBOOKS
Binging with Babish has taken YouTube by storm with his cooking videos reaching views as high as 12 million per episode. For each video, Andrew Rea, a self-proclaimed movie and TV buff, teaches a recipe based on a favourite TV show or film, such as the babka from the classic Seinfeld episode, the beef bourguignon from JULIE & JULIA, or the timpano from BIG NIGHT. This cookbook includes these and other fan-favourite recipes. Some are so delicious that you'll want to make them for dinner right away, like Bubba's shrimp from FORREST GUMP, while others can be saved for impressing a loved one, like the chocolate lava cake from Jon Favreau's CHEF. This cookbook is available at local bookstores Owl's Nest Books and Pages Books.
Since 1985, Studio Ghibli has enchanted moviegoers with fantastic stories of adventure, magic, friendship, family, and most of all—the most delicious-looking animated food. Now you can create your own mouthwatering dishes with this book full of 50 unofficial, fan-created recipes! From tantalizing breakfasts and lunches to Japanese favourites like yakitori and onigiri. Recipes include skillet bacon and egg, ramen with "haaaam", herring and pumpkin pot pie, steamed red bean bao, salmon with beurre blanc sauce and more! This is the perfect gift for fans of Japanese anime, manga and comfort food cooking! This cookbook is available at local bookstores Owl's Nest Books, Shelf Life Books and Pages Books.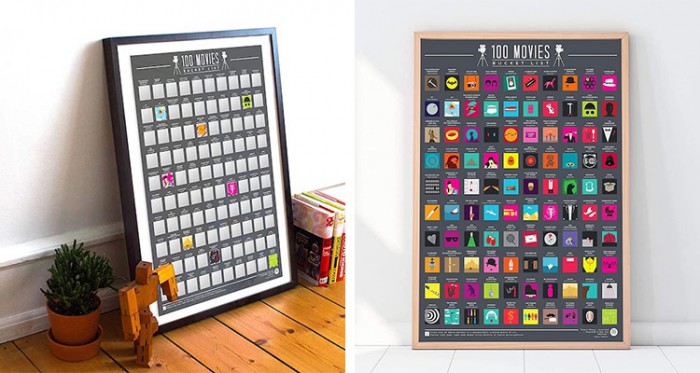 This is the perfect gift for the up-and-coming movie fan who's maybe not quite sure what their favourite film, genre or director is yet. There's no better place to start their film journey than with the top 100 most legendary movies ever made (according to the manufacturer.) Not only will this poster encourage their rad new hobby and give them a comprehensive film education, but it'll also look beautiful in their home. They can hang it up in their favourite screening spot and scratch away. The more they scratch, the more colourful graphics they will unveil. This year, skip the teeny-weenie advent calendar with the sub-par chocolate and give your best ambitious cinephile the indelible gift of great cinema.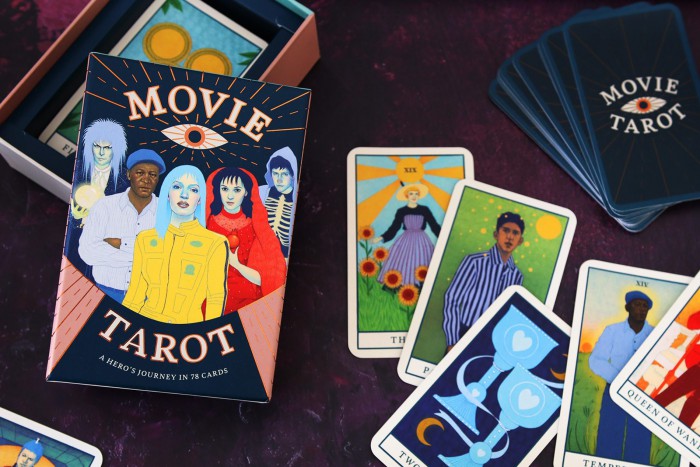 This kooky card game is spectacularly illustrated and really great at getting KILL BILL's Uma Thurman to tell you exactly how you're going to die, you know, if you're into that sort of thing. The deck contains 78 cards that work as a fully functional tarot deck, plus a booklet which explains the choice of movie stars and the deeper personality traits they embody, as well as information on how to interpret the cards and conduct your own readings. Each character embodies the qualities of the archetype they represent. Begin with Tom Hanks's FORREST GUMP as the Fool, Morgan Freeman in SHAWSHANK REDEMPTION for Temperance, and Julie Andrews in THE SOUND OF MUSIC for the Sun and you'll find a perfectly suited character represents every card. This tarot deck is available at local bookstores Owl's Nest Books, Shelf Life Books and Pages Books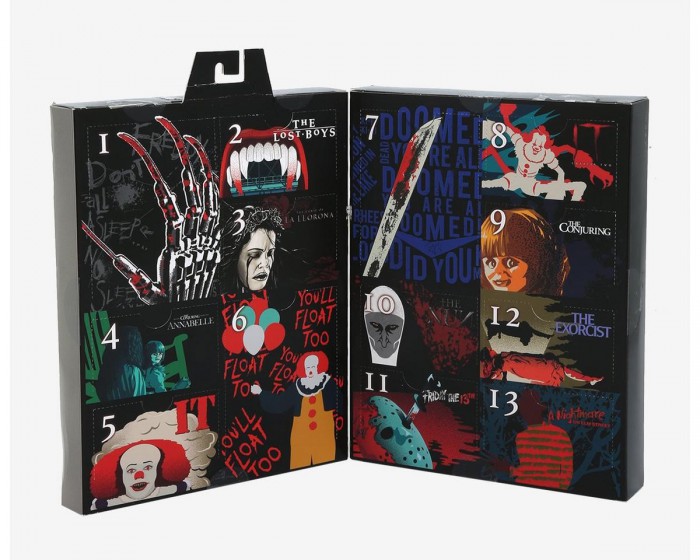 HORROR MOVIE SOCK ADVENT CALENDARS
Does it get more specific than this? Once a reviled species in the Christmas gift genus, socks have gotten a bad reputation. It seems in every holiday movie kids feared, more than anything, that they'd come down on Christmas morning, open the shiny box under the tree, brimming with anticipation, only to find... a nice pair of socks? Wow, spooky. This December, let's give them something to really scream about. Make their worst fears come true with these advent calendars that will ensure every morning is a morning where they open a box to find a funky new pair of socks. We've scoured Hot Topic (remember Hot Topic?) for creepy and cozy horror movie sock sets guaranteed to warm your loved one's feet, but not their cold, dead, sock-hating heart.
13 pairs of horror-themed socks including designs from FRIDAY THE 13TH, THE NUN, A NIGHTMARE ON ELM STREET, IT CHAPTER TWO, THE EXORCIST and more.
What's this? What's this? It's soft socks everywhere! This set includes 12 different pairs of themed socks - 8 no-shows and 4 crew.
Bring your sock collection back to life with this mix of no-show socks and crew socks featuring the Monster and his Bride on each pair in electrifying colours.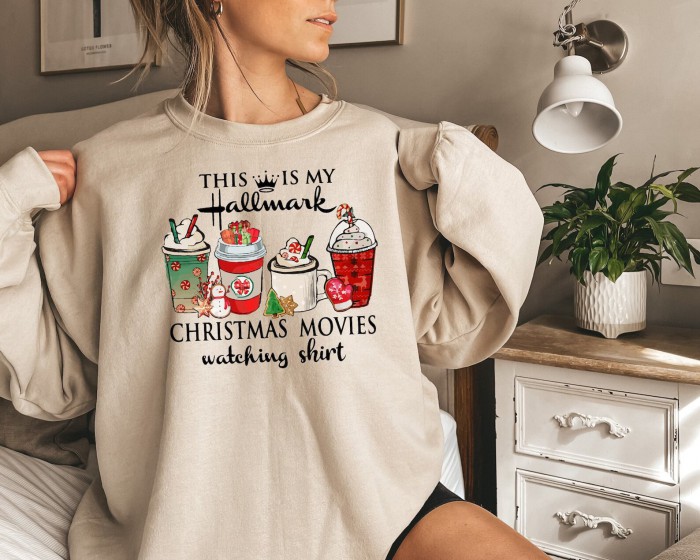 What do Hallmark Christmas movie fans love more than a hunky, high-school ex? Sweaters! These soft oversized jumpers adhere firmly to the Hallmark aesthetic with their charming little slogans written in swirly calligraphy, flannel patterns and quaint hand-drawn illustrations. If you know someone who is an unabashed enjoyer of watching big-time girl bosses drop everything for a two-month situation-ship with their hometown lover, who now has a bakery and a child from his "DUN DUN DUN!" dead wife, then you've found their gift right here. This purchase also supports independent artists hocking their handmade wares on Etsy. Could one of these cutesy, custom sweater makers have recently overcome the loss of their partner alongside their tooth-deficient child in need of a new, career-driven parent? You never know...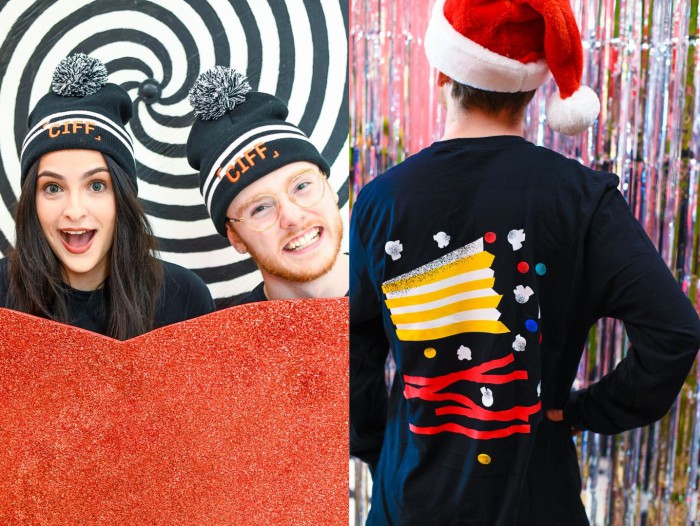 Last but certainly not least, we recommend you get your resident film friend our brand-new CIFF merch! Offering short-sleeve and long-sleeve options PLUS brand new CIFF toques, CIFF merch make great standalone gifts, and pair perfectly with our ticket bundles! Friends don't let friends trudge through the snow looking sad and feeling cold. The 2022 collection has everything you need to wander through a winter wonderland in style and stay warm in the process! Our long-sleeve feature a vibrant, quality print of a beautiful illustration by Calgary artist Tori English and are only $35! The CIFF toques, as warm as they are adorable, show your love for the world's hottest films, even in not-so-hot weather. At only $20, this toque is easy to pair up with ticket bundles, posters and other CIFF goodies to create the perfect gift package!
Back to blog listing