Posted on February 14, 2023
In December, we defrost Mariah Carey, the human embodiment of the modern holiday season. Now that the season of love perfumes this winter air, it is officially time to defrost the real Saint Valentine, Nancy Meyers.
Valentine's Day, the 14th of February, Discount Chocolate Day Eve; what can we say about Valentine's Day that Garry Marshall hasn't already said? Nothing, really. Love is a wretchedly complicated beast that has baffled history's brightest minds. What hope is there, then, for us, with our TikTok-addled brains and bodies full of microplastics? Thankfully, when the intellectuals failed to make heads or tails of that loving feeling, they sent in the clowns, who miraculously figured it out.
Extraordinary poets, musicians and, most importantly, filmmakers masterfully harness the power of art to help us mere mortals understand what this day is actually about. Whether you're choke-sobbing at TITANIC, cry-laughing at THE 40-YEAR-OLD VIRGIN, or clinging to your emotional support rom-com couple for dear life, a truly great love story delights and enlights, making gooey-eyed romantics of us all. That is why this V-Day, we're letting the films do all the talking.
Our talented staff of cinephiles proudly presents their tried and true Valentine's Day faves. From the corny and campy to the cynical and introspective, we trust these picks will make your heart sing.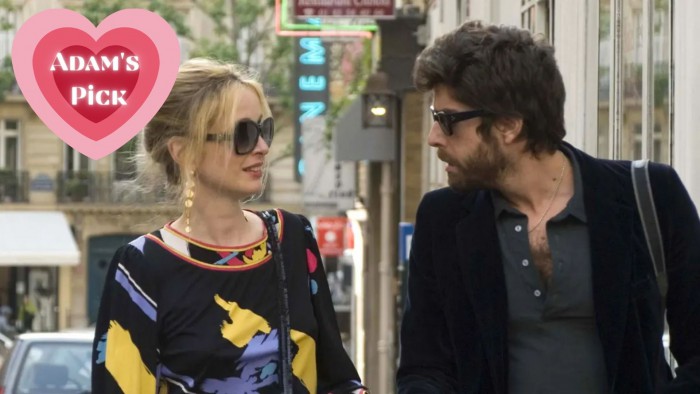 Adam Keresztes, Shorts Programmer
2 DAYS IN PARIS (2007) & 2 DAYS IN NEW YORK (2012)
In the same vein as the Before Trilogy, both films show an honest look at romance and family. Definitely a bit more fun though! A lot of quirky comedy ensues as we dig through the past, present, and future of Marion's relationships. Adam Goldberg (Paris) and Chris Rock (New York) are great counterparts to fantastic Julie Delpy performances. Who doesn't want to watch her roam around beautiful cities with her boyfriends and wax poetic on life?
Director Julie Delpy said she had a huge crush on Chris Rock but knew he was married, so she wrote a movie where she could be in a relationship with him. Creepy or #lifegoals?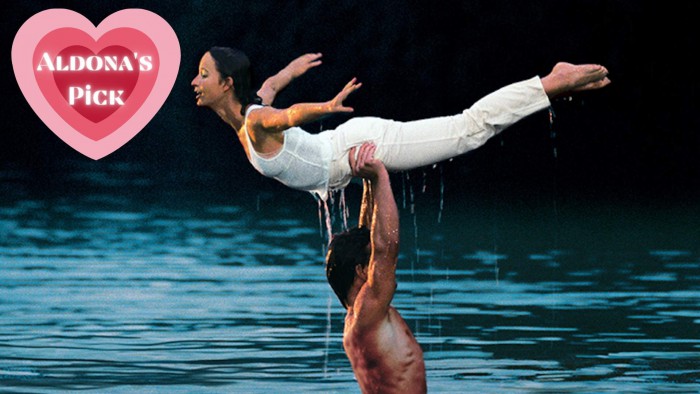 Aldona Barutowicz, Publicist
DIRTY DANCING (1987)
There are so many films to choose from because romantic comedies are my favourite genre, but my all-time favourite is definitely DIRTY DANCING! I was obsessed with that movie growing up and it still holds a special place in my heart. I mean, Patrick Swayze alone, and then you add dance and romance, no wonder it's still my favourite all these years later!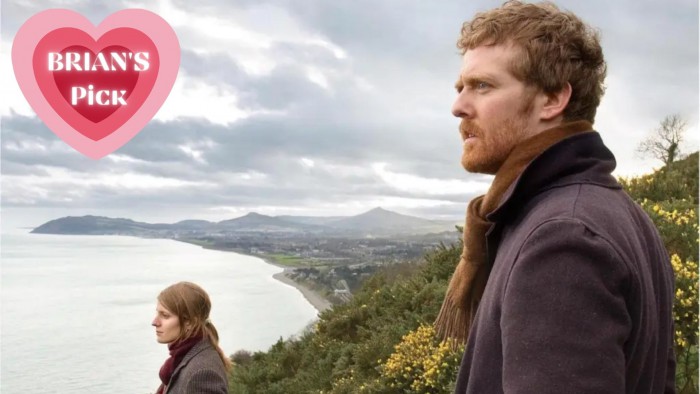 Brian Owens, Artistic Director
ONCE (2007)
John Carney's ONCE is one of the finest films about love. It's a romance without most of the trappings of a romance. Because circumstances don't allow Guy & Girl to be a couple, they pour their obvious passion for one another into creating beautiful music together. I like movies where people maintain their vows instead of merely giving into the whims of passion. I'm a sucker for a story about creators creating. Add in the beautiful work of Glen Hansard and Markéta Irglová and you have a perfect melancholy movie for Valentine's Day.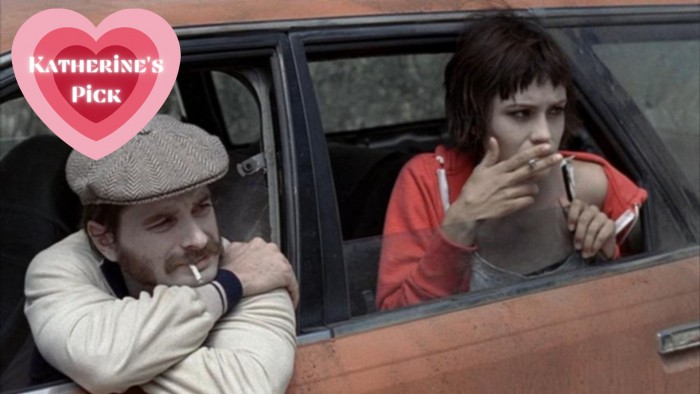 Katherine Penhale, Operations Director & Chief of Staff
WRISTCUTTERS: A LOVE STORY
Despite the somewhat dark premise, at its heart, this film is about love and adventure. It mixes all of my favourite things-world building, a fast-paced story, and some really beautiful cinematic moments. Don't let the title throw you off, this one is a perfect date night flick that will keep you supplied with inside jokes until next Valentine's day (just ask the People in Charge.)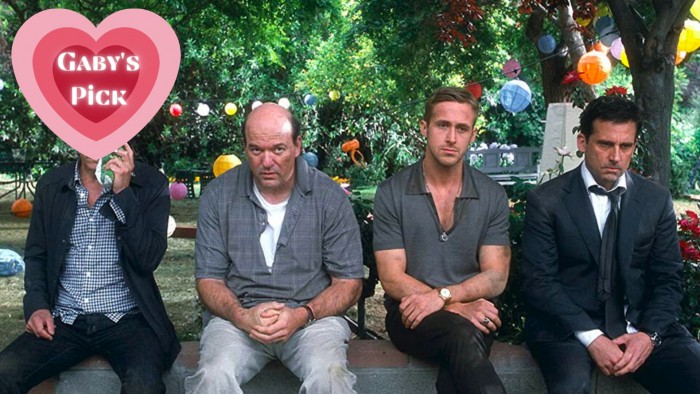 Gaby Aguilar, Marketing Content Coordinator
CRAZY, STUPID, LOVE (2011)
I don't really understand why anyone bothered to make any more rom-coms after CRAZY, STUPID LOVE. You cannot beat the cast, comedy or acting-wise with Emma Stone, Ryan Gosling, Steve Carrell and Julianne Moore absolutely demolishing every emotional and comedic beat of this film. Part make-over montage, part home-wrecking divorce, this movie manages to balance a delicate and painfully earnest depiction of marital love with the hysterical and mortifying experiences of singletons looking for love. This film is about uselessly searching for the thing you didn't know you already had. It's about the subtle art of masquerading our sweaty and desperate attempts to occupy the heart of literally anyone. It's about losing and gaining life in equal parts.
More importantly, it's about dads beating the shit out of each other on a beautifully maintained lawn and hilarious, SkyMall-obsessed, Greek God Ryan Gosling lifting Emma Stone over his head like she weighs nothing at all.

Hayley Dechaine, Public Relations Intern
THE TWILIGHT SAGA (2008-2012)
When I think of Valentine's Day, I think of love and cheesiness. What movies portray love and cheesiness more perfectly than the Twilight Saga? Plus, by watching Twilight through to BREAKING DAWN PART 2, you not only see a cliche love story with a happy ending; you see a cliche love story with a happy ending mixed with iconic, cringe-worthy action sequences, CGI and one-liners. The Twilight Saga is the full package and allows audience members to experience every emotion.
Back to blog listing