Posted on February 9, 2022
Hollywood's biggest night is nearly upon us and we at CIFF have been a buzz with anticipation! Luckily, The Academy® has just released the complete list of nominees for the 2022 Oscars®, revealing that EIGHT of our beloved CIFF films received a whopping 27 nominations! We are incredibly proud to have screened so many of the year's best movies from around the globe and can't wait to see these more than deserving films take home cinema's most prestigious award.

Take a look below to learn more about the exceptional movies that stand to win big at the 2022 Academy Awards® on Sunday, March 27th. If you didn't get a chance to watch these gems during the festival, you can give some of them a watch before the big day and root for your favourite!

FLEE Dir. Jonas Poher Rasmussen
Nominated for Best Animated Feature, Best Documentary Feature and Best International Feature.
FLEE has just made Oscars® history as the first film to be nominated Best Animated Feature, Best Documentary Feature and Best International Feature. Filmmaker Jonas Poher Rasmussen utilizes striking animation to not only protect the man's identity but also to enhance the story. Bending time, space and memory into a visceral and poetic re-telling of a death-defying journey dictated by deception, loneliness and a relentless will to survive. The result is FLEE, a film unbound by the constraints of genre and crafted from archive footage, '80s pop music and hand-drawn craft that draws audiences directly into the experience of a young man forced to flee nation after nation while grasping onto his burgeoning identity.
Join us at Globe Cinema on Wednesday, March 9 for a special encore screening of this festival favourite!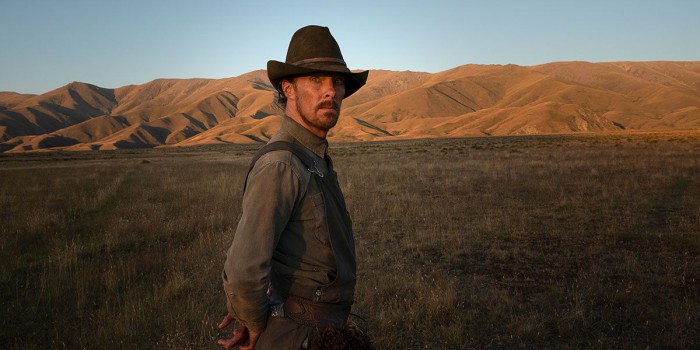 Nominated for Best Picture, Best Director, Best Leading Actor (Benedict Cumberbatch), Best Supporting Actor (Jesse Plemons & Kodi Smit-McPhee), Best Supporting Actress (Kirsten Dunst), Best Adapted Screenplay, Best Cinematography, Best Original Score, Best Editing, Best Production Design and Best Sound.
Set in 1920's Montana, Jane Campion's THE POWER OF THE DOG is the story of the Burbank brothers—George (Jesse Plemons) and Phil (Benedict Cumberbatch)—who run the family's ranch together. Their relationship begins to sour when mild-mannered George marries a local widow, bringing her and her son onto family territory. Rose (Kirsten Dunst) and her son, Peter (Kodi Smit-McPhee) try to find their way into the family's established dynamic, but can't seem to, blocked by unspoken bonds between the brothers. Benedict Cumberbatch delivers a searing performance as a man whose casual cruelty masks the scars of a deep-seated trauma.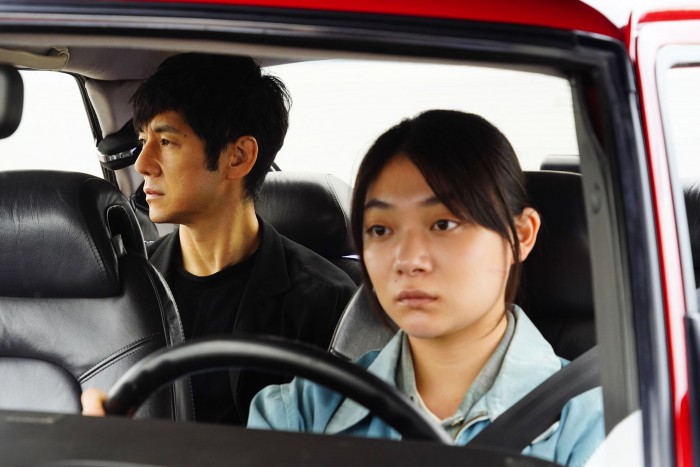 Nominated for Best Picture, Best Director, Best International Feature and Best Adapted Screenplay
Yusuke Kafuku, a stage actor and director, is happily married to Oto, a screenwriter. However, Oto suddenly dies, leaving behind a secret. Two years later, Kafuku, still unable to fully cope with the loss of his wife, travels to Hiroshima to direct a play at a theatre festival. There, he meets Misaki, a reticent woman acting as his chauffeur. As they spend time together, Kafuku confronts the mystery of his wife that quietly haunts him.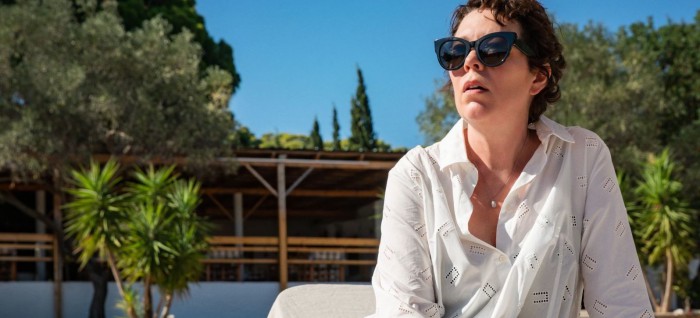 Nominated for Best Lead Actress (Olivia Colman), Best Supporting Actress (Jessie Buckley) and Best Adapted Screenplay
In her feature directorial debut, Maggie Gyllenhaal adapts Elena Ferrante's striking 2006 novel. THE LOST DAUGHTER follows Leda (Olivia Colman), a divorced college professor on an Italian vacation where she meets and quickly becomes obsessed with a woman and her young daughter. As Leda gets increasingly involved in the lives of this other family, she is forced to confront her unsettling past.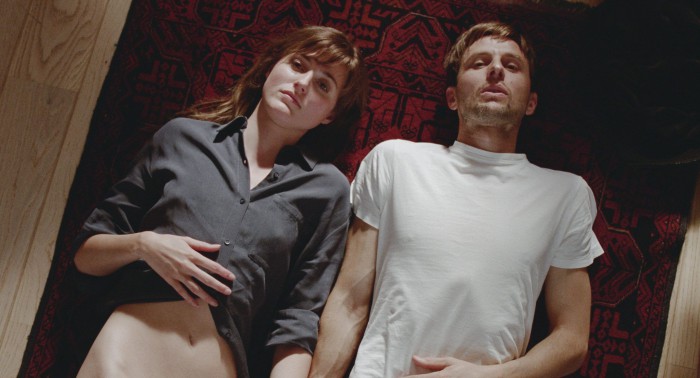 Nominated for Best Original Screenplay and Best International Feature
Julie is turning thirty and her life is an existential mess. Several of her talents have gone to waste and her older boyfriend, Aksel – a successful graphic novelist – is pushing for them to settle down. One night, she gatecrashes a party and meets the young and charming Eivind. Before long, she has broken up with Aksel and thrown herself into yet another new relationship, hoping for a new perspective on her life. But she will come to realize that some life choices are already behind her.
The third film in Joachim Trier's Oslo trilogy is a comic drama about love in our time and about having all the opportunities in life, but still feeling like the worst person in the world.
COMING SOON TO HULU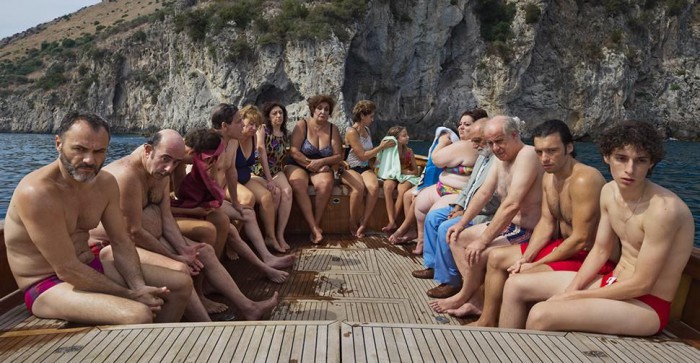 Nominated for Best International Feature
It's the 1980s and 17-year old Fabietto Schisa might be an awkward Italian teen struggling to find his place, but he finds joy in an amazing family who love life, relish mischief and take deep pleasure in meddling in one another's complicated relationships. Then comes a pair of events that alter everything. One is the triumphant arrival in Naples of a god-like athletic legend: high-flying soccer idol Maradona, who has Fabietto, and the whole scrappy city, feeling pride that once seemed impossible. The other is an inconceivable accident that will drop the bottom out of Fabietto's world—setting his future in motion. Seemingly saved by Maradona, touched by chance or the hand of God, Fabietto wrestles with the nature of fate, the confusion of loss, and the intoxicating freedom of being alive.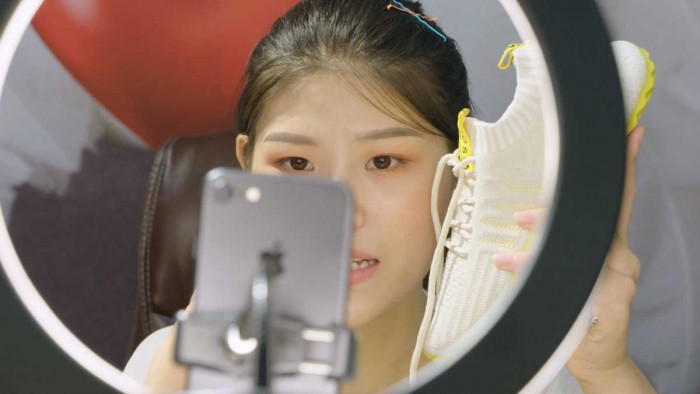 ASCENSION Dir.
Jessica Kingdon
Nominated for Best Documentary Feature
This thrilling doc is the winner of the CIFF 2021 Grand Jury Prize for Best International Documentary. In a matter of decades, China has transformed from an impoverished country with a closed society into one of the world's largest and most influential economies. What happens to people when their nation undergoes such drastic reforms in such a short span of time? Some have come into previously unimaginable wealth, while in other parts of the country, millions remain in poverty. Millions more strive to achieve the "Chinese Dream."

Chinese-American director Jessica Kingdon explores China from the perspective of someone interested in discovering their heritage and understanding this new global superpower, one that has transformed unimaginably from the country her ancestors experienced.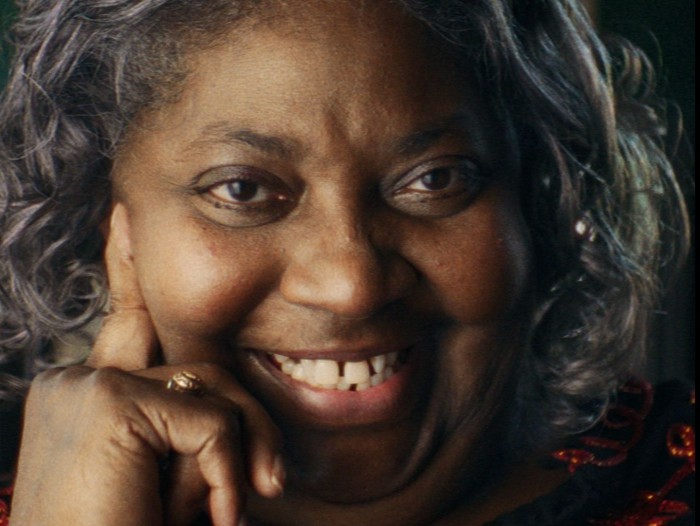 Nominated for Best Documentary Short Subject
She is arguably the greatest living women's basketball player. She's won three national trophies, played in the 1976 Olympics and was drafted to the NBA. But, have you ever heard of Lucy Harris? Academy Award®-nominated filmmaker Ben Proudfoot showcases a legendary woman and pioneer of women's basketball who has been virtually erased from the history books.
If you're a little behind on your Oscars® watchlist, CIFF has you covered!
Join us at Globe Cinema from March 11 to March 13th as
Shorts HD and Magnolia Pictures present the
Oscar®-Nominated Short Films
. With all three categories offered –
Animated, Live Action and Documentary
– this is your annual chance to predict the winners and give yourself a leg up in the Oscar pool!
Back to blog listing