CIFF is a year-round arts and culture organization devoted to supporting filmmakers, youth, and enriching audiences through film. We believe in celebrating achievements in filmmaking and having a direct impact on the future of film.
We created Film Circle to bring together patrons who share our passion for elevating Calgary's cultural vibrancy, discovering the best new films from around the world, celebrating diversity and inclusivity, promoting our local film industry and supporting volunteerism and youth learning.
As a Film Circle patron, you'll be front and centre at year-round CIFF events and enjoy a premium experience at the 11-day Calgary International Film Festival.
Thank you to Our Film Circle Patrons
Platinum Level
Joe Novak
Gold Level
Therese 'Tag' Goulet, Kelly Hewson, Mary Rozsa de Coquet
Silver Level
Catherine Anderson, Michael Dettner/Samantha Beaupre, Louise & Jeff Gill, Sammi Ha, Gil Hopkins, Lindsay Horne/Karen Cosenza, Nevena Ivanovic, Jill MacKenzie/Phillip Johnson, Lynn Moen, Lori Montgomery, Paul Moore/Susan Swan, Chris & Sue Mylde, Kelly Pitaoulis, Becky & Terry Rock, Alan Ross, Becky Scott, Peter & Terry Wallis, Joy Williams/Stafford Gorsalitz, Doug Wong, Helen Zenith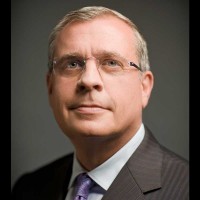 Membership in the Film Circle is a great way to stay engaged with latest offerings from CIFF. Film Circle events both during the Festival and throughout the year also a unique opportunity to meet and share experiences with like-minded Calgarians who share a passion for innovative and compelling films.

D'Arcy Levesque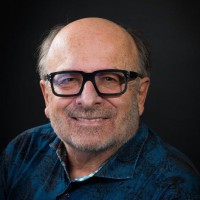 Storytelling is one of the most powerful social and cultural forces on earth. Not only do stories entertain, engage and enlighten, but also reveal what it means to be human and how we might live a better life. That's why I am proud to be a Film Circle member as we help support the Festival to bring the very best stories of our time from around the world for all of us to share and experience here in Calgary.

Joe Novak

Film Circle is my way of expressing my love of films and the experience of a world class film festival, as well as helping Calgary become the type of city I know it can be.

Matthew Beswick
Film Circle Benefits
GENERAL BENEFITS:
Silver Patron $1,500+
Gold Patron $5,000+
Platinum Patron $10,000+
Tax receipt
$604
$2,652
$5,410
Listing in the donor recognition material
✓
✓
✓
Additional opportunities to deepen your engagement (customizable)
✓
FESTIVAL PASSES:
Passes (exclusive to Film Circle members in 2022)
2 Passes
4 Passes
6 Passes
Single admission (one per pass) to all in-cinema and at-home festival screenings
✓
✓
✓
FESTIVAL BENEFITS:
Invitation to exclusive pre-festival virtual meetup with Artistic Director to discuss 2022 film lineup
✓
✓
✓
48-Hour Advance Festival Pre-Sale Window
✓
✓
✓
Access to Film Circle Lounge at Eau Claire Market, with complimentary snacks & beverages
✓
✓
✓
Access to reserved seating at busier regular screenings*
✓
✓
✓
Invitation to an exclusive VIP Festival Pre-Reception with special guest
✓
✓
Access to a limited number of tickets held for sold out regular screenings**
✓
✓
Access to one filmmaker brunch for patron & one guest
✓
✓
Festival venue parking pass
✓
✓
Guest General Admission vouchers (regular screenings online or in person)
10
20
Opportunity to enter any screening without booking a ticket beforehand.
*Must arrive 15 min before the screening starts and only for non-sold out films.
✓
Right to host one CIFF reception, with potential of bringing a filmmaker as a guest (date/time/location/etc. must be fully booked by Aug 1)
✓
YEAR-ROUND PROGRAMMING BENEFITS:
Invitation for patron & one guest to Top Docs pre-screening event
✓
✓
✓
Invitation for patron & one guest to Global Perspectives pre-screening event
✓
✓
✓
Invitation to fundraising event viewing party on Oscars Night 2023
2 drink tickets
4 drink tickets
6 drink tickets
Tickets to Oscar-nominated shorts screening one week before the Academy Awards 2023
2 tickets
6 tickets
Passes for Global Perspectives series 2022/2023
2 passes
6 passes
Passes for Top Docs series 2022/2023
2 passes
Opportunity to host private screening off-site during the off-season, curated by Artistic Director
✓
*subject to availability - first come, first served
**subject to availability, contact filmcircle@ciffcalgary.ca at least 24 hours in advance
Please note that most Film Circle benefits are non-transferable.
A Calgary International Film Festival Film Circle membership is the best way to contribute to Calgary's growing film industry and experience the 11-day festival. If you are ready to join, you can make an e-transfer to donation@ciffcalgary.ca, or contact us at filmcircle@ciffcalgary.ca to learn more.
The Calgary International Film Festival Society is a not-for-profit organization, and a registered charity (Charitable Registration Number: 864856927RR0001).