Posted on April 20, 2022
Today is National Canadian Film Day, making this the perfect time to get up to date on some of the greatest films the Great White North has to offer! This year's theme
focuses on Indigenous-made cinema by filmmakers from many diverse nations across Canada. These films reflect a broad spectrum of stories and voices and span genres including dramas, comedies, documentaries, coming-of-age stories, horror, and science fiction.
The films listed here are part of this Canada Film Day spotlight and are also CIFF approved, having screened at our previous festivals!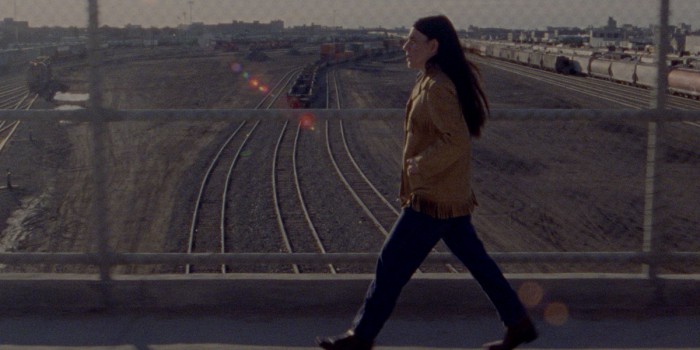 STE.ANNE
First up we have our very own special National Canadian Film Day presentation of STE. ANNE which is FREE to attend!
The fireside get-together is in full swing when news arrives: Renée is moving back to Manitoba. Upon arriving, Renée is welcomed into her brother's rural home where he and his wife have raised her daughter, Athene. As Athene adapts to the new situation, her mother's feet are already starting to itch. In the flickering celluloid, colours fluctuate and dreams bleed into reality as mother and daughter confront ideas of belonging, reclamation, and family.
SCREENING AT GLOBE CINEMA ON WEDNESDAY, APRIL 20 AT 5:30 PM

NIGHT RAIDERS
⭐CIFF 2021 SELECTION ⭐
The year is 2043, a military occupation controls disenfranchised cities in post-war North America and Children are property of the State. A desperate Cree woman, Niska, joins an underground band of vigilantes to infiltrate a State children's academy and get her daughter, Waseese, back. NIGHT RAIDERS is a female-driven dystopian drama about resilience, courage and love. The Indigenous sci-fi thriller marks the feature film directorial debut from award-winning, Saskatchewan-born, Cree/Métis writer/director, Danis Goulet.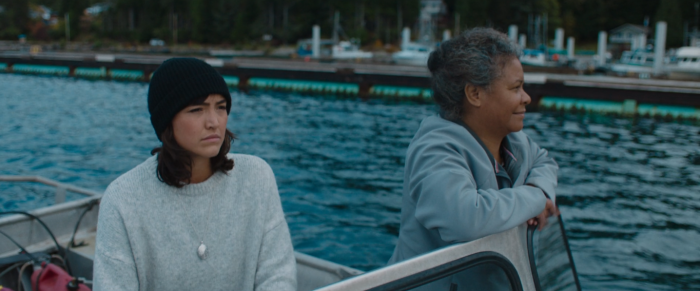 MONKEY BEACH
⭐CIFF 2020 SELECTION ⭐
MONKEY BEACH is a supernatural coming-of-age story, layering tragedy, humour, and redemption. Set in the magnificent forests and waterways of the Pacific Northwest and the Haisla village of Kitamaat, Haisla's cultural stories are woven into the contemporary lives of Lisa and her family, along with a cast of otherworldly characters including Sasquatches – the 'monkeys' of Monkey Beach.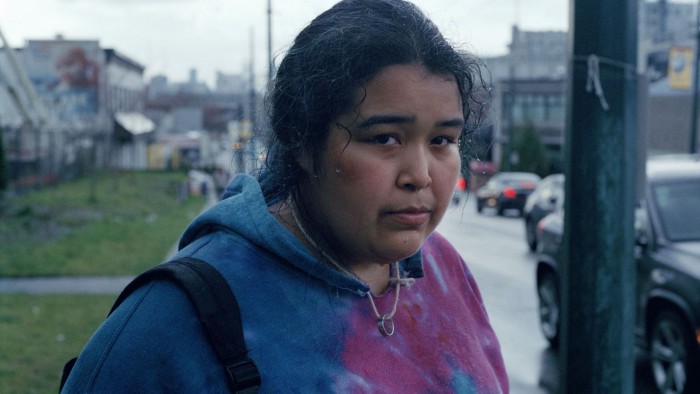 THE BODY REMEMBERS WHEN THE WORLD BROKE OPEN
⭐CIFF 2019 SELECTION ⭐
Two Indigenous women from vastly different backgrounds find their worlds colliding as one of them, Rosie, is fleeing a violent domestic attack. As this intimate yet challenging encounter develops, what began as violent and terrifying, tentatively expands as the women's shared imagery and cultural experience weave a fragile bond between them. Both women now must face their own unique struggles as they navigate the complexities of motherhood, class, race, and the ongoing legacy of colonialism.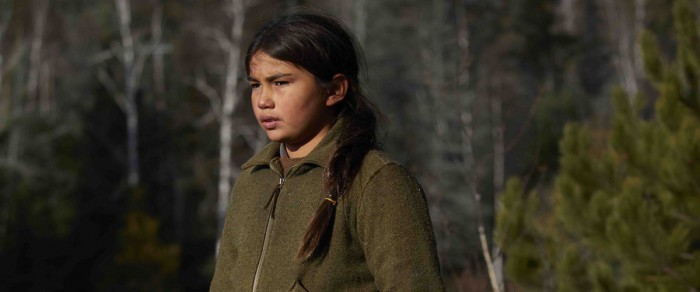 INDIAN HORSE
⭐CIFF 2017 SELECTION ⭐
INDIAN HORSE tells the story of Saul Indian Horse, an Ojibway boy stolen from his parents to be raised in a residential school in the 1950s. Stripped of his culture, his language and his family, Saul faces harsh abuse at the hands of the school staff. When he develops a love of hockey, Saul finds an escape from his brutal life and onto a pro hockey league. But even with a successful career, Saul battles alcoholism as his traumatic past returns to haunt him, leading him to connect with his heritage as a path toward healing.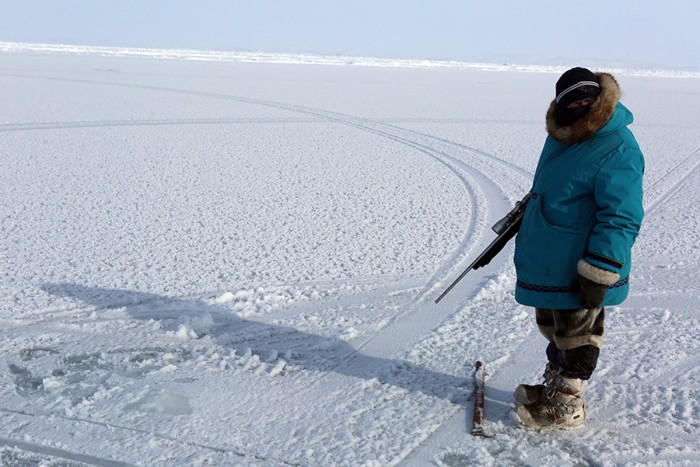 ANGRY INUK
⭐CIFF 2016 SELECTION ⭐
In ANGRY INUK, Alethea Arnaquq-Baril challenges the southern world's preconceived notions of the commercial seal hunt. By following the lives of Inuit hunters and artisans, she illustrates the quiet anger and frustration of a people whose lives are made exponentially harder by the uninformed legislation and dogma of governments and activists. Arnaquq-Baril presents the Inuit lifestyle as a model for sustainable, ethical industry and enlists the help of Inuit youth to spread the truth about their lifestyle through social media.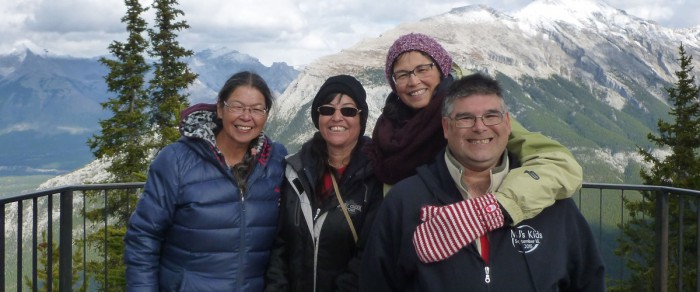 BIRTH OF A FAMILY
⭐CIFF 2017 SELECTION ⭐
Over several decades, at least 20,000 Indigenous children were forcibly taken from their homes in Canada and adopted out to non-Indigenous families. Now, four siblings - emblematic of the chaos that such a system wrought - come together for the first time in decades to build the family ties they were once denied.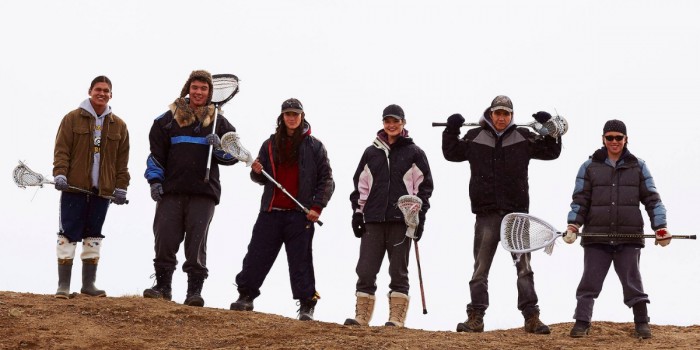 THE GRIZZLIES
⭐CIFF 2018 SELECTION ⭐
Kugluktuk 1998: the home of some of North America's highest alcohol abuse and suicide rates. When Russ Sheppard, a southern Canadian teacher moves north, he encounters student absenteeism and ambivalence. When faced with social dysfunction, Russ starts a lacrosse team and his love of the sport is infectious.
THE GRIZZLIES is a heartfelt showcase of the spirit of Inuit youth and features many Nunavut-based actors in powerful performances featuring a Canadian indigenous soundtrack.

nîpawistamâsowin: WE WILL STAND UP
⭐CIFF 2019 SELECTION ⭐
A young Cree man from Saskatchewan was killed by a bullet to the head on Gerald Stanley's farm in 2016. Eighteen months later, after the RCMP investigation and trial, Stanley was found not guilty of second-degree murder. The jury's verdict drew national attention and a public outcry advocating for reforms to the Canadian legal system.
Filmmaker Tasha Hubbard bears witness to a tragic story that traces back through centuries of injustice and colonial violence endured by First Nations peoples.

OUR PEOPLE WILL BE HEALED
⭐CIFF 2017 SELECTION ⭐
Unlike many stories surrounding First Nations communities, OUR PEOPLE WILL BE HEALED is one of hope, seeking out and celebrating the good taking place in northern Manitoba's Norway House. Centred on the community's school, the wilderness surrounding it, a two-week canoe trip and plenty of fiddle music, this documentary introduces us to teachers, mentors, students and elders and their love for the community and the Cree culture.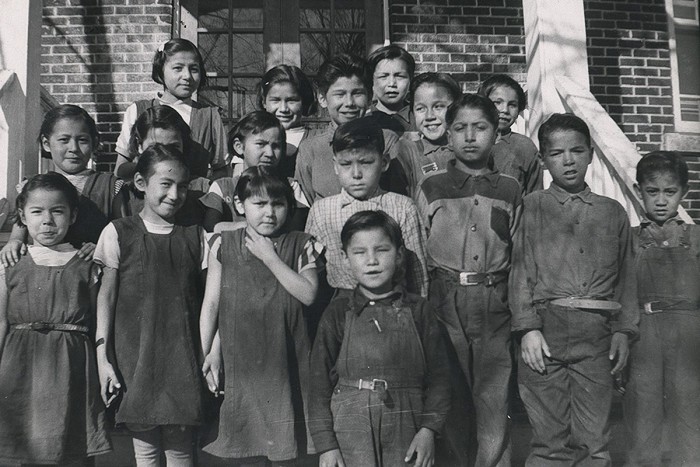 WE CAN'T MAKE THE SAME MISTAKE TWICE
In 1497, John Cabot sailed from England into the waters around Newfoundland and kicked off the European exploration of what is now Canada. And since then, the Indigenous tribes that populated the land have struggled to keep their cultures and identities in the wake of a ceaseless wave of incoming settlers. This history rings all the way through Alanis Obomsawin's WE CAN'T MAKE THE SAME MISTAKE TWICE, which highlights how even today, Indigenous Peoples face prejudice and discrimination from even the highest government offices. Following a group of activists that file a lawsuit claiming this very fact, it points to the incredibly underfunded services for Indigenous children as just one manifestation of this pervasive attitude.

Be sure to give some of these films a watch if you'd like to experience the full breadth of Canadian talent and ingenuity on this special day. We hope you've enjoyed our selection and wish you a
Happy Canadian Film Day from your friends at CIFF!
Back to blog listing