Posted on January 26, 2022
It's a great time to be in showbiz in Alberta! While most might not consider the last two years to be a prosperous time, it seems our province has stumbled into a silver lining.
Due to the usual blockbuster filming locations like L.A. and New York being overwhelmed by the pandemic, studios and streaming platforms have had to find new homes for their productions. As friend of CIFF Damian Petti, president of IATSE Local 212, mentioned in an interview with CBC last summer "We [Alberta] are in a good position to actually work safely. And the studios acknowledge that."
Other reasons for the influx are, predictably, the Canadian Dollar exchange rate that allows Americans to get more bang for their buck in Canada, and the tax credits provided by both the federal and the provincial government to foreign productions who hire Canadian labourers. The latter makes it so that these big-budget productions are not just being produced in Alberta, but by Albertans.
You can join us in our neverending quest to be champions of the Albertan filmmaking industry by keeping an eye out for upcoming releases and supporting the amazing shows that are already available to watch, stream or buy.
COMING SOON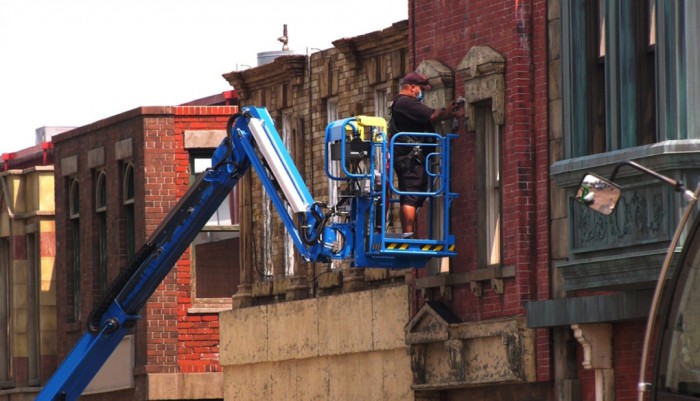 THE LAST OF US
HBO brought the apocalypse to Calgary with the tv adaptation of the mega-popular, dystopian video game THE LAST OF US. Heralded for being an incredibly cinematic game, the show is sure to feature plenty of beautiful shots of our city. Filming locations included Mount Royal University, Victoria Park, SAIT, even Northland Mall got its time to shine. THE LAST OF US production is estimated to have brought in upwards of $200 million in revenue to Alberta and is being called the largest TV production in Canadian history!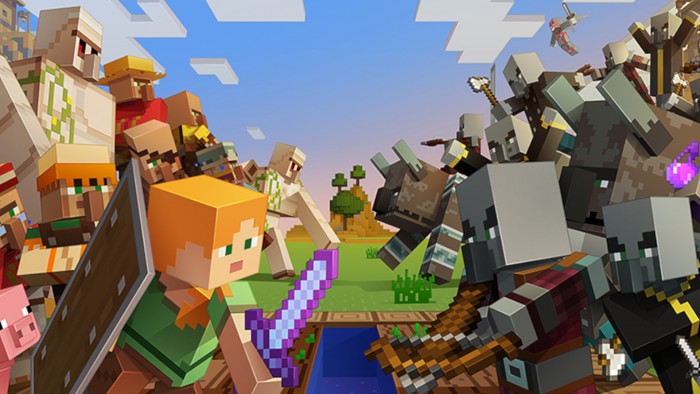 MINECRAFT
Warner Brothers are rumoured to be filming the movie adaptation of yet another video game in Calgary! Apparently, it is also a great time to be a gamer in Alberta. Minecraft is arguably one of the most popular video games of all time, meaning, if the rumours are true, this is sure to be a massive production. The project is being led by director Peter Sollet whom you might know from films like RAISING VICTOR VARGAS and NICK AND NORAH'S INFINITE PLAYLIST.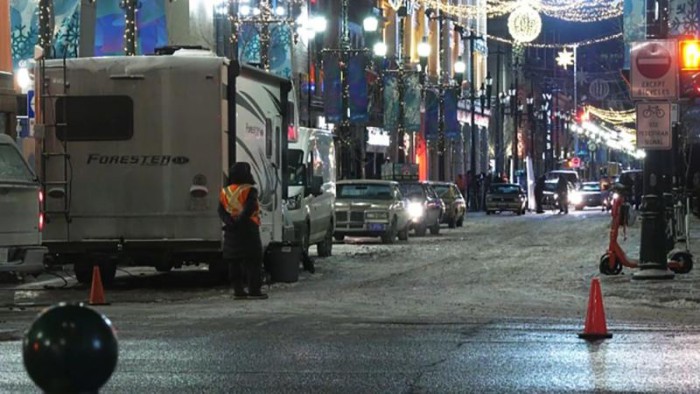 UNDER THE BANNER OF HEAVEN
This limited series kept a low profile when filming, that is until they took over Stephen Ave. in December, turning it into a 1980s wonderland. The limited series is based on the real-life 1984 tragedy of Brenda Lafferty, as told by Jon Krakauer in his true-crime, 2003 novel of the same name. The series stars the currently on fire, Hollywood superstar Andrew Garfield and is being produced by Ron Howard whom you might know from... being Ron Howard.
NOW STREAMING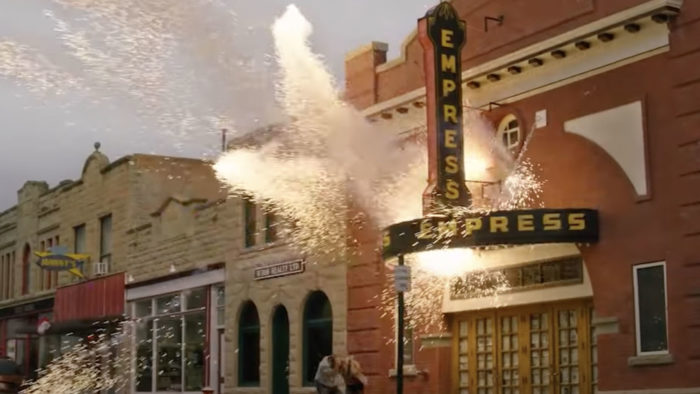 GHOSTBUSTERS: AFTERLIFE
From director Jason Reitman and producer Ivan Reitman, comes the next chapter in the original Ghostbusters universe. In GHOSTBUSTERS: AFTERLIFE, when a single mom and her two kids arrive in a small town they begin to discover their connection to the original Ghostbusters and the secret legacy their grandfather left behind.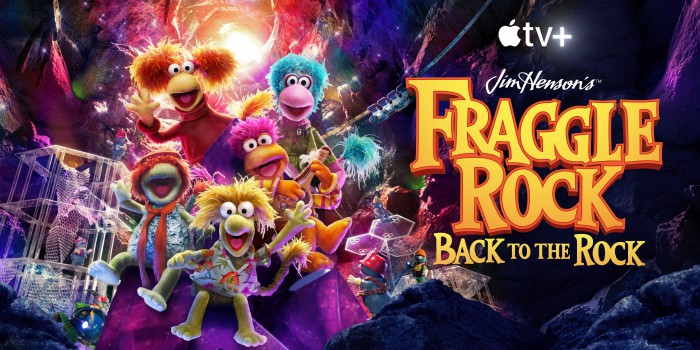 FRAGGLE ROCK: back to the rock
Following the success of their shorts series FRAGGLE ROCK: ROCK ON!, released April 2020 on Apple TV+, The Jim Henson Company came to Calgary to produce a full series reboot of the beloved 80's children's show, which was originally filmed in Toronto. Filmed in the Calgary Film Centre, this whimsically wonderful, musical puppet show is sure to make you dance your cares away!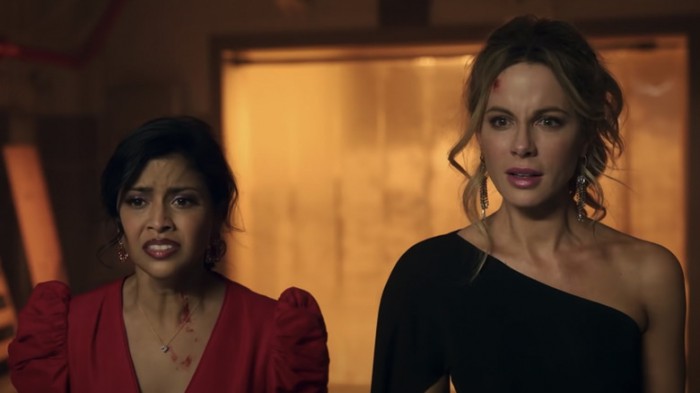 GUILTY PARTY
GUILTY PARTY follows Beth Burgess (Kate Beckinsale), a discredited journalist desperate to salvage her career by latching onto the story of a young mother, Toni Plimpton, who has been sentenced to life in prison for maiming and murdering her husband, crimes she claims she didn't commit.
2021 was no doubt the biggest year for Alberta's screen industry so far! With all these amazing blockbuster movies and bingeable TV shows set to release this year, we have no doubt 2022 is setting up to be yet another home run for our flourishing film sector.
Back to blog listing