Posted on September 24, 2021
Comprised of some 200 professionals passionate about Canadian content, Telefilm works to finance, develop and promote the Canadian audiovisual industry of today and tomorrow. Canada, and Calgary in particular, is in a unique situation in which we are balancing continuous growth in our film industry with the ever-present crisis of the COVID-19 pandemic. As a film festival, CIFF also partakes in this balancing act, seeking to provide meaningful, communal film viewing experiences while keeping public health and safety concerns at the forefront.

We reached out to René Bourdages, who is the Vice President and Cultural Portfolio Manager at Telefilm, to get his take. In his role at Telefilm, Bourdages oversees Telefilm Canada's production, distribution and marketing financing programs for feature films, as well as Telefilm's administration of the Canada Media Fund's funding programs. Previously, he was at the National Film Board of Canada (NFB) where he was Director-General, Creation and Innovation since 2016. We asked him to share his perspective on the state of the Canadian film industry during the Covid-19 pandemic and the return of film festivals.
How has the Canadian film industry been impacted by COVID-19? Have there been silver linings?
"Like many sectors, Canada's audiovisual industry experienced devastating impacts through COVID-19 and related interruptions. With theatres closed, festivals moving online or hybrid formats, lockdowns and health & safety protocols on film productions, our industry experienced an unprecedented crisis. We see the creative strengths of our film community in the most difficult of times. Some film shoots took place despite the ongoing pandemic. In working with the Government of Canada and the Department of Canadian Heritage, Telefilm was able to provide vital emergency relief funding to help thousands of members of the industry and the much-needed Short-Term Compensation Fund. We have witnessed the resilience, the intelligence and the creativity from professionals in the film industry as they pivot during these times. We know things will not go back to what they were, but we are hopeful and excited for what lies ahead."
What do you think the role of Canadian cinema is and has been during these troubling times?
"The pandemic has shown us that watching a film, getting transported in a story, is extremely important to Canadians. We've been glued to our screens and our sofas for so long and many people have discovered films that they would not have been exposed to normally. Canadian filmmakers can deliver outstanding stories with authenticity and creativity. They have done in the past and I am confident that they will shine even more as our pool of talent is expanding and becoming more and more inclusive and more representative. As our whole industry needs to move towards more equity in our system and better representation, Telefilm is easing access to underrepresented creators who we know historically faced systemic obstacles in obtaining financing. We believe that their stories will bring a fresh perspective, instill empathy, and help bring communities together."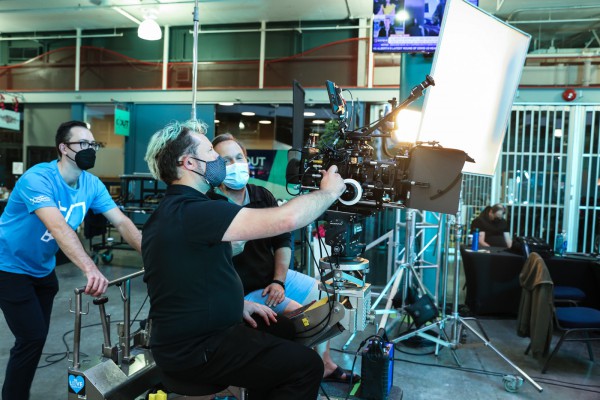 As festivals start coming back, what are your main hopes and concerns?
"Our hope, as always, is to ensure Canadian filmmakers and their work are seen and recognized in the festival circuit. The online element of many of these festivals has expanded the geographic boundaries from not only across the country but also on a global scale for some. Of course, the physical presence cannot be compared, but we appreciate the new opportunities that a hybrid format presents. We are extremely proud of the incredible work that each festival is doing to ensure that Canadians films are watched in theatres and conveniently on personal screens."
What is the significance of film festivals to Canadian film?
"We live in a world of fragmented audiences vying for unifying experiences. Film festivals play a vital role in bringing people together, creating visibility and hype for Canadian films and in our last fiscal year, Telefilm supported 95 national and international festivals as they pivoted to online or hybrid formats, allowing audience engagement to continue during the pandemic. Tracey Deer's feature debut of Beans travelled the festival circuit and was awarded the Crystal Bear for Best Film in the Berlinale's Generation Kplus section, as well as a Canadian Screen Award for Best Picture in 2021."
What do you think audiences can do to best support the film industry and film festivals?

"Go watch a Canadian film at a festival, in-theatre if you can. But don't stop there. When you watch a good Canadian story on any screen, spread the word and recommend it to your friends and family. Word of mouth is still the driving factor in picking a movie to watch in theaters. Even better, call friends and invite them to a moviegoing date. The experience of moviegoing has changed but the pleasure of watching a film on a big screen with friends and family is unique. We also know that watching films at home has always been huge and the small screen is getting bigger and bigger. Telefilm has launched the See It All platform to make it easier for Canadians to find and watch their own content."

We thank Telefilm and Mr. Bourdages for sharing their insightful thoughts during these troubled times. You can further support Canadian cinema by streaming Canadian films from Telefilm's new See It All platform. Go to Telefilm.ca/en/seeitall to learn more.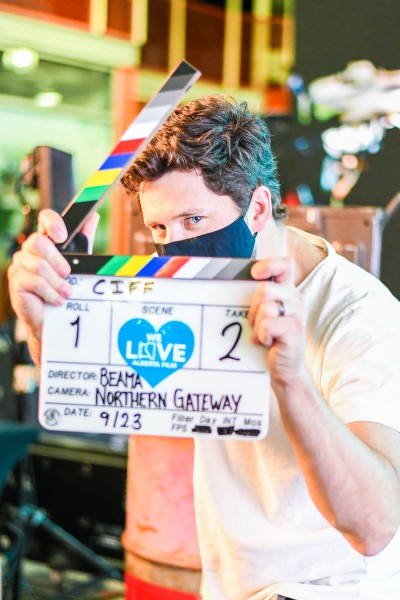 Back to blog listing