CIFF's Global Perspectives Series is a monthly global cinema series running January - June 2021.
BERLIN ALEXANDERPLATZ streams

online

May 20 - 23


An African immigrant struggles to make a new life for himself in the big city in director-co-writer Burhan Qurbani's audacious, neon-lit reinterpretation of Alfred Döblin's 1929 novel.


After surviving his perilous journey, Francis vows to be a good man, but he soon realizes how difficult it is to be righteous while undocumented in Germany-- without papers, without a nationality, and without a work permit. When he receives an enticing offer for easy money from the psychopathic gangster Reinhold (Albrecht Schuch), Francis initially resists temptation, but eventually he is sucked into Berlin's underworld as his life spirals out of control.
RATING TBD
____
Virtual Ticket: $13.50, includes tax, plus fees
Advanced tickets for streaming are on sale now.
Streaming? TEST YOUR DEVICE
Got Questions? Check our FAQ
Learn more about our Global Perspectives Series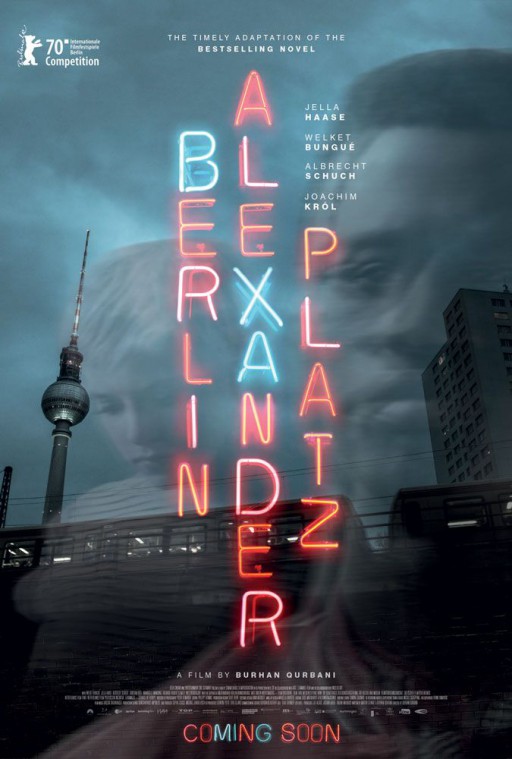 Awards

German Film Awards
Best Film - Nominated
Best Lead Actor - Nominated
Best Supporting Actress - Nominated
Best Supporting Actor - WON
Best Screenplay - Nominated
Best Cinematography - WON
Best Production Design - WON
Best Score - WON
Best Visual Effects - Nominated

Director

Burhan Qurbani

Producer

Jochen Laube, Fabian Maubach, Leif Alexis

Screenwriter

Burhan Qurbani, Martin Behnke

Cinematographer

Yoshi Heimrath

Editor

Philipp Thomas

Music

Dascha Dauenhauer

Cast

Welket Bungué, Albrecht Schuch, Jella Haase, Joachim Krol