ABOUT THE SERIES
CIFF's Global Perspectives Series is a monthly feature-length narrative series.

This collection of exciting worldly films will make their Calgary debuts at Globe Cinema on the third Wednesday of each month. Global Perspectives takes local audiences around the globe with six of the year's most talked-about films.
This year's Global Perspectives Series is going hybrid. Join us in cinema* or online with virtual streaming!
All in cinema events will take place at Globe Cinema and streaming will be offered through our Eventive platform.
*CIFF is and will continue to monitor Alberta Health Services (AHS) standards as they are updated and adjusted, and will continue to abide by the industry standards they set out for us. In the event that Provincial or Municipal restrictions do not allow for our in-cinema screenings to take place, they will not be rescheduled.


2020 Global Perspectives Series Dates
JANUARY: Online January 21-24, THE BIG HIT


Due to AHS regulations, the in-cinema event originally scheduled for January 20 has been cancelled.

FEBRUARY: In-Cinema February 17 & Online February 18-21, ASIA


Tickets to the in-cinema event will go on sale 2 weeks prior to the scheduled screening, pending AHS restrictions.

MARCH: Online March 18-21, NEVER GONNA SNOW AGAIN

APRIL: Online April 22-25, SLALOM
MAY: Online May 20-23, BERLIN ALEXANDERPLATZ

2020 Tickets
CIFF will temporarily suspend our 6-Ticket Pass for Global Perspectives 2021 because of uncertainty related to the pandemic. To make things easier for our audience as we adapt to changes to AHS and City of Calgary-mandated restrictions, we will be offering single tickets for specific events only.
Virtual Ticket: $13.50, includes tax + fees
In Cinema Ticket: $13.50, includes tax + fees
Advanced tickets for virtual streaming will go on sale one month before the scheduled event. Advanced tickets for the in-cinema screening will go on sale two weeks before the scheduled event, subject to change.
Sign up for our newsletter to get notified when tickets go on sale.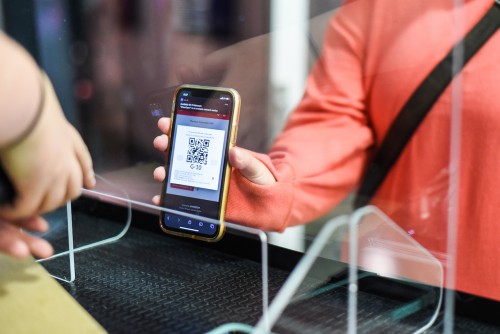 CINEMA GUIDELINES
Masks will be required for in-cinema events and

can be removed only when actively aating and drinking

In-cinema tickets will be booked with assigned seating and physical distancing between cohorts
A maximum of four people may sit next to each other in the cinema given the tickets are purchased together as a cohort. As per AHS restrictions, your cohort can include members of your household or two other individuals if you live alone.
Limited in-cinema capacities, in accordance with AHS regulations.
SEE FAQ FOR MORE INFORMATION
STREAMING TIPS
Audiences can purchase a streaming ticket and watch alone, with their family, or their cohort
Tickets may be purchased in advance with streaming access beginning the first day of the virtual streaming window.
Once unlocked, audiences will have 48 hours to complete watching the film and can stream as many times as they like.
Streaming can take place via your computer or on your television using Apple TV, Roku, Chromecast, or an HDMI cable.
SEE FAQ FOR MORE INFORMATION