ABOUT THE SERIES
CIFF's Global Perspectives Series is a monthly feature-length narrative series.

This collection of exciting worldly films will make their Calgary debuts at Globe Cinema on the third Wednesday of each month. Global Perspectives takes local audiences around the globe with six of the year's most talked-about films.
This year's Global Perspectives Series is going hybrid. Join us in cinema* or online with virtual streaming!
All in cinema events will take place at Globe Cinema and streaming will be offered on select films through our Eventive platform.
*CIFF is and will continue to monitor Alberta Health Services (AHS) standards as they are updated and adjusted, and will continue to abide by the industry standards they set out for us. In the event that Provincial or Municipal restrictions do not allow for our in-cinema screenings to take place, they will not be rescheduled.


Global Perspectives Series Dates
Single tickets for in-cinema and virtual streaming are $13.50 and will go on sale two weeks before the scheduled event, subject to change.
Sign up for our newsletter to get notified when tickets go on sale.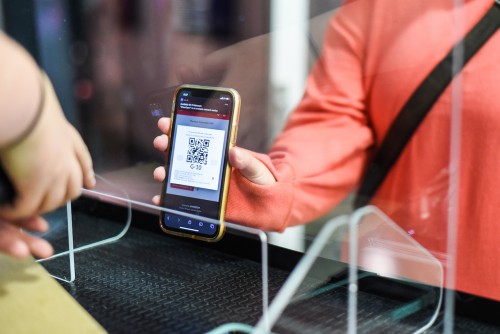 CINEMA GUIDELINES
Beginning on September 9, 2021, audience members entering CIFF Festival venues will be required to either show proof they have been fully vaccinated against COVID-19 or proof that they have tested negative for COVID-19 within 48 hours prior to entering any CIFF venue.
You will also need to bring government-issued photo ID as well, to help verify your identity.
Masks will be required for in-cinema events and

can be removed once in your seat

In-cinema tickets will be booked with assigned seating and physical distancing between cohorts
A maximum of eight people may sit next to each other in the cinema given the tickets are purchased together as a cohort.
Limited in-cinema capacities, in accordance with AHS regulations.
SEE FAQ FOR MORE INFORMATION
STREAMING TIPS
Audiences can purchase a streaming ticket and watch alone, with their family, or their cohort
Tickets may be purchased in advance with streaming access beginning the first day of the virtual streaming window.
Once unlocked, audiences will have 48 hours to complete watching the film and can stream as many times as they like.
Streaming can take place via your computer or on your television using Apple TV, Roku, Chromecast, or an HDMI cable.
SEE FAQ FOR MORE INFORMATION