CIFF's Top Docs (formerly known as Doc Soup) is a monthly feature-length documentary series running January - June 2021 online and in cinema.

THROUGH THE NIGHT screens online March 4-7.

To make ends meet, people in the U.S. are working longer hours across multiple jobs. This modern reality of non-stop work has resulted in an unexpected phenomenon: the flourishing of 24-hour daycare centers. THROUGH THE NIGHT is a verité documentary that explores the personal cost of our modern economy through the stories of two working mothers and a childcare provider—whose lives intersect at a 24-hour daycare center.

The film follows a mother who works the overnight shift at a hospital; another holding down three jobs to support her family; and a woman who for two decades has cared for children of parents with nowhere else to turn. Over the span of two years, across working holidays, seven-day work weeks, and around-the-clock shifts, the film reveals the personal cost of rising wealth inequality in the U.S and the close bonds forged between parents, children, and caregivers.
CLOSED CAPTIONING
This film is available with Closed Captioning
RATING: G
THROUGH THE NIGHT is available to stream in Alberta
______
Virtual Ticket: $13.50, includes tax, plus fees, on sale now.
In-Cinema Ticket: $13.50, includes tax, plus fees. When in-cinema screenings are possible, tickets will be announced two weeks prior to the event.
Streaming? TEST YOUR DEVICE
Got Questions? Check our FAQ
Learn more about our Top Docs Series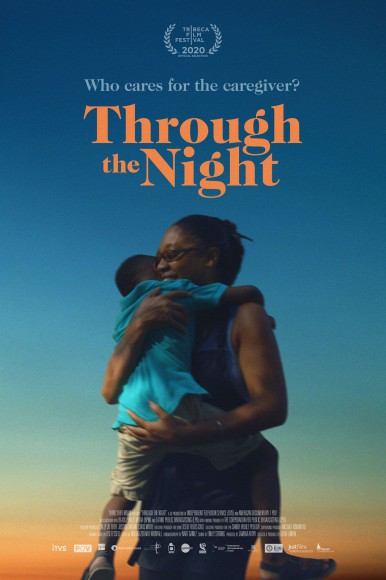 Festivals

2020 Tribeca Film Festival
2020 AFI Silver Docs Film Festival

Director

Loira Limbal

Executive Producer

Sally Jo Fifer, Justine Nagan, Chris White

Producer

Loira Limbal, Jameka Autry

Cinematographer

Nausheen Dadabhoy, Mariam Dwedar, Naiti Gámez

Editor

Malika Zouhali-Worrall

Music

Osei Essed