Anyone old enough to have frequented record stores and dance clubs in the '80s and '90s knew what they were in for as soon as they saw the iconic label for Wax Trax! Records - the company that began in the '70s in a tiny Denver storefront, with a mission to sell imports and underground records to collectors. The two music fanatics who started Wax Trax! ultimately moved their store to Chicago, and with the store's breakthrough success, they decided to create their own label.
Populating the label with bands like Bauhaus, Nine Inch Nails, Ministry, Revolting Cocks, and Front 242, Wax Trax! had a truly massive effect on the alternative/electronic music scene of the time, ushering in the era of Industrial Music. This is the incredible story of the men who made the world safe for industrial music.
Written by Guy Lavallee
This film is preceded by the short film THE VELVET UNDERGROUND PLAYED AT MY HIGH SCHOOL.
Presented by CKUA Radio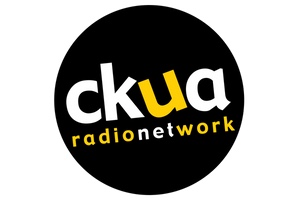 Community Partner: Alberta Electronic Music Conference + Bass Bus
Director

Julia Nash

Producer

Julia Nash, Vicki Chase

Screenwriter

Mark Skillicorn

Cinematographer

Brian Schilling

Editor

Drew Angle

Cast

Al Jourgensen, Trent Reznor, Dave Grohl, David J, Franke Nardiello