EFFECTIVE IMMEDIATELY, ALL SCHEDULED YEAR-ROUND PROGRAMMING EVENTS HAVE BEEN CANCELLED. PLEASE SEE OUR UPDATE HERE.
In 2015, a fire at Bucharest's Colectiv club leaves 27 dead and 180 injured. Soon after, burn victims begin dying in hospitals from wounds that were not life threatening. Then a doctor blows the whistle to a team of investigative journalists.
T
he real-life story behind the 2019 CIFF-selection narrative feature THOU SHALT NOT KILL. Director Alexander Nanau follows a crack team of investigators at the Romanian newspaper Gazeta Sporturilor as they try to uncover a vast health-care fraud that enriched moguls and politicians and led to the deaths of innocent citizens.
COLLECTIVE follows journalists, whistle blowers, and authorities alike. An immersive and uncompromising look into a dysfunctional system, exposing corruption, propaganda, and manipulation that nowadays affect not only Romania, but societies around the world.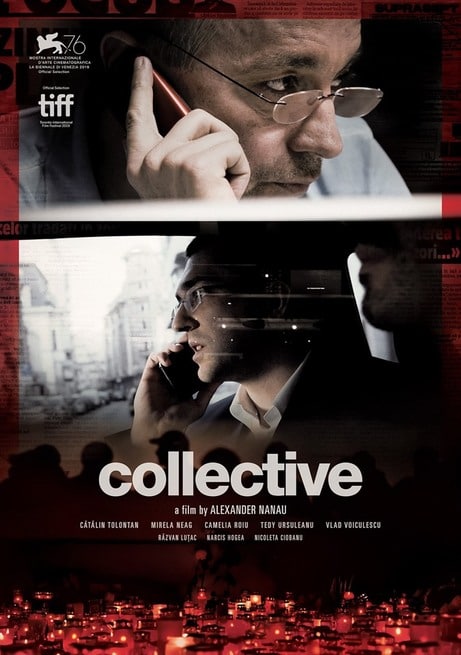 Festivals

Venice Film Festival 2019
Toronto International Film Festival 2019
Sundance 2020

Director

Alexander Nanau

Executive Producer

Bianca Oana

Producer

Alexander Nanau, Bianca Oana

Cinematographer

Alexander Nanau