Three-and-a-half-year-old Cléo is so brilliant at hide-and-seek, that her brother Paul and their nanny have no chance of finding her. Now lost in Paris, Cléo is looking for Paul and Paul is looking for Cléo. She no longer knows which route she took through the park, and soon finds herself with Louise (Vimala Pons, ELLE), who tries to help her.
CLÉO & PAUL is an incredibly cinematic, quiet, and raw film, told observationally through the eyes of two young children, who are captivating to watch, and real-life siblings.
Written by Brenda Lieberman
This feature is preceded by the short film NOT DADDY.
Berlinale Generation
Community Partner: Alliance Française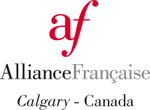 Director

Stéphane Demoustier

Producer

Stéphane Demoustier, Guillaume Dreyfus

Screenwriter

Stéphane Demoustier

Cinematographer

Sylvain Verdet

Editor

Nicolas Desmaison

Music

Vimala Pons, Tsirihaka Harrivel

Cast

Cléo Demoustier, Paul Demoustier