Part of the Alberta State of the Industry Summit presented with Calgary Economic Development.
Speaker: Shivani Saini
We all want our screen industry to be more inclusive, diverse and accessible. It's one thing to say it, but how can we really put these IDEAs into action for our Industry? Join CIFF and our expert group of panellists to discuss the actions we can take - individually and collectively - to make the Alberta screen industry truly a space for all to create.
NOTE: AFTER FOLLOWING THE LINK, USERS MUST LOG INTO AN EVENTIVE ACCOUNT IN ORDER TO VIEW THE PANEL.
Participants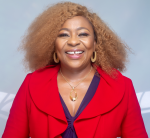 Kathryn Fasegha
BalminGilead Movie Productions (Canada) LTD
Kathryn is an award-winning filmmaker based in Calgary, Alberta. Her first feature film "Treacherous Heart" Premiered at Cineplex Chinook Centre, Calgary in 2012. Written and directed by Kathryn, Treacherous has been screened at various cinemas and venues across Canada, as well as in festivals like Black Women Film Festival Atlanta and Reelworld Film Festival, Toronto. The film was nominated for awards in several categories at the Nollywood and African Film Critics' Awards (NAFCA) in 2012 and won the award of "Best Drama in Diaspora".
In the course of her career, Kathryn has worked as an Admin Coordinator with the office of the Pro-Vice Chancellor, Sultan Qaboos University, Muscat, Oman and as a Customer Service Coordinator with Outpost at the Petroleum Development Oman. She also worked in the Canadian banking industry and ran a property management company in Calgary Alberta for 8 years. In ministry, Kathryn works in the voluntary position of a Facilitator/Coordinator for the Redeemer's International Leadership Academy (RILA), Lagos and has been involved in Drama Evangelism for the past 23 years, setting up drama evangelism ministries in churches in Warri, Nigeria; Muscat, Oman; Calgary, Canada; and most recently at RCCG Olive Tree Parish, Lagos, Nigeria.
Kathryn's second feature film "2 Weeks in Lagos" premiered at the Cannes Film Festival in May 2019 and screened at the Pan African International Film Festival, Los Angeles and the New York African Diaspora International Film Festival, New York. "2 Weeks in Lagos" opened in Cinemas across West Africa in February 2021 and made its Netflix debut in July 2021. "2 Weeks in Lagos" was nominated for an AMAA (Africa Movie Academy Awards) 2020 award for "Best film by an African Living abroad". Kathryn has two feature films "2 Weeks in Calgary" and "Last Flight from Lagos" and three TV series currently in development.
Kathryn is a Theatre Arts graduate who started out writing and directing drama for television in Nigeria's entertainment industry of the late eighties. She is the Film Coordinator for African Women Acting (AWA), Toronto, Canada; She is also a member of Film Fatales Canada; the Calgary Society of Independent Filmmakers (CSIF), Women in Film and Television Toronto (WIFTT), Women in Film and Television Alberta (WIFTA) and the current president of Black Actors and Film Guild Canada, Alberta chapter.
Kathryn received the "Global Woman of Vision" Award from Global TV, Calgary, in June 2012.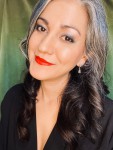 Shivani Saini
Creatives Empowered
Shivani Saini is an award-winning producer, consultant, strategist and skillful communicator with over 25 years of professional film, tv, media and arts experience. Her company, Atelier Culturati, creates inclusive content and powerful engagement, with a vision to create and support works that positively transform the human condition. A Toronto Metropolitan University Radio & Television Arts graduate, her career spans all genres of production, from the creative to the business side. Producing credits include the award-winning Blackstone, and she is the Founder & Executive Director of Creatives Empowered, the first and only organization in Alberta for film + tv professionals who are Black, Indigenous and People of Colour. Shivani is a 2021 Reelworld Trailblazer Award Recipient, and a Board of Director for the Canadian Independent Screen Fund for BPOC Creators and the Racial Equity Screen Office.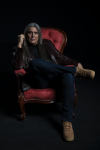 Julian BLACK ANTELOPE
Herd of 1 MEDIA / COUNTING COUP INDIGENOUS FILM ACADEMY
Representing the Buckskin/Black Horse family of the Weasel People, Julian Black Antelope (aka "JBA") is a Canadian actor of First Nations/Central American and Irish descent. JBA's performing career first began in the Canadian music scene before transitioning to acting in film and television in the early 2000's. As a self-taught actor with a growing family, JBA built the foundation of his career with an amalgamation of day player roles, stunts and working various crew positions on a steady stream of projects in southern Alberta including DreamWorks/TNT's epic six-part mini-series Into the West (2005). JBA's breakout role in a television series would come on the gritty and critically acclaimed Blackstone (2009-2013). Four seasons of Black Antelope's portrayal of Darrien Tailfeathers earned him several accolades including a Canadian Screen Award nomination for Best Actor alongside Ed Asner and William Shatner.
In 2014 JBA was cast as "Mr. Kidd" in John Logan's Penny Dreadful (2014) which took him overseas to Ireland and has since worked consistently both nationally and internationally on Film and TV projects such as Dominion Creek (2015), Condor (2018), Dark Justice (2018), Caught (2018), Hold the Dark (2018) Debris (2021), The Flash (2021), and now is starring in the soon to be released Netflix series Grendel (2022).
Also an accomplished award winning writer, director and producer JBA has produced an impressive slate of award-winning feature films that have screened worldwide in high profile festivals and whose work on his own television series, Secret History TM of which he is creator, writer, director and showrunner of, continues to win awards, nominations and accolades. With his own Alberta based growing production company Herd of 1 Media, JBA's industry relationships, skills, experience and hands on approach continue to make him a strong and valuable asset to film and television productions and creative development.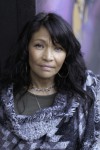 Michelle Thrush
Michelle Thrush is a Canadian actress and First Nations activist for Aboriginal Canadians and the other Indigenous peoples of the Americas.