An in-depth conversation with talented professionals. Join us in discussing their exciting careers and experiences as women in the tech and gaming industry. Learn and take control of your own story, and how you can get your start!
NOTE: AFTER FOLLOWING THE LINK, USERS MUST LOG INTO AN EVENTIVE ACCOUNT IN ORDER TO VIEW THE PANEL.
Participants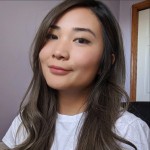 Christine Truong
Sprung Studios
Christine is an Associate Producer for Sprung Studios
Tori Romano
Calgary Economic Development
Tori Romano is the Business Development Manager at Calgary Economic Development, overseeing the Digital Media & Entertainment portfolio. Her sector areas of focus include gaming, esports, animation,
and
visual effects (VFX)
.
Tori's passion for digital media
dates back to
her
master's
education
at the Centre for Digital Media in Vancouver, where she focused on project management and screenwriting. After working on 7 animated feature films in
Montreal
and gaining
a
unique perspective
of the industry, Tori has brought her enthusiasm to
Alberta and
Calgary with aims to grow the
Digital Media & Entertainment
sector in a meaningful and collaborative way.
Currently, Tori is
co-lead on
both an animation & VFX and
an
esports
provincial-wide strateg
y
with a variety of
partners across Alberta
and is working towards releasing them later this Fall
.
Tori is
a
ctively involved in the community
,
recently joining the Prospect Human Services
Society B
oard
and Calgary Meals on Wheels
B
oard
.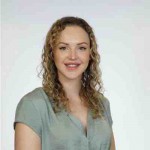 Paisley Churchill
Digital Alberta
Paisley is passionate about growing Alberta's digital industries and supporting the growth of tech companies. In her previous role as Manager of Client Experience at Vog App Developers, one of Calgary largest custom software shops, she worked with entrepreneurs and established companies to build and implement new products. Paisley also previously worked at Calgary Economic Development as part of the core team that founded the Opportunity Calgary Investment Fund, and evaluated over 200 funding applications before moving to the Talent Attraction team to support the strategy for growing and attracting tech talent to Calgary. Paisley holds a BBA from Mount Royal University as well as a diploma in international business from the Forum for International Trade Training.