Contrary to popular belief, joining the screen industry isn't just about going to film school. The screen industry is full of filmmakers and industry professionals, coming all from different backgrounds, previous career paths, and skills.
Join CIFF and a group of wonderfully skilled IATSE members, in a discussion on how you can take your trade to screen. Carpenter? Seamstress? Painter? Stage technician? No matter what you specialize in, there's a place for you in the industry!
NOTE: AFTER FOLLOWING THE LINK, USERS MUST LOG INTO AN EVENTIVE ACCOUNT IN ORDER TO VIEW THE PANEL.
Participants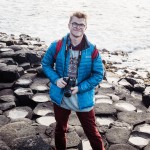 Michael Blatz
IATSE Local 212 & Chair Youth Worker's Committee
Michael grew up enjoying live theater and movies with his family. In school he worked on many theater productions behind the scenes. At the same time Michael began filming and producing his own independent short films so it was a natural progression for him to pursue an Applied Motion Picture Arts Degree. Graduating during the covid lockdown, Michael continued to work on his independent film work. In the past two years Michael has joined IATSE and has been working steadily in film and tv productions. Some notable projects include Under the Banner of Heaven, Prey, Heartland and The Last of Us. Michael is enjoying being involved in IATSE and advocating for its members. See you at the movies!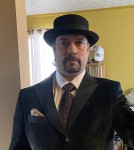 Peter Hawrylyshen
IATSE Local 212
Peter is a licensed welder and a licensed auto mechanic with red seal on both. He started off in construction working various jobs as a helper. He got into being a mechanic out of a need for earning a better wage but really wanted to be a welder. Peter ended up getting both and continuing on in the transportation industry building custom equipment and vehicles. He had a chance encounter at one point that allowed him to be a part of a team for Beakerhead where they turned the Calgary Tower into a space station. That is where he was able to see his skills and background in a whole new light. Through another chance happening he got an opportunity to be a fabricator/welder at F&D Scene Changes where he would build for theatre, theme parks, and film among other customers. To this day that remains his bread and butter, filling in off time with stage calls and other union opportunities.
His enthusiasm for IATSE and what they do in the entertainment industry has led him to invest himself heavily in our activities. Engaging his membership both new and senior has opened up many opportunities to learn, grow, and contribute to the community.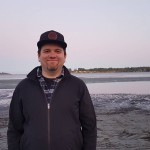 Alex Free
IATSE Local 212
Alex Free graduated from the Film and Video Production program at SAIT in 2005, and he has been working in the lighting/electrics department as a member of IATSE local 212 since 2008. He is currently serving on the executive board of local 212 as the Motion Picture Vice President. Alex has worked on many motion picture and television productions over his career, including Hell On Wheels, Hold The Dark, Black Summer, Jumanji: The Next Level, Ghostbusters: Afterlife, Fraggle Rock, and Prey.
Alex is an avid Star Trek fan, and enjoys playing bass guitar in local ska band Class Action, tabletop games, and watching movies with his wife Stephanie, who is also a member of IATSE in the grip department. They live in Calgary with their two cats, Peggy Carter and Spot.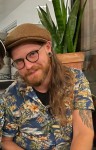 Rob Pearson
IATSE Local 212
Rob Pearson is an artist and carpenter currently putting his skills to work as a sculptor in the film industry. He left his role as shop-foreman at PK Sound in the spring of 2021 to pursue work in film and to join the union. Rob enjoys his time between contracts working on music and writing projects, and his summer months are spent managing the build team for Cabin Stage at Bass Coast music festival.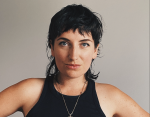 Kat Jeffery
IATSE Local 212
Kat is a Canadian visual artist, costume illustrator and designer for stage and film. Her work began in dance and theater which took her to New York City where she was awarded a full scholarship to complete her MFA at NYU/Tisch School of the Arts. She spent 5 years designing costumes for opera, dance, theater, film, and animated virtual reality in NYC and regionally in the USA.
In 2020, Kat brought her expertise in textiles and color to Vancouver to work as a breakdown artist and dyer for Sage Lovett. Titles include: Midnight Mass, The Unforgiveable, The Adam Project, Brand NEw Cherry Flavour (Netflix), Big Sky (ABC), Nancy Drew, Batwoman, Riverdale, The Flash (The CW), Zoey's Extraordinary Playlist (NBC), Resident Alien (SyFy), The Mighty Ducks, Peter Pan & Wendy (Disney).
Kat has since returned home to Calgary, where she worked on HBO's The Last of Us, as the ager/dyer in the costume department. She is a member of IATSE 212.