In collaboration with BreakOut West Canadian Music Festival and Conference.
Thinking of getting into music supervision and licensing? This discussion is for you! Listen and learn as industry pros tell us all about getting the music you want to make your film, series or game stand out.
NOTE: AFTER FOLLOWING THE LINK, USERS MUST LOG INTO AN EVENTIVE ACCOUNT IN ORDER TO VIEW THE PANEL.
Participants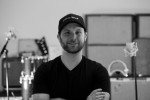 Cody Partridge
Pear Tree Music Supervision
Cody Partridge is a multi award winning Music Supervisor and President of Pear Tree Music Supervision. With close to a decade of experience in the industry, his 150+ credits help demonstrate his versatility in navigating Music clearances and placements over all forms of Media. Cody prides himself on being the Indiana Jones of Music clearances, constantly finding the hidden gems, and never allowing rights holders to go undiscovered. In addition, he is also well versed in navigating Unions implications when placing any affiliated recordings, assuring clients a pleasurable worry free experience in all aspects of Authentic Music use. Some highlights of his recent credits include: Letterkenny, Shoresy, Ginny & Georgia, Schitt's Creek, and various advertising campaigns, including Telus, Canada Life, and Nissan.
Cody is also on the Board of Directors of the Canadian Guild of Music Supervisors, and acts as the Treasurer.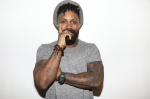 Everton Lewis Jr.
Wracket Music Supervision
Everton Lewis, Jr. is an industry veteran who has an ear to the ground for emerging music. Over the past ten years, he's forged his way as a thought leader and leverages an extensive network as he runs his own company, Wracket Music Supervision. Everton brings a potent combination of creativity and charisma to make the most of budgets big or small. Recent projects include CBC's Anyone's Game, CBC's Next Stop, YO! MTV Maps w/ Ralph McDaniels and Amazon Prime's All or Nothing: Toronto Maple Leafs. He also supports the Apple US Creative Team as Brand Music Supervisor. Previous to launching Wracket Music Supervision, he was the Head Music Supervisor at VICE Canada where he spearheaded all aspects of music across verticals including Virtue, VICEtv & VICE Editorial.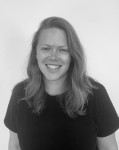 Steph Grace-Summers
FRIDAY Music
Soundtracks have always been at the centre of Steph's listening habits, and growing up her record collection was heavily influenced by the likes of Quentin Tarantino and Baz Lurman. Addicted to the way music elicits emotion when matched to picture, from a young age she would turn down the television and play her own music over scenes of films and television shows - a music supervisor before she even knew it.
Having studied music production for film and television, Steph began her career as an intern at Universal Records and then Air Edel. In 2012 she joined music supervision company Felt Music, where she rose through the ranks to become Senior Music Supervisor, working predominantly on advertising campaigns for directors including Bryan Buckley, Rankin, Mario Testino, Ivana Bobic and Vaughan Arnell.
In 2018 Steph became Head of Sync at Cloud 9 Music Publishing & Downtown Music Benelux, deepening her understanding of music licensing and its complexities, leaving in 2020 to start her own supervision company FRIDAY, working across commercials with the likes of Paul W.S. Anderson, Petra Collins and Freddie Powell.
Alongside advertising, she has supervised numerous films and television series, the first being the Channel 4 documentary I Was There When House Took Over The World, an in-depth look at the history of House music. In 2020, she worked on the hugely popular queer drama series Anne+ (Netflix) with a team made up almost entirely of female, queer filmmakers. Most recently, she supervised the highly anticipated 8 Bar - The Evolution of Grime, a BBC Storyville and My Accomplice production airing on the BBC later this year.
Steph is also the co-founder of Field Supply, a record label breaking new artists in the alternative pop, indie and electronic music space.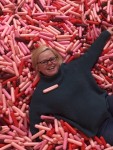 Robyn Stewart
BreakOut West & Western Canadian Music Alliance & Women in Music Canada
Robyn Stewart is an 19-year music industry veteran, accomplished organization and event director, currently the Executive Director of Western Canadian Music Alliance and of Women in Music Canada. Her experience reaches all areas of event management and talent buying, with her strongest skills lying in financial management, complex logistics, government relations and fund development and partner relationship building. Among the projects she is most proud of; Celebration Sites Manager; Vancouver Olympic and Paralympic Winter Games 2010, Entertainment Buyer; PanAmerican Games 2015, and her current roles above, which allows her to support developing artists and engage in passion projects including working towards gender parity in the music industry on an international level. As a board member and one of two official festival partners with KeyChange, gender balance initiative in Canada, Robyn a key contributor to projects forwarding the advancement of underrepresented genders in music and of is an extreme supporter of the music industry and emerging talent in Canada and brings this passion to every project.