Let's talk about sex (and safety)! Learn from industry experts about the best practices in handling scenes that involve sex, intimacy, nudity, sexual violence, and more - at every stage of production. As industry professionals, we have a responsibility to keep our sets and workplaces safe and consensual for all.
NOTE: AFTER FOLLOWING THE LINK, USERS MUST LOG INTO AN EVENTIVE ACCOUNT IN ORDER TO VIEW THE PANEL.
Participants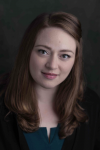 Anastasia St. Amand
Principle Intimacy Professionals
Anastasia is an Intimacy Director, Intimacy Coordinator, Drama Teacher, and award-winning Fight Director. She teaches and directs by relating movement to sport, dance, and nature while maintaining a sense of joy, exploration, and collaboration. Anastasia holds the distinction of being of the first credited Intimacy Directors at the Edinburgh Fringe Festival. Anastasia holds accreditation in Bystander Intervention, Mental Health First Aid, and Psychological First Aid as well as Standard First Aid and CPR training. She has had the great fortune to hone her skills in Alberta's welcoming and energetic communities. Anastasia works with Principal Intimacy Professionals across western Canada on a variety of theatre, film, and television projects and is the Workshop Committee Chair for the National Society of Intimacy Professionals. Special thanks to the PIPs Pals and her loved ones for their ongoing support.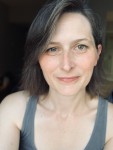 Janine Waddell
ACTRA & Ostara Storytellers
Janine is an Edmonton based intimacy coordinator and stunt performer. Selected Intimacy Coordinator credits include Under the Banner of Heaven (FX), Billy the Kid (Epix) and The Curse of Audrey Earnshaw (A71 Entertainment). Stunt credits include Black Summer (Netflix) and Necessary Evil (Group of Rogues).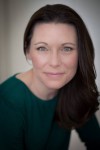 Shawna McGill
ACTRA & IDC
Shawna McGill is a local Intimacy Coordinator in Southern Alberta. Originally from Winnipeg Manitoba, Shawna made her debut in the Alberta film industry as an actress, but transitioned into a Stunt Performer shortly after. Her transition into an Intimacy Coordinator over the past 4 years has become her passion. As a mother of 6, 5 daughters and a son, with 2 daughters in the industry, making our film industry a safer, more inclusive place for all performers, with consent and boundaries in place, is her dream.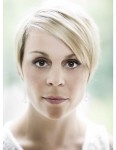 Elizabeth Withey
CBC/CBC Calgary
Elizabeth Withey is a Canadian author, journalist, and visual artist.
Her first children's book, The One with the Scraggly Beard (2020 / Orca Books), is a story about homelessness inspired by family experiences. The book is illustrated by Lynn Scurfield.
Elizabeth grew up in northern Saskatchewan. She studied German and Environmental Studies at the University of Victoria, then completed a Master's degree in Environmental Change and Management at the University of Oxford before returning to UVic to study writing and journalism.
Based in Calgary, Elizabeth is a producer for CBC's Radio's flagship morning show, The Calgary Eyeopener. Previously, she worked as a staff writer and columnist for the Edmonton Journal. She has earned numerous awards for her work, including a 2020 National RTDNA for data journalism on speeding tickets in Calgary playground zones, a 2019 Alberta Magazine Award (Gold, Profile) for her personal essay about homelessness, a 2019 RTDNA for a radio series on the opioid crisis in Calgary, the 2016 Jon Whyte Memorial Essay Prize at the Alberta Magazine Awards, a 2009 National Newspaper citation of merit for arts and entertainment writing, and many feature writing awards from the U.S.-based Society for Feature Journalism.
In 2012, Elizabeth published Life after Birth (HarperCollins Canada/Edmonton Journal), a collection of personal essays on first-time parenting. This e-book is available for download, and in public libraries.
Elizabeth's literary nonfiction and poetry has appeared in Eighteen Bridges, Alberta Views, Room, Geist, and Avenue Magazine, as well as most major newspapers across Canada. In 2015, she wore the same black dress ("Laverne") for a year. The project, Frock Around the Clock, garnered national media attention.