Part of the Alberta State of the Industry Summit, presented with Calgary Economic Development.
In the wise words of Kermit the Frog: It's not easy being green! What steps do we need to take to make our productions, our sets, and our Industry more sustainable?
Join us in this crucial conversation. Discuss the screen industry's current role in environmentally harmful practices, environmentally friendly innovations and ideas, and how you can create more sustainable practices on your own productions.
NOTE: AFTER FOLLOWING THE LINK, USERS MUST LOG INTO AN EVENTIVE ACCOUNT IN ORDER TO VIEW THE PANEL.
Participants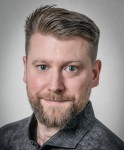 Zac Trolley
Zac Trolley is an experienced project engineer with a diverse background and skill set. In addition to his technical aptitude, he is also an intrepid adventurer, dabbling futurist, and talented communicator. He is an electrical engineer who has spent time on the shop floor, corporate boardroom, and many positions in between. Global sustainability is something he is always incorporating into his work, and last year he had the opportunity to work with Disney on Prey as the Eco Steward. He's looking forward to sharing his outside view about the TV and Film industry.
Zac lives by the philosophy that "Everything is impossible until the first time you do it."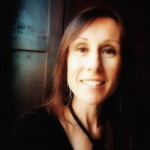 Michelle Gayes Leader
Alberta Media Production Industries Association
With a passion for storytelling, Michelle Gayse began her diverse media career nearly three decades ago. Michelle worked in newsrooms across Western Canada as an Anchor, Producer and Reporter until 2002. She excels as a journalist, host, production coordinator, producer and director.
Michelle is the co-founder of Leader Production Services, along with Director of Photography Al Leader. She is also a proud member of the Alberta Media Production Industries Association.
Her work includes producing and directing for broadcast clients such as Discovery Channel, NHL Network and Vice TV, and corporate partners including Enbridge, ATB Financial and Shaw Communications. Michelle is also sought-after for voiceover projects and as on-camera talent for television commercials.
Michelle has been recognized as an accomplished storyteller by AMPIA and the Houston International Film Festival.