How do we present the truth in something, while also telling a compelling story? Join us as we dive into a conversation with directors and editors about ethics in documentary filmmaking, and the line we draw between truth and entertainment.
NOTE: AFTER FOLLOWING THE LINK, USERS MUST LOG INTO AN EVENTIVE ACCOUNT IN ORDER TO VIEW THE PANEL.
Participants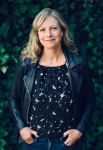 Michelle Shephard
Frequent Flyer Films
Michelle Shephard is an award-winning filmmaker, journalist, and author who has covered issues of terrorism and civil rights since the 9/11 attacks. During her two decades at the Toronto Star, she reported from more than 20 countries, including Somalia, Yemen, Syria, Pakistan and the U.S. Naval prison in Guantanamo Bay. Among her films, Shephard was the co-director and producer of the Emmy-nominated documentary Guantanamo's Child, and her books include Decade of Fear: Reporting from Terrorism's Grey Zone. Shephard is also a podcast host and producer. Her most recent series is CBC's White Hot Hate, about the rise of the neo Nazi accelerationalist groups.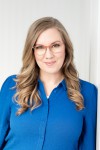 Sarah Taylor
Suite One Productions
Sarah Taylor is a multi-award-winning editor with twenty years of experience. She has cut a wide range of documentaries, television programs, shorts, and feature films. Sarah strives to help shape unique stories from unheard voices. She is a member of the Directors Guild of Canada (DGC) is on the board of directors for the Canadian Cinema Editors (CCE) and Women in Film & TV Alberta WIFT-A). Sarah is also the host of the editing podcast The Editor's Cut and co-hosts the mental health podcast Braaains with her sister Heather Taylor.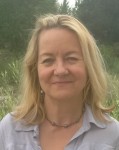 Wendy Hill-Tout
Voice Pictures
Wendy Hill-Tout (Marlene) is an award winning Calgary filmmaker specializing in features and social documentaries.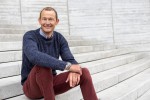 Paul Karchut
CBC/CBC Calgary
Paul Karchut is the host of Daybreak Alberta, the province's weekend morning show on CBC Radio One.
A self-confessed radio nerd — Paul Karchut grew up on Vancouver Island, where CBC Radio was a mainstay in his family home.
Before taking over the reins on Daybreak Alberta, Paul was the director of the Calgary Eyeopener, having spent time as the associate producer and technician on the show. He brought his love of skiing and the outdoors to the airwaves with his weekly Real Ski Report and summer Outdoor Reports.
During his time at CBC Calgary, Paul has worked on many side projects including his role as CBC Radio's national car columnist with his weekly feature Karchut on Cars, six years of teaching broadcasting students at Mount Royal University, a stint with CBC Calgary's Filipino Bureau, and producing the Calgary Eyeopener's award-winning and groundbreaking "walking show" broadcasts. Paul's first position was as a sound engineering assistant with CBC Vancouver, and he also spent time interning at the Australian Broadcasting Corporation, and the CBC Victoria bureau.
Paul completed the radio broadcasting program at the British Columbia Institute of Technology.
When not at work, you'll still find Paul in the mountains, enjoying nature and time with his family.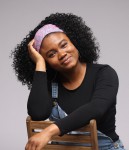 Sarah Uwadiae
Sarah is a Nigerian multidisciplinary-artist and emerging filmmaker based in Calgary. She was a part of the 2021 Being Black in Canada program by the Fabienne Colas Foundation and Netflix. Her short documentary Home premiered at the Calgary Black Film Festival 2022. Her short film Trapped (in her head) won a Merit Award at the 2020 Canada Shorts - Canadian & International Film Festival. She is intrigued by the experiences of BIPOC immigrants and desires to explore their stories through filmmaking.