Part of the Alberta State of the Industry Summit, presented with Calgary Economic Development.
THE LAST OF US, FRAGGLE ROCK, HIGH SCHOOL, UNDER THE BANNER OF HEAVEN and the list continues to grow. There's no denying Alberta's screen industry has become wildly successful. But how can we keep the good times rolling (literally)? Be inspired by the state of our flourishing industry as our panel of professionals discuss the current state of the industry and how to ensure Alberta film continues to thrive.
NOTE: AFTER FOLLOWING THE LINK, USERS MUST LOG INTO AN EVENTIVE ACCOUNT IN ORDER TO VIEW THE PANEL.
Participants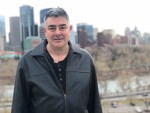 Damian Petti
IATSE Local 212
Damian Petti has served on the General Executive Board since 2003. A native of Canada, Mr. Petti has worked in the entertainment industry as a technical director, production stage manager, sound technician, lighting designer and motion picture grip. In 1998, Petti was elected President of Calgary-based Local 212, a position he currently holds today. Petti graduated from the Mount Royal University theatre program with a specialization in production and has continued his studies at the University of Calgary. Mr. Petti has served terms as the Chair of the Alberta Film Advisory Council (AFAC) and as the Chair of the Alberta Motion Picture Industry Action Committee (ASIAC). Petti is currently a Director of the IATSE Canada Health Plan Inc and serves on the IATSE Disaster Response Committee team. Damian is a volunteer PDAT and ERT responder with the Canadian Red Cross and is proud to captain the yearly national Food Bank Drive supported by Canadian IATSE Locals. In 2015, Petti became a Vice President of the Alberta Federation of Labour, a position he retains today.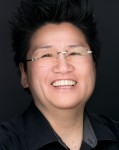 Michelle Wong
Beans and Rice Inc & Seven24 Films Inc
Michelle works as a Business Affairs/Executive Producer on a number of independent productions and production companies including Seven24 Films Inc., Snapshot Studios, Common Ground Films Ltd., Flying Up Moon Inc. and Polyscope Productions. Michelle sits on the boards of the Canadian Media Producers Association (CMPA), Women in View, and Creatives Empowered, an Alberta based collective of artists who are Black, Indigenous & People of Colour empowering each other as an allied community. She is also the lead consultant on a series of business affairs 'learn by doing' webinars created for the Canadian Independent Screen Fund.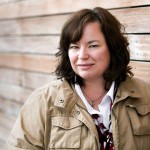 Tina Alford
ACTRA Alberta
Tina Alford is the Branch Representative for The Alliance of Canadian Cinema, Television and Radio Artists (ACTRA). She has been an active member of the Alberta Screen Industry for over 20 years and is a passionate advocate for local performers and productions.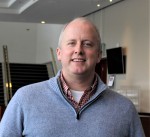 Mark Ham
Alberta Film Commission
Mark Ham is the Executive Director of Cultural Industries and Alberta's Film Commissioner. Mark has been with the Government of Alberta for 19 years and has served in a variety of policy and planning roles with Municipal Affairs, Justice and Solicitor General, and Treasury Board and Finance before joining Culture and Status of Women four years ago in his current role. Mark believes that the tremendous growth in the Alberta film sector over this past couple of years offers a glimpse into Alberta's potential as a thriving production center, and to achieve this potential all industry partners will need to continue to work cooperatively to keep the momentum going.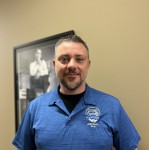 Mike Dunphy
Teamsters Local 362
Initiated as a Teamster in 2008 in the Armoured car industry in Alberta. Was hired by the Union in 2017 to represent the movie industry as well as several other industries in the province. Bargains and represents both Provincially and Federally regulated companies.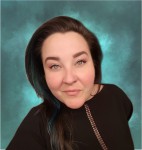 Alex Burdeyney
City of Calgary
Arts & Culture Strategist, Alex Burdeyney (she/her) is leading The City of Calgary's Film Friendly Strategy to support and cement Calgary as a Film destination of choice for all. As a grateful third generation, lifelong resident of Calgary (Moh'kins'tsis), her passion to amplify her world class hometown runs deep in her roots. She brings ten years of municipal government experience, a knack for making meaningful connections with community and collaborators, and an insatiable appetite for making Calgary a great city for all.
Since the age of 14, Alex has been an active member in the musical performing community as a performer, mentor, volunteer, instructor and leader. She graduated from Alberta University of the Arts with Distinction in 2009, and received her PMP designation in 2018. Previous to joining The City, Alex worked in theming production where she first experienced Calgary's film industry and saw the unique magic that only Calgary can offer to local and international filmmakers as a place to work, live and thrive.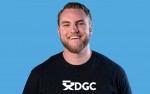 Brock Skretting
Director's Guild of Canada
Brock Skretting is the Calgary Member at Large for the Directors Guild of Canada - Alberta District Council. Brock believes in the tremendous potential of the Alberta Screen Industry to lead the province culturally, and in celebrating the extraordinary nature of Alberta's cast and crew members, landscapes and communities.