Join CIFF and industry experts as we discuss the things that we can do - individually and collectively - to build a thriving industry that is truly representative - on both sides of the camera.

Speakers are subject to change without notice.

In-person Industry Week events are available to Industry Pass holders only. The deadline to apply for an Industry Pass was September 17. All other guests may view the live stream / VOD for $13.50.
Participants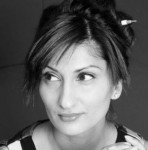 Nina Sudra
Butterflytyphoon Pictures Inc
Nina is an Indo-Canadian filmmaker working in the industry for over 25 years. She is committed to creating dialogue about social issues revolving around the multicultural experience. She has embraced her passion of filmmaking and storytelling as a powerful tool to build bridges between people of different ages and cultures. Her films have travelled the globe and have touched many lives. These works have encouraged conversations between a varied spectrum of people; from children in impoverished villages to graduate students in universities. Nina's films have received national and international accolades and have won several awards. Nina is also a biodynamic craniosacral therapist who loves walking barefoot on the grass and doing qigong.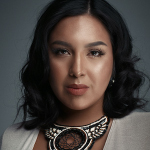 Roseanne Supernault
Roseanne is an award-winning actress from East Prairie Metis Settlement in northern Alberta. She was discovered by a Los Angeles casting director at age 13, and has gone on to have a prolific career as a performer. Select screen credits include the Netflix hit series BLACKSTONE, in which her haunting performance garnered several accolades; the lead character in the historical pre-contact epic MAINA, for which she received the Best Actress Award at the American Indian Film Festival, and the groundbreaking feature, RHYMES FOR YOUNG GHOULS by Jeff Barnaby, that premiered at the Toronto International Film Festival and was named TIFF Top 10.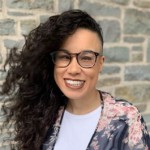 Alexa Joy
Researcher Journalist
Alexa Joy continues to push the boundaries of social thought and public discourse. As a researcher, award-winning journalist, artist, media specialist, writer, equity consultant and emerging scholar, Joy is invested in critical media, exploring complex social issues in today's public domains and interrogating the 'uncomfortable' conversations in media spaces. Joy has a decade of experience in the non-profit, government, film/media and arts sectors. As a dedicated and passionate leader Joy approaches every project with her all, and continues to be inspired by empowering others.