Now is your time to give!
Make Your Contribution Grow: ATB will match your gift up to 15% through the local ATB Grows platform. CanadaHelps makes it easy to give too!
Get a Tax Receipt: Donate $20 or more and deduct your gift from your taxes.
Keep Calgary's Arts Community Strong: Support from our community is more important than ever as we continue to adapt to the ever-evolving pandemic. Help grow CIFF's resilience and invest in our future.
Support Youth Volunteerism & Inspire a New Generation of Film Fans: Help our youth-focused festival program Generation Next program grow across Alberta. With our goal to increase ease of access for teachers and students, this past festival program went virtual to over 800 students - we want to go bigger in 2021!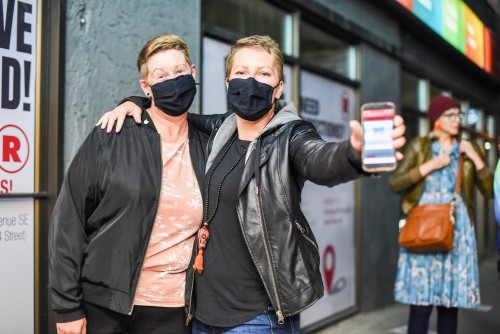 For 20+ years. CIFF has been a pillar of Calgary's arts community, committed to bringing the best cinema of the year to our city and beyond.
Engaging audiences with handpicked, entertaining stories is not where it ends. We offer a window on the world and a year-round celebration of diversity and community.
Through the hard work and creativity of our team, Board of Directors, volunteers, funders, patrons, and partners, we hosted a successful 2020 hybrid festival! Against many odds, we also expanded our audience with virtual streaming to all of Alberta, Saskatchewan, and Manitoba.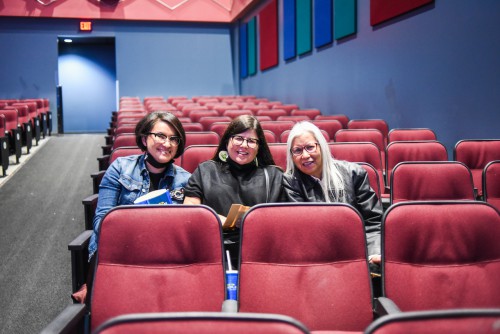 Why give to CIFF?
As the first major arts event to occur in Southern Alberta after a tough spring and summer of cancelled, postponed or purely digital events, we put on one of our best festivals to date, reaching over 30,800 Albertans and over 35,000 attendees overall. As an audience-focused festival, we doubled down in our efforts by reducing ticket prices, offering pay-what-you-can pricing for select films and events, and making the cinema a safe and fun place to be.
We also saw an increase in the average number of films seen by each audience member from 3.2, compared to 2.7 in 2019. Help us continue in our mission to create remarkable festival experiences and ensure we can continue in innovative ways to bring film to all Albertans - with accessible pricing and programming that reflects the diversity of our world.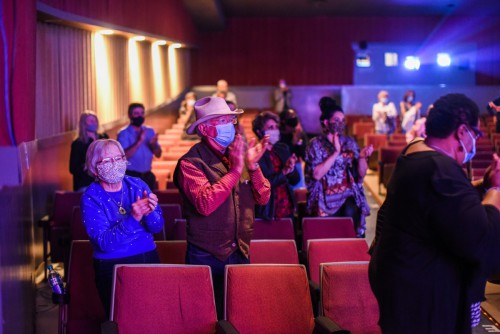 Our work continues for Alberta.
It's also an important time for Alberta's film and television industry. We want to remain one of its biggest champions - for its value in the arts and means of economic diversification and job creation.
Submission fees for Alberta filmmakers are always waived, and in 2019, we received 111 submissions - a record number from our province's talented creators. With a standout crop of talent, we expanded our Alberta Spotlight to include eleven features and fourteen shorts. We provided filmmakers opportunities to interact with the audience and other industry members through our Behind the Screen program. Together, we can continue to grow in our support!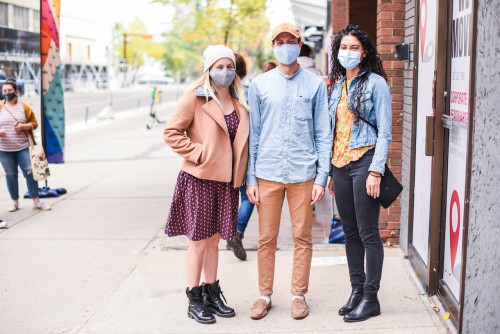 About CIFF
Founded in 2000, the Calgary International Film Festival (CIFF) is a not-for-profit charitable organization that brings films from around the world to Calgary for its annual fall festival and year-round programming. CIFF is now the largest event of its kind in Alberta and the sixth largest film festival in Canada, bringing audiences together for remarkable and engaging cinematic experiences. For eleven days, the festival welcomes over 35,000 people to screenings in-cinema and at-home that showcase and celebrate 180+ feature and short films.
The 22nd Calgary International Film Festival will take place September 23 - October 3, featuring stand-out stories and once-in-a-lifetime experiences.
The Calgary International Film Festival Society is a registered charity.
(Charitable Registration Number: 864856927RR0001).