Sold out in cinema show got you bummed out? Not to worry! CIFF has a few hacks in mind and a few recommendations to brighten your day!
1. FIND OUT IF IT'S STREAMING ONLINE
Over 120 of our films are available to watch online! While most of our titles are in-cinema exclusives, some are available to view from home with our Eventive streaming platform. Want to check which films are available online? Use the ONLINE tab on the film browser.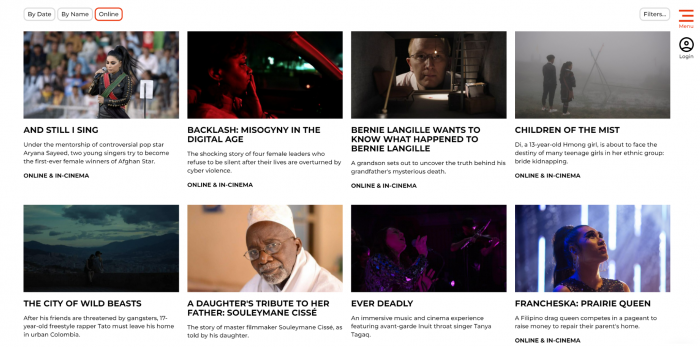 2. DISCOVER SOMETHING NEW
The rush line is admitted on a first-come, first-served basis based on the number of empty seats available in the theatre. Entry from the rush line is not guaranteed, so purchasing tickets in advance is advisable whenever possible.
If there are no more advance tickets available for an in-cinema show, a rush line will form 1 hour before the scheduled start time at the venue.
If tickets are available for that screening, they will be sold to people in the rush line beginning 15 minutes before the show. If there are no more tickets available for virtual screenings, no more tickets will be made available. We highly recommend purchasing your tickets in advance.
SOLD OUT SHOWS