The Calgary International Film Festival is proud to bring together eighteen celebrated and revered voices in film communities from around the world to serve on the 2020 Jury!
With ten awards and over $24,000 CAD in cash prizes, plus one winning short being made eligible for Academy Awards consideration, the juries are tasked with recognizing the year's most exceptional feature-length and short films, all to be screened at the festival September 24 - October 4.
The 2020 Calgary International Film Festival Jury members are:
$10,000 CAD: RBC Emerging Canadian Artist Award
Trevor Anderson
Karen Bruce
Matt Waterworth
$5,000 CAD: DGC Best Canadian Documentary Award
James Faust
John Walker
Melanie Windle
$1,000 CAD: Best International Narrative Feature
Nancy Campbell
Nathaniel Rodgers
George Schmalz

$1,000 CAD: Best International Documentary Feature
Beth Barrett
Carolyn McDonald
Shane Smith
$2,500 CAD: Grand Jury Prize for Best Narrative Short (Live-Action or Animated)
$1,000 CAD: Best Live Action Short Film Award
$1,000 CAD: Best Documentary Short Film Award
$1,000 CAD: Best Animated Short Film Award
Kevin Allen
Kate Lawrie Van de Ven
Robin Robinson
$1,000 CAD + $5,000 CAD Gift Certificate from White's International: Best Alberta Short Film Award
$1,000 CAD: Best Student Short Film Award
Aaron Bernakovitch
Melissa Lumnus
Kizzie Sutton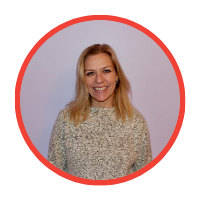 Executive Director at Women in Film & Television - Toronto, Karen leads the team dedicated to the professional development, advancement and celebration of women in the screen based industry. Prior to joining, Karen was the Director of Membership & Fan Engagement at the Canadian Academy, where she was responsible for membership, year-round programming and developing the national Apprenticeship for Women Directors. Karen also served as Director, Canadian Initiatives at TIFF where she was instrumental in supporting the Canadian film industry and nurturing emerging talent through programs like Talent Lab and TIFF Rising Stars.

Karen Bruce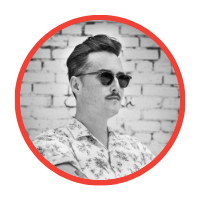 Trevor Anderson is a writer-director whose short films have played many A-list and LGBTQ film festivals, including three times at Sundance, twice at the Berlinale, and twice in Canada's Top Ten. His short film Docking won Best Short Film at the 2019 Calgary International Film Festival. At Sundance 2020, Trevor's feature script, Invincible Summer, co-written with Fish Griwkowsky, was named to The GLAAD List: a curated list of the ten most promising LGBTQ+inclusive screenplays in Hollywood as determined by GLAAD and The Black List. Telefilm Canada has funded Invincible Summer, and Trevor will direct it as soon as COVID-19 allows.

Trevor Anderson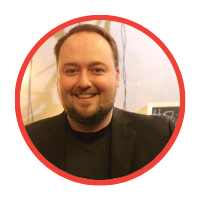 Matt is an award-winning alumnus of Victoria School of The Arts, SAIT's Film & Video Production Program, and The NSI's Feature's First program. He's the co-founder of Full Swing Productions which has produced several short films, web series, and music videos. Additionally, Matt directed the feature film In Plainview through Telefilm's Talent to Watch program and is currently producing Jonesin', a feature film funded through The Calgary Film Centre's Project Lab program. Matt is a past Vice President of CSIF and is currently on the board of The Alberta Media Production Industries Association.

Matt Watterworth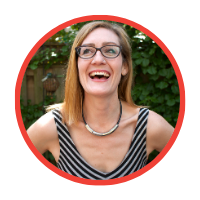 Most recently, Melanie was the Manager of Programming at the Canadian Academy where her portfolio included the Directors Program for Women and the Members Lounge, Canadian
Screen Week's five-day industry conference. Prior to that she was a lead creative producer on numerous successful branded & digital IPs at Shaftesbury, including; Carmilla, an award-winning multi-platform series that ran for 108 episodes + a feature length film; The Carmilla Movie. This year she was invited to join the inaugural cohort of the Banff2020 Spark Accelerator for Women in the Business of Media.

Melanie Windle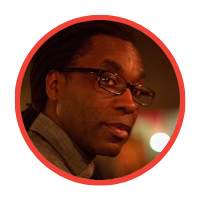 James began as the Dallas International Film Festival's Senior Programmer at its inception in 2006. That position followed programming roles with the Asian Film Festival of Dallas, The Austin Film Festival and Texas Black Film Festival. James received Telecommunication and Theatre degrees at Texas Tech University, which he followed up with a degree in Cinema Studies at Southern Methodist University. He has served on juries and panels all over the world speaking about film festival management, programming and marketing.

James Faust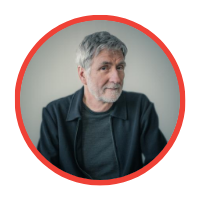 John is one of Canada's most prolific documentary filmmakers. He has won acclaim for his films with over sixty Canadian and international nominations and awards for his writing, directing, producing and cinematography. His passionate commitment to the documentary form led him to co-found the Documentary Organization of Canada and act as a mentor to numerous emerging filmmakers across the country. In 2018, he was honoured with a Hot Docs Focus On Retrospective and a Canadian Society of Cinematographers Masters Award for Outstanding Contribution to the Art of Cinematography.

John Walker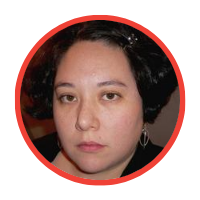 For over twenty years, Nancy has been dedicated to the exhibition of independent and foreign films in the Boston area. Since 2004, she has been on the staff of the Independent Film Festival Boston and currently serves as Program Director. Since 2006 she has been the Theatre Manager the historic Coolidge Corner Theatre in Brookline, MA, one of the nation's most prominent non-profit, independent cinemas. She also serves on the board of the Chlotrudis Society for Independent Film.

Nancy Campbell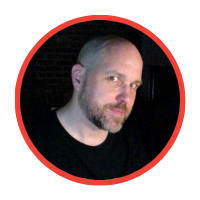 Nathaniel is the creator and owner of The Film Experience. He is a member of the Broadcast Film Critics Association and The Society of LGBTQ Entertainment Critics and a longtime Oscar pundit. His writing has also appeared at other publications including Vanity Fair, Vulture, Slate, and Towleroad.

Nathaniel Rogers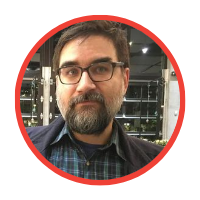 A film industry veteran, George has worked in production (Kovarova, Wormwood Films); exhibition (Landmark Theatres); distribution (Oscilloscope Laboratories, Kino Lorber, and Metrograph Pictures); VOD (Sundance Now); and finally in crowdfunding at Kickstarter, where he's helped hundreds of creative projects come to life.

George Schmalz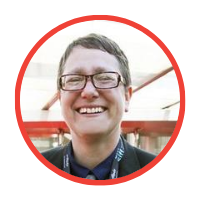 Beth has been with SIFF since 2003, and is responsible for managing the artistic vision, including all aspects of film programming, the staff of film programmers, and both the 25 day Film Festival as well as their Cinema's 5 year-round screens and the SIFF Education team. Before starting at SIFF in 2003, Beth worked with the Sydney Film Festival, as a programming assistant. In addition to her daily work in programming,

Beth Barrett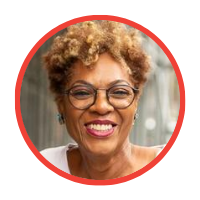 The executive producer of HBO's NAACP Image Award-winning film AMERICA'S DREAM, TNT's Emmy-nominated films BUFFALO SOLDIERS and FREEDOM SONG, and the inspiring National Geographic documentary, BEARING LIGHT. She was a Creative Executive at Cinecom Entertainment Group, ran Danny Glover's Carrie Productions, and was a part of the Warner Bros. TV advertising/publicity team fresh out of NYU's Dramatic Writing/Film program. Carolyn has scripted works for 20th Century Fox and a variety of indie producers. Carolyn directed and produced the short film "P.N.O.K." featuring Danny Glover & Elle Fanning, the documentary DESIGN YOUR NEIGHBORHOOD, and several music videos, short films, and corporate films. Carolyn is also a prolific photographer with her ongoing project NOUNS IN THE ROAD exhibition, and author of her memoir INFLUENTIA: 50 YEARS ON EARTH AS IT IS IN CAROLYN, now being released as podcast essays.

Carolyn McDonald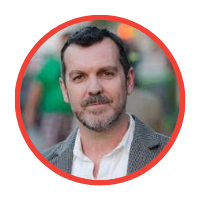 Shane is the Director of Programming at Hot Docs who previously worked at TIFF as director of Special Projects, and director of Public Programs. Prior to TIFF he was Executive Producer, In-Flight Entertainment at Spafax, Director of Programming at Channel Zero Inc, Director CFC Worldwide Short Film Festival, Short Film Programmer for Sundance Film Festival, Programmer for Inside Out LGBT Film Festival. Smith has participated on juries and panels at festivals and events around the world.

Shane Smith
Shorts Grand Jury?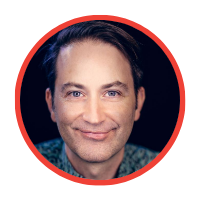 Kevin Allen has been documenting and profiling queer people and events for nearly 30 years as a freelance writer. Kevin started the Calgary Gay History Project in 2012 to uncover and preserve stories from Calgary's LGBTQ2 past (www.calgarygayhistory.ca). The Project has achieved national recognition and led to the award-winning 2018 documentary film: Gross Indecency: The Everett Klippert Story. Kevin also is a career arts administrator and works as a senior election official for Elections Canada and Elections Alberta.

Kevin Allen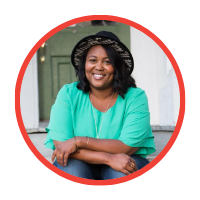 Robin is the Programming Coordinator for SCAD Savannah Film Festival as well as a programmer for the Hot Springs Documentary Film Festival and Mountainfilm. Previously, she's served as a Programming Coordinator for Mountainfilm and the Nashville Film Festival, where she managed the Screenwriting Competition and worked as a Senior Programmer. She has experience programming narrative, documentary, episodic, new director, and family films. In addition to her programming experience, she has served as a screener, reader, and judge for numerous film competitions and festivals. She received an M.F.A. in Film with a focus in screenwriting at the Watkins College of Film in 2018. Her works primarily focus on the exploration of identity and the pressure to conform to societal masks.

Robin Robinson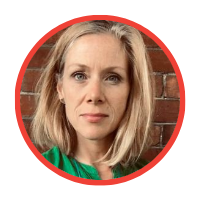 Kate is an educator and festival veteran focused on the intersection of film curation and communities. She has contributed to film organizations including the Abu Dhabi and Los Angeles film festivals, and most extensively at the Toronto International Film Festival where she worked for eleven years, three of those as co-programmer of the City to City program. Following film studies degrees from Queen's and UCLA, Kate is currently completing her Ph.D. in Cinema and Media Studies at York University in Toronto and teaching an undergraduate seminar on festivals at the UofC.

Kate Lawrie Van de Ven
Alberta & Student Shorts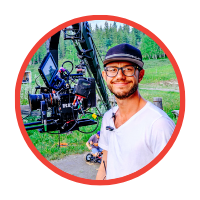 Aaron is an associate member of the Canadian Society of Cinematographers and is celebrating over a decade in the film industry. He has created documentaries, commercial spots, music videos and dramatic features in Canada, China, Taiwan, El Salvador, Australia, Holland and the USA as a Cinematographer. Aaron is a multi award winning cinematographer whose awards include: Best Cinematographer-Drama under 30 minutes at the AMPIA's for" Dear Kate" (2017) and again for "Hello World" (2015), Aaron has also snagged back-to-back AMPIA's for Best Music Video with Petunia's "Mercy" (2016) and Hello Moth's "A Song about Transience" (2017). He has been recognized with a Best Cinematography - Feature Film at the Mumbai International Women's Film Festival for this work on "Three Colors and Canvas" as well as Best Cinematography – Short Film at the Red Dirt International Film Festival on "Consolation Prize".

Aaron Bernakovitch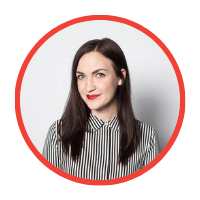 Melissa is a Story Producer and Writer residing in Nashville. As the former Competitions Manager for the Nashville Film Festival, she has served as a programmer and juror for several international film festivals over the last 14 years. She studied Film & Digital Media at Baylor University, Video Production and Theater at Belmont University, and is a graduate of the improv and writing programs at Second City Chicago and iO Theaters. She has served as a writer, producer, and story producer on several short and feature films, as well as music videos, live productions, and commercial campaigns. Former clients and projects include Lonely Planet, Smile Direct Club, Country Weekly, the Travel Channel, Armed Forces Entertainment, and Third Man Records. She is currently writing and story producing on a new original storytelling series for ESPN+, debuting this fall.

Melissa Lummus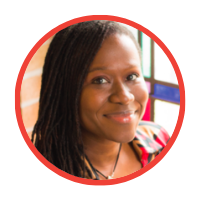 Kizzie holds degrees from Queen's Univeristy, and a diploma from Seneca College she has applied her education in a gamut of capacities including lighting, set and sound design, curating, dramaturgy, producing, and directing at a number of arts and public sector organizations provincially, nationally, and internationally. In her spare time, she maintains her own art practice to push for social justice change while exemplifying her unique expression of creativity. She is currently the Executive Director of CSIF.

Kizzie Sutton