Posted on November 5, 2020
Fall in Calgary is like a box of chocolates—as the famous line goes—you never know what you're going to get. From unseasonably warm and sunny chinooks to bone-chilling blizzards, November in YYC can be quite the tossup, which is why for this month's picks we asked our programmers to face off films set in snowy scapes, and movies that offer a sunny escape from winter.
So whether you want to lean into impending winter, or take a movie-length vacay to somewhere sunnier, our team has got you covered.
Adam Keresztes, Shorts Programmer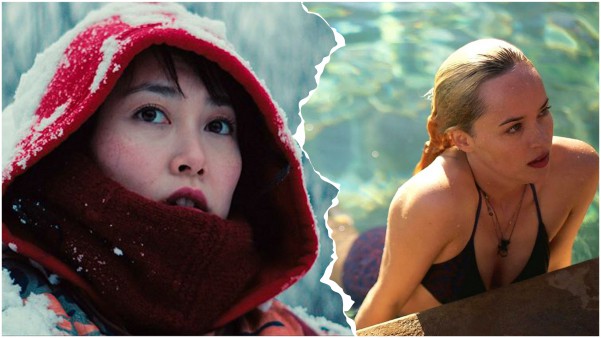 KUMIKO, THE TREASURE HUNTER (2014) vs. A BIGGER SPLASH (2015)
Winter films tend to be set in enclosed spaces, while sunny vacations are in wide-open beaches. This pair is flipped. KUMIKO is beautifully shot in the snowy fields of North Dakota as a young Japanese woman searches for the briefcase lost in the film FARGO. A BIGGER SPLASH, while taking place in the picturesque Italian seaside, spends most of the film in a very claustrophobic environment with an extremely dysfunctional family. The icy journey Kumiko embarks on is ripe with dark comedy and is a slow-burn adventure, while the lazy days of a seaside vacation end up being a whirlwind of events, emotions, and some comedic delights (thanks to Ralph Fiennes and Tilda Swinton).
KUMIKO, THE TREASURE HUNTER is available on Kanopy.
A BIGGER SPLASH is available on Amazon Prime & Tubi.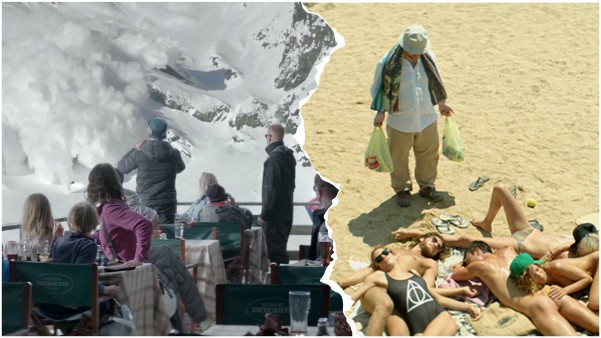 FORCE MAJEURE (2015) vs SUNTAN (2016)
Whether it's selfishly running away from your family during an avalanche in the French Alps or soaking up the sun on a small Greek island with young tourists, both FORCE MAJEURE (CIFF 2014) and SUNTAN (CIFF 2016) offer pitch-black comedy and personal introspection. If subtitles aren't your forte, an English language remake of FORCE MAJEURE—DOWNHILL—is currently available on Crave.
FORCE MAJEURE is available on Kanopy.
SUNTAN is available to rent on AppleTV or Vimeo.
Brenda Lieberman, Lead Programmer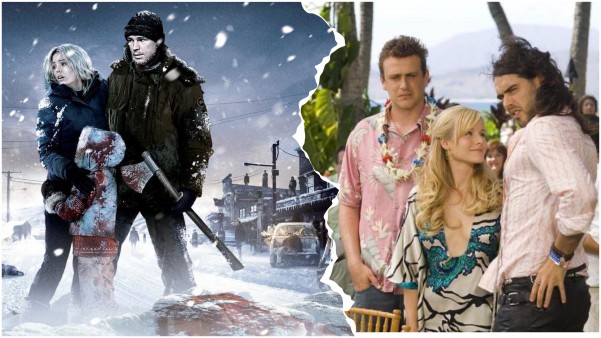 30 DAYS OF NIGHT (2007) vs FORGETTING SARAH MARSHALL (2008)
Just look at this pairing! A vampire film in the middle of winter, with no daylight in sight, paired with one of my favourite tropically-set relationship comedies, which ends no less, with a Dracula puppet comedy-rock opera!
30 DAYS OF NIGHT is on available on CTV Movies
FORGETTING SARAH MARSHALL is available on Amazon Prime and Crave


ETERNAL SUNSHINE OF THE SPOTLESS MIND (2004) vs THE BEACH BUM (2019)
These two films couldn't be more opposite. On one hand, you have the much loved, award-winning, sci-fi romance, written by Charlie Kaufman and directed by Michel Gondry, about a couple who have erased each other from their memories. On the other hand, you get the sunshiny location of Florida with THE BEACH BUM, in a completely ridiculous stoner comedy by Harmony Korine; both films with altered mental states.
ETERNAL SUNSHINE is available for rent on Cineplex, AppleTV and YouTube
THE BEACH BUM is available on Amazon Prime
Brian Owens, Artistic Director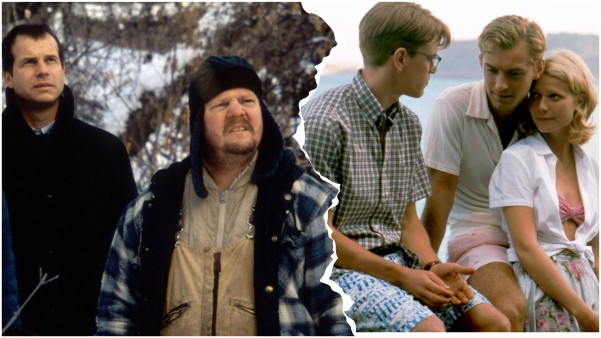 A SIMPLE PLAN (1998) vs. THE TALENTED MR. RIPLEY (1999)
A trip back to the late '90s, these two thrillers offer two very distinct climates and two very distinct styles. A SIMPLE PLAN takes place in rural Minnesota where a pair of poor brothers and a friend discover a crashed plane holding $4.4 million. The discovery leads to mistrust, deceit and danger. RIPLEY takes place on the sunny Mediterranean coast, and while it also involves issues of class and deceit and mistrust, it's slick style is one of its selling points - a contrast to the down and dirty simplicity of A SIMPLE PLAN.
A SIMPLE PLAN is available on Amazon Prime
THE TALENTED MR. RIPLEY is available for rent on Cineplex, AppleTV and YouTube
Back to blog listing