Posted on September 28, 2020
Every year, our audience crowns 13 festival awards. Eligible titles receive a vote out of five and after the festival, we tabulate the results!

Here are the contenders for the CTV Audience Awards. Don't miss your chance to stream these titles online.
As we approach the halfway point, we want to share our top 20 features and shorts to make sure that you have a chance to see the best of the fest.
Streaming title capacities are capped and films are beginning to sell out. Reserve your stream now and watch when you're ready!


DOCUMENTARY FEATURES
CODED BIAS -

winner of this year's Best International Documentary Feature Award





NARRATIVE FEATURES



SHORT FILMS
(RE)CLAIMING INDIAN STATUS - Screening in Alberta Spirit
AUTUMN - Screening in LUV & LOL
TRUMPET - Screening in Linda and the Mockingbirds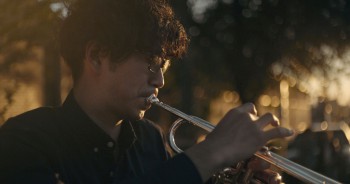 DOC DAY AFTERNOON
INVASION: THE UNIST'OT'EN'S FIGHT FOR SOVEREIGNTY Screening in Doc Day Afternoon
BEYOND NOH - Screening in Doc Day Afternoon




ZERO TO A ZILLION PACKAGE (pay what you can)

BROKEN BIRD - Screening in Zero to a Zillion
DIVE TIERRA BOMBA DIVE - Screening in Zero to a Zillion
RAINBOW ELDERS - Screening in Zero to a Zillion

DRAMATIC FANATIC PACKAGE
DA YIE - Screening in Dramatic Fanatic
DARK CLOUD
CHEN CHEN - Screening in Dramatic Fanatic and Best of Shorts



LATE SHIFT PACKAGE
STICKER - Screening in Late Shift
FREYA - Screening in Late Shift, winner Best Live Action Short Film Award
THE LAST QUEEN ON EARTH - Screening in Late Shift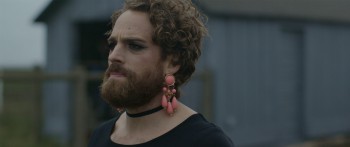 ANIMATION NATION PACKAGE
GRAB MY HAND: A LETTER TO MY DAD - Screening in Animation Nation
IF ANYTHING HAPPENS I LOVE YOU - Screening in Animation Nation
TO GERARD - Screening in Animation Nation




NOT INCLUDED IN A SHORTS PACKAGE
KICKIN' UP A FUSS: THE CHARLES DANIELS STORY - Screening before JOHN WARE RECLAIMED
LOST KINGS - Screening before BEAST BEAST
TRUE WEST: THE JOHN SCOTT STORY


Back to blog listing