Posted on June 3, 2020
Although the cinema experience is the best place to take in a film, watching films at home isn't so bad either! There are plenty of streaming services available which makes movies and TV shows easy to watch right in your home!

We've asked the CIFF team again to share with us the films and TV shows that are keeping them entertained during isolation. This list includes films that are hidden gems, new indies, past CIFF selections, or perhaps foreign discoveries and shorts.
We also have some great TV show suggestions in this blog if you want to indulge in a new series. Have a look at some of our favourites and add these CIFF staff picks to your list of must-watch titles.

Want to support CIFF and foster the arts? Donate today and support our Generation Next Program!
----------
Shot Caller
Submitted by Content Creator Intern Jordan Brenda
Available on Netflix
SHOT CALLER is a gritty crime drama about a former stock broker turned criminal. It has some great acting and the main character is played by Nikolaj Coster-Waldau (Jaime Lannister from GAME OF THRONES). It tells a sad story about the impact prison can have on an individual and the lengths one will go to protect their family. I was on the edge of my seat the whole time and the ending is quite intense. Definitely worth watching if you enjoy action and crime films!
Schitt's Creek
Submitted by Development Coordinator Lucia Juliao
Available on Netflix and CBC Gem
This hilarious and delightful show is an easy-breezy watch right now. Eugene Levy and Catherine O'Hara are such an amazing pairing and really everyone on the show is pitch perfect.
Babe: pig in the city
Submitted by Programming Administrator Adam Keresztes
Available on Netflix
Who knew this sequel was actually so insane? There are beautiful, emotional, and intense art-house-style scenes, but every actor is a monkey. The set design is wild and the animal puppetry is way ahead of its time. BABE: PIG IN THE CITY walked so MAD MAX: FURY ROAD could run.
dark side of the ring
Submitted by Programming Administrator Adam Keresztes
Available on Crave
An amazing documentary series on some lesser-known stories of professional wrestling. It plays out almost like a true-crime series, so this isn't just for wrestling fans. Bonus points for a lot of local Calgary content (thanks to the Hart family) and that it is created by Canadian filmmaker Jason Eisener (HOBO WITH A SHOTGUN).
12 angry men
Submitted by Development Coordinator Lucia Juliao
Available on Cineplex Store
Now is a perfect time to watch 12 Angry Men if you haven't before (or even if you have). This claustrophobic movie take place almost entirely in 1 room, with 12 strangers trying to come to a singular decision. The way the story evolves and the performances of the actors are riveting.
clue
Submitted by Development Coordinator Lucia Juliao
Available on Prime
This movie is loaded with dry wit, silliness, and many laugh-out-loud moments. The 3 different endings are all included now, but when this was initially released in theatres, you didn't know which ending you'd get. I love that idea and it makes perfect sense for a movie based on a board game!
Freud
Submitted by Director of Development Katarina Galic
Available on Netflix
Pretty handsome Sigmund Freud investigates a murder conspiracy in this dark, gothic and manic series. For a student who, many years ago, worked on the Freud v. Jung comparative study of psychology, I now enjoy every bit of the series. Watch it!
hannah gadsby: douglas
Submitted by Artistic Director Brian Owens
Available on Netflix
Hannah Gadsby's previous special: NANETTE revolutionized what stand-up comedy could be. It was emotional, challenging, controversial and gut-splittingly hilarious. She returns with DOUGLAS (the origins of the name make for a shocking yet true part of the show). DOUGLAS is meta-comedy; it's a one-woman show; it's stand-up; it's art history; it's...well, once again, it's something you've never seen before. She continues to alter the comedic landscape in ways that I find invigorating, refreshing and wonderfully laugh-inducing.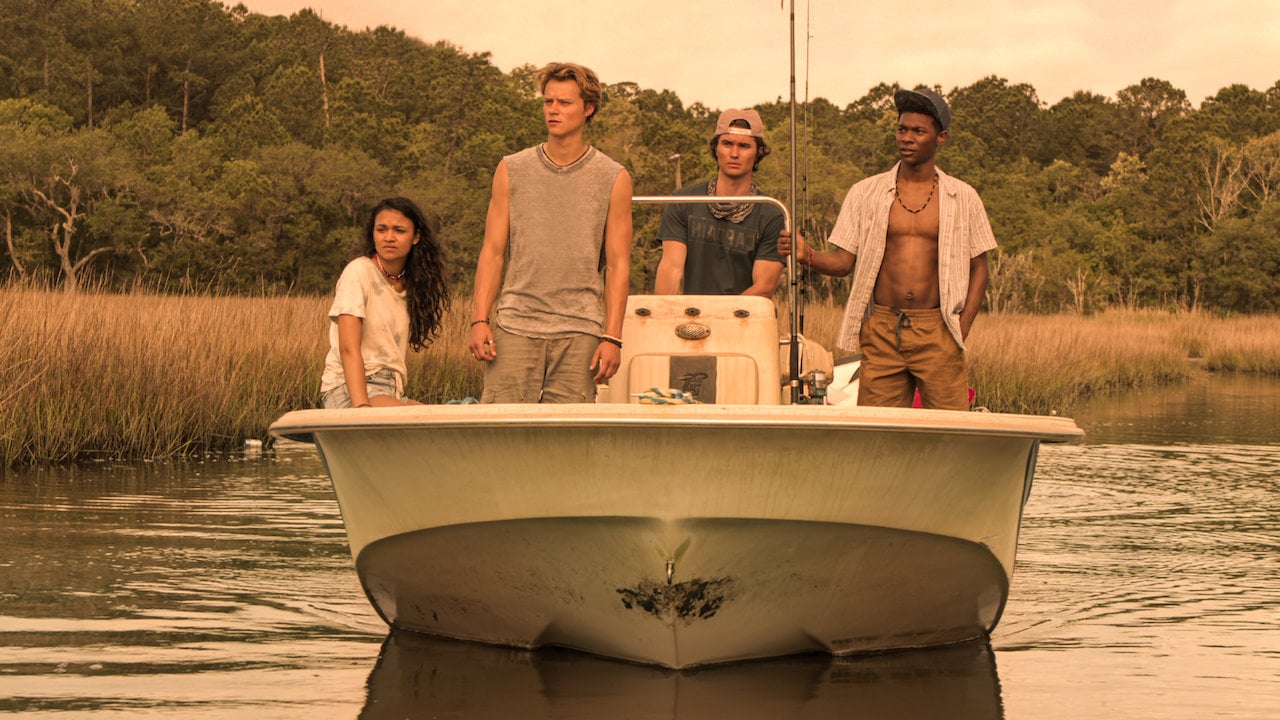 Outer banks
Submitted by Multimedia Producer Intern Robert Lindgren
Available on Netflix
OUTER BANKS is a brand new show that brings you into the lives of two groups on an island. The Pogues and the Kooks or the poor and the rich. As you watch these rivaling clans you meet the main character, John B, and his friends that just hangout all day and surf. At this point, you'll be thinking to yourself "now that's the life!" But things get intense when John B and his friends discover a link between his missing father and a secret treasure that was lost years ago. You won't be able to stop watching this mystery drama.
Back to blog listing