Posted on March 8, 2020
Today is International Women's Day, and we decided to take this opportunity to spotlight some amazing Canadian filmmakers whose work screened at CIFF 2019! The Calgary International Film Festival prides itself on providing a place for both up and coming and veteran female filmmakers to find and expand their audience. In line with our aim to bring gender balance to our lineup, last year's fest featured 46% female filmmakers. Today we celebrate two women whose first feature length projects wowed Calgary audiences and deserve a spot on your list of amazing movie makers to watch!
----------
HEATHER YOUNG
Heather Young is a Halifax-based filmmaker who began her career making short films. In 2016 her short film FISH, about a single mother raising young children and trying to hold on to a relationship with their father was selected for Palm Springs Shortfest, and eventually played on screens around the world. Her next short film, MILK, focused on a woman experiencing anxiety about her unplanned pregnancy while working on a dairy farm.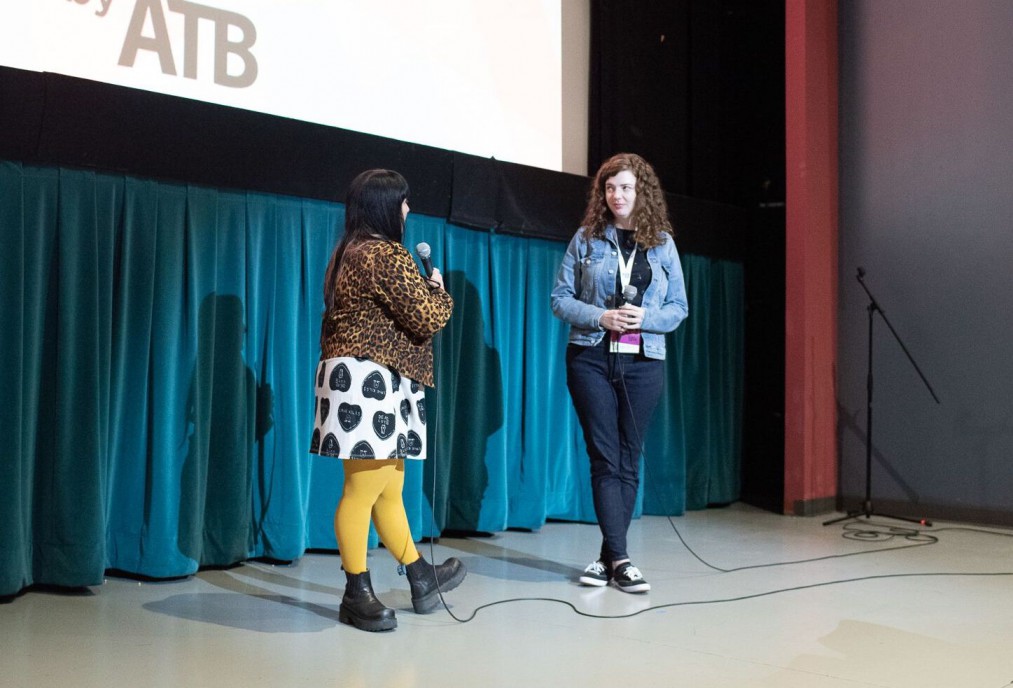 Young's first feature length film, MURMUR, was released in 2019. It premiered at the Toronto International Film Festival, winning the prestigious FIPRESCI Discovery Prize. MURMUR is a docu-fiction hybrid that tells the story of a woman forced to do community service at an animal shelter, who, having alienating all the people in her life, turns to the animals for companionship before developing an animal-hoarding problem. We selected the film for CIFF, and it went on to win the RBC Emerging Artist Award after wowing our jury. We were also lucky enough to have Heather join us in Calgary to participate in a Q&A after the film screening.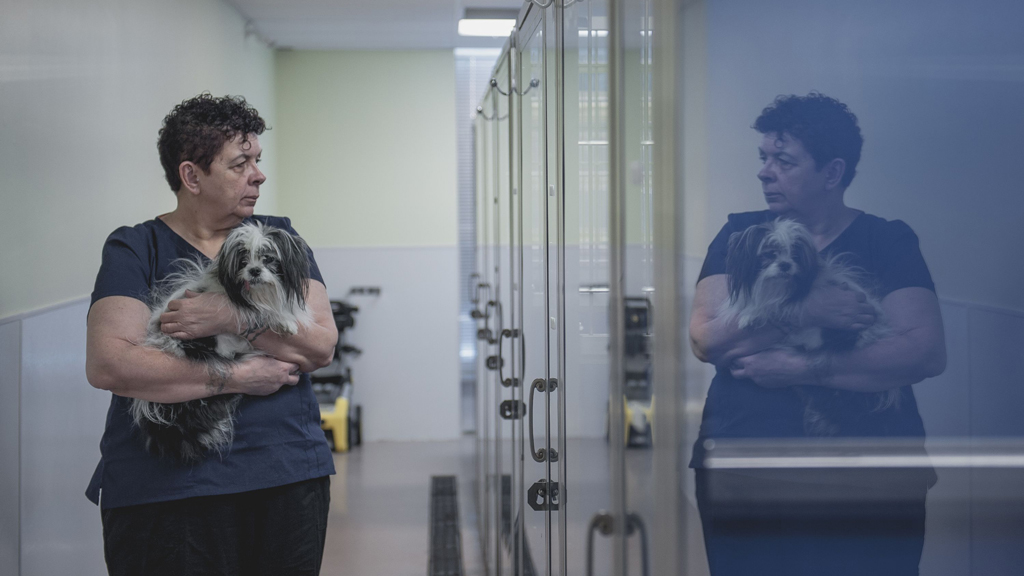 It is clear from the subject matter of the films that she has made so far in her career that Heather Young is dedicated to telling stories about the lesser-told aspects of women's lives. In an interview with womenandhollywood.com, Heather says that she wants audiences to leave the theatre "having been on this emotional journey with an older female character, which is an unusual and underrepresented protagonist in cinema." We thank you for helping bring diverse perspectives to the world of film, Heather!
----------
SEMI CHELLAS
Semi Chellas is a television and film screenwriter who grew up right here in Calgary! She won two Gemini Awards for The Eleventh Hour, co-wrote two episodes of Mad Men and directed four short films, including GREEN DOOR, selected as one of Canada's Top Ten Short Films of 2008 by TIFF. She has also published several short fiction books, and wrote the screenplay for 2018's OPHELIA starring Daisy Ridley.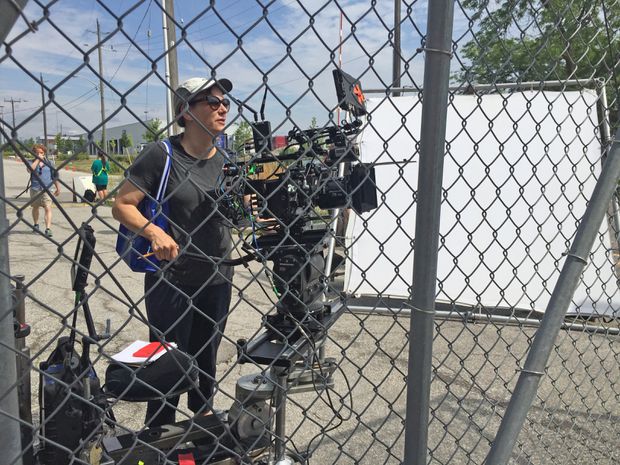 In 2019, she released her first feature length directorial debut, AMERICAN WOMAN, which premiered at Tribeca Film Festival and was a gala presentation at TIFF. Also written and produced by Chellas, it tells the real-life story of kidnapped heiress Patty Hearst and her indoctrination by radical activists. The film highlights a woman from the group of radical anti-war activists largely ignored when discussing the famous events of the 1970s, and her relationship to Patty while in hiding.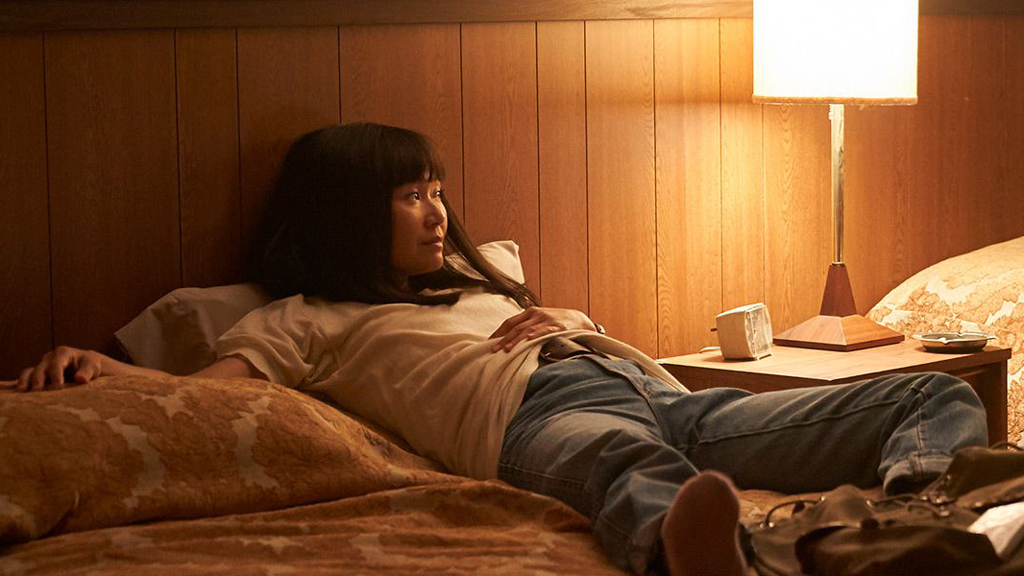 Chellas was named one of the 25 Rising Female Filmmakers To Know in 2019 by Indiewire The film received a Special Jury Prize for Acting at CIFF, and Semi kindly joined us at the festival for an after-screening Q&A. In an interview for The Globe and Mail, Chellas states that she is drawn to stories where people have lost their sense of themselves, and questions of why they believe what they do, and how they change their minds. She believes questions like these create interesting characters, and we agree, and can't wait to see what she does next.
----------
What's next for CIFF? Planning is underway for this year's festival, which will run from September 23rd-October 4th. In the meantime, we have year-round programming, with our monthly series Doc Soup, our brand-new series Global Perspectives and MoS Docs, our Music On Screen Series.
Back to blog listing