Posted on September 29, 2019
It's the last day of the festival, and it's time to crown our last ever Fan Of The Year!
The Fan Of The Year is presented by Delta Airlines, and the winner receives a $1,000 travel voucher from Delta.
Congratulations to Bryce Hollingsworth, CIFF's 2019 Fan Of The Year. Bryce accepted the award at the encore screening of GUEST OF HONOUR on September 29th. He saw 50 movies over 11 days of the festival.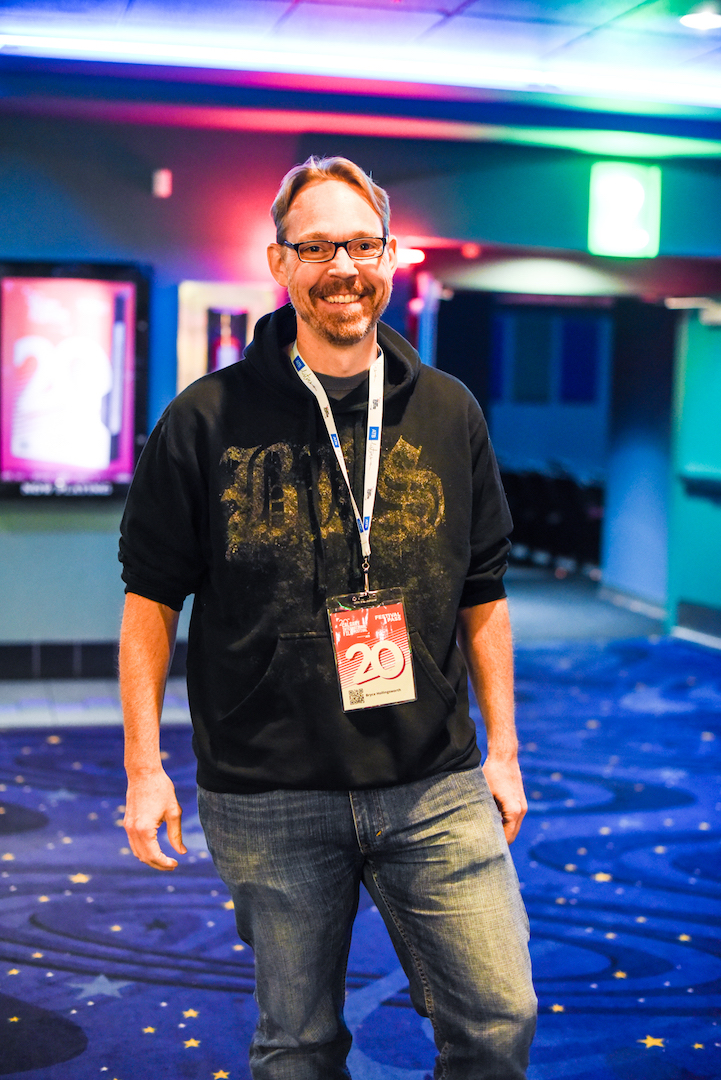 Bryce reported that in his opinion the best films of the festival were VIVARIUM and BELONGING, but for very different reasons, with an honourable mention to GREENER GRASS.
Second runner up Josslyn Latos saw 45 movies, and last year's winner Cliff Lawley is our third runner up at 43 movies seen.
----------
Keep your eyes glued to your email inboxes in the next week; the Fan Vote Favourite Survey and Audience Survey will be going out soon, with a chance to win a ten-pack of tickets to CIFF 2020.
Back to blog listing