Posted on September 22, 2019
Big names don't always go for the big-budget Hollywood films. Whether these actors are branching out or returning to their roots, it's worth catching them in these indie flicks.
------
Elijah Wood, whose name you might recognize from a little thing called THE LORD OF THE RINGS stars in this late show pick about a privileged man-child who arrives at the beautiful and remote coastal cabin of his estranged father, who he hasn't seen in 30 years. Last night was the Alberta Premiere down at the Globe, but there's still chance to catch the encore screening at Eau Claire on Tuesday night (September 24th).
You probably remember Heather Graham's face from such films as BOOGIE NIGHTS, AUSTIN POWERS and THE HANGOVER just to name a very few. In THE REST OF US, she plays a single mom who invites her ex-husband's wife and daughter to live with her after he dies and leaves them destitute. The encore screening of this delicate drama plays at Eau Claire on Thursday night (September 26th).
In 1993 New York City, dysfunctional co-dependent sisters discover that the mother they thought had died when they were young is actually alive and well, and currently starring on a popular daytime soap-opera. Alec Baldwin took a break from satirizing the American President on SNL to co-star in this quirky comedy, alongside Mandy Patinkin, speaker of the immortal lines "You killed my father, prepare to die," in THE PRINCESS BRIDE. See this hilarious and surreal film as a Thursday night (September 26th) pick-me-up, or at its encore screening on Sunday afternoon (September 29th).
Sterling K. Brown from TV's THIS IS US and BLACK PANTHER stars alongside LUCAS HEDGES from MANCHESTER BY THE SEA in this story of couples navigating the emotional minefield of growing up and falling in love in this incredibly relatable and thoughtful family drama. This last entrant to CIFF has one screening only, at 7:00 PM on September 26 at Eau Claire.
Jesse Eisenberg from THE SOCIAL NETWORK and ZOMBIELAND stars in this Irish-coproduction alongside Imogen Poots as a couple in search of the perfect starter home who visit a new housing development only to and find themselves trapped in an eerie suburban labyrinth. This creepy thriller will have its Alberta Premiere at the Globe on Tuesday night (September 24th), and an encore at the Globe Friday night (September 27th) and another at Eau Claire Saturday morning (September 28th).
YouTube
Viola Davis (THE HELP, HOW TO GET AWAY WITH MURDER), Alison Janney (THE WEST WING, I, TONYA), and Mckenna Grace (FULLER HOUSE) star in this heartwarming, powerful comedy taking place in rural 1977 Georgia, where a misfit girl dreams of life in outer space. When a national competition offers her a chance at her dream, to be recorded on NASA's Golden Record, she recruits a makeshift troop of Birdie Scouts, forging friendships that last a lifetime and beyond. On for one screening only at the Globe at 7:15 PM on September 29th.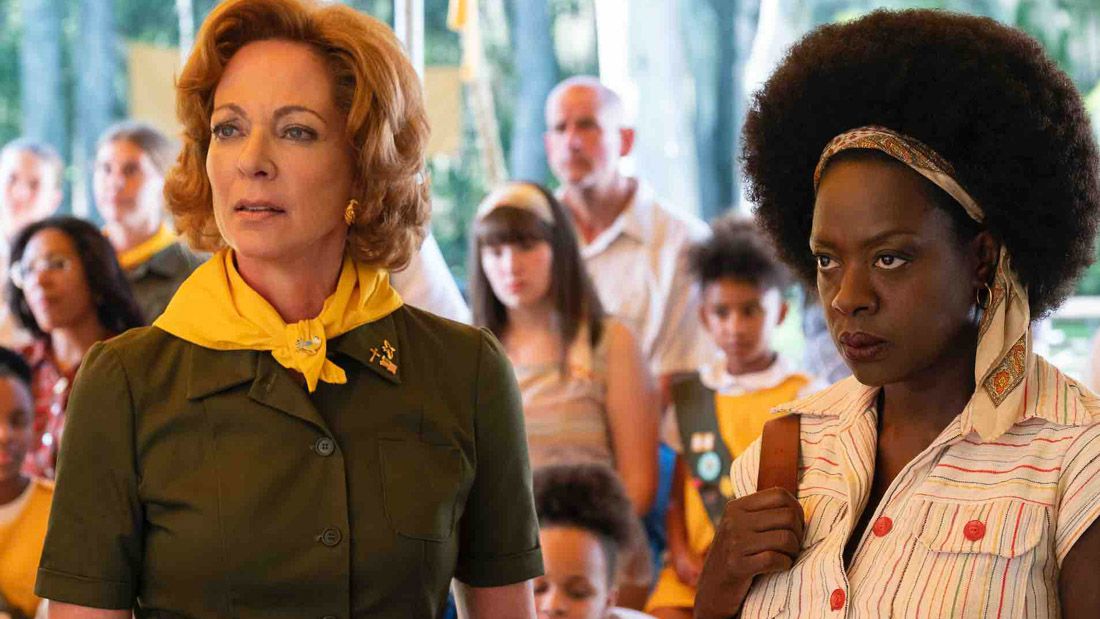 There's too many big names to count in this one of our two Closing Gala picks, from the director of HUSTLE & FLOW and the writers of THE PEOPLE VS. LARRY FLYNT. Eddie Murphy stars as floundering comedian Rudy Ray Moore who has an epiphany that turns him into a word-of-mouth sensation: step onstage as someone else. Borrowing from the street mythology of 1970s Los Angeles, Moore assumes the persona of Dolemite, a pimp with a cane and an arsenal of obscene fables. Keegan Michael Key, Wesley Snipes, Mike Epps, Craig Robinson, Tituss Burgess, Chris Rock and Snoop Dogg all make appearances in what promises to be one of the most entertaining biopics in ages.

Back to blog listing