Posted on September 4, 2019
In recent years the buzz from the world-renowned Toronto International Film Festival (TIFF) has gotten so loud we can hear it as far as the prairies. Since their dates fall just before ours, we often have plenty of films that make their way across the country in the intervening days. Here's a sample of some of the most interesting, engaging, beautifully shot, and just plain inspiring entries that are common to both festivals this month.
Ladj Ly's scalding drama is a modern take on the classic tale of police corruption and its victims. Inspired by the 2005 riots that took place in Montfermeil - the same neighbourhood from Victor Hugo's classic - Ladj Ly's debut feature follows Stéphane, a newly-arrived member of the Anti-Crime Brigade who police the area. Previously a documentarian, Ladj Ly brings that realism into his debut narrative feature which was invited into the main competition at this past May's Cannes Film Festival. The film's full-boil final sequence will sear its way into your memory.
A quick, lean and intimate character study, ANNE AT 13,000 FT presents a moving portrait of a young woman who may be losing her grasp on reality. Deragh Campbell delivers a knockout performance in Kazik Radwanski's ANNE AT 13,000 FT.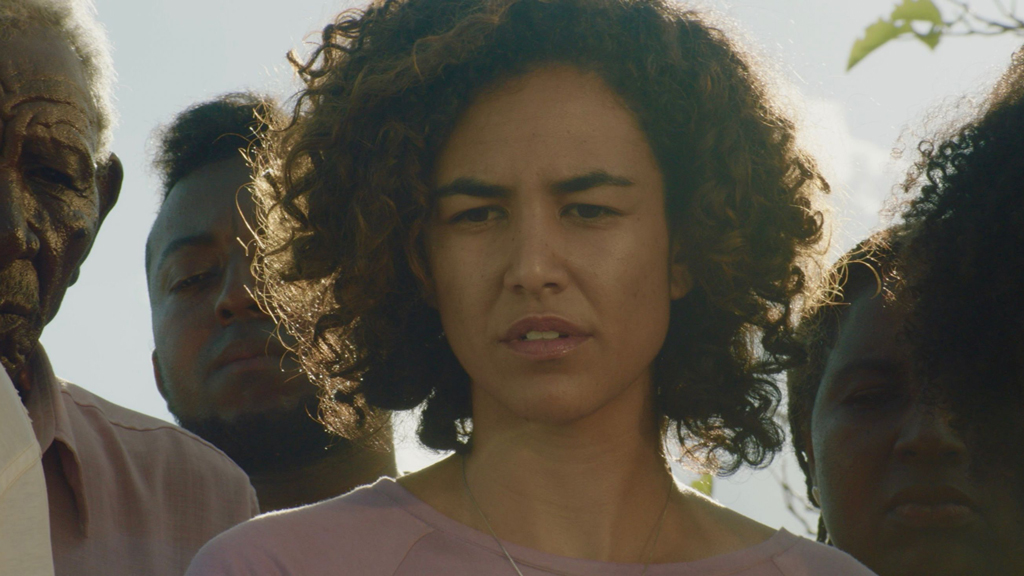 A scrumptious cocktail of an end of the world battle dipped in blood soaked Spaghetti Westerns and garnished with political and sci-fi elements. Winner of a Jury Prize at Cannes, BACURAU is a smart multi-layered political allegory that is dressed in an exciting range of genres with references to Sergio Leone and John Carpenter's films.
An infectious zombie outbreak begins to sweep the world but the indigenous inhabitants of a Mi'gmaq reserve are strangely immune. BLOOD QUANTUM is sure to be a late-night cult hit and is the follow-up feature by writer/director Jeff Barnaby whose previous film RHYMES FOR YOUNG GHOULS screened at CIFF in 2013.
A young woman returns to her hometown of Niagara Falls and begins investigating a traumatic kidnapping she witnessed as a small child. CIFF alumni Albert Shin (IN HER PLACE) writes and directs a taut, conspiracy-theory laden Canadian psychological thriller starring Tuppence Middleton (SENSE8, BLACK MIRROR) and CIFF alumni Canadian directorial legend David Cronenberg (MAPS TO THE STARS).
A hard-up delivery driver and his wife struggle to get by in modern-day England in Ken Loach's follow-up to his Cannes winner I, DANIEL BLAKE. Ken Loach has made his cinematic mark telling the stories of England's working classes since his 1967 debut film POOR COW. He is deservedly one of the very few filmmakers who have won the Palme D'Or two times for THE WIND THAT SHAKES THE BARLEY and I, DANIEL BLAKE. SORRY WE MISSED YOU continues that great social realist tradition and is the type of film that will stick with you long after the screen has gone dark.
Isabelle Huppert leads an all-star cast in American filmmaker Ira Sachs' first film to be invited into the main competition at Cannes Film Festival. Ira Sachs (KEEP THE LIGHT ON, LOVE IS STRANGE, LITTLE MEN) makes sure that this rumination on life, love and relationships is firmly centered around Huppert's delightfully subtle and witty performance. The supporting cast - Marisa Tomei, Greg Kinnear, Brendan Gleeson and Jérémie Renier, flit in and out like satellites in her gravity.
Below is the full list of TIFF selections screening this year at CIFF:
Back to blog listing