Posted on June 26, 2019
We sat down with Features Programmer – Series Lead on World Cinema Sachin Gandhi to bring us his list of the top 20 films that have screened at CIFF in celebration of our upcoming 20th-anniversary festival. Scroll on to read, compare with your favourites, and get excited about what might screen at this year's first ever retrospective film series. Buy your Early Bird Passes and Bundles now and beat the rush!
__________
Selecting a top 20 from the thousands of films that have shown at the Calgary International Film Festival from 2000-2018 is not an easy task. In order to make the task slightly easier to manage, I have only considered contemporary feature titles and not included restored classics or retrospective screenings shown at the festival.

1. CERTIFIED COPY directed by ABBAS KIAROSTAMI (France/Italy/Belgium/Iran)

CERTIFIED COPY was the second Kiarostami film shown at the festival (in 2010) after TEN showed in 2003. However, CERTIFIED COPY marked a vital shift in his directorial career as it was the first time he shot a film outside of his native Iran. Featuring a radiant Juliette Binoche, the film shot in Italy was a breath of fresh air and showed how a master director could reinvent himself. CERTIFIED COPY was the first in a planned series of films Kiarostami was going to make outside of Iran. LIKE SOMEONE IN LOVE shot in Japan came out in 2012. Sadly, the next film in this series never arrived as the director passed away in 2016.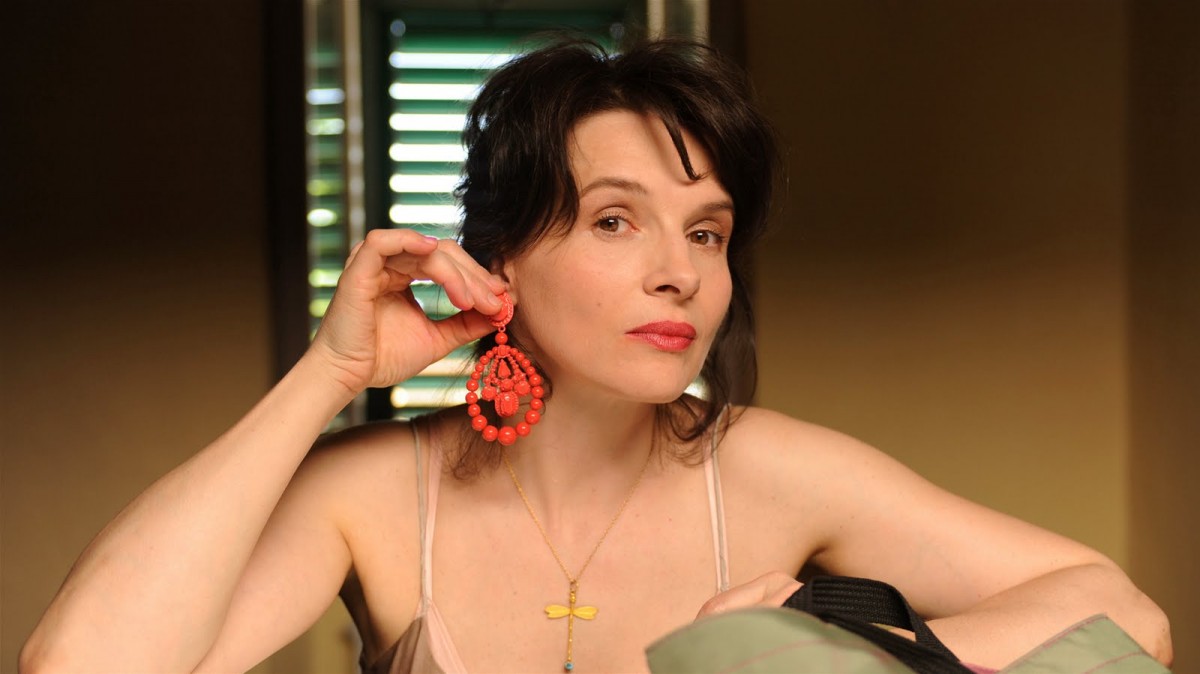 2. THE GLEANERS & I directed by Agnès Varda (France)

Cinema lost a leading voice recently when Agnès Varda passed away on March 29 at the age of 90. She was a pioneer of the French New Wave, the "mother or grandmother" of the movement, and directed her first feature in 1955 (LA POINTE COURTE). She experienced first-hand the evolution of cinema and moved from shooting on film to digital. For filming THE GLEANERS AND I, she used her first digital camera and that opened a new world of possibilities for her. The end result is an essential philosophical documentary that offers a heartwarming and meditative commentary on our world today.

The film showed at the 2001 Calgary International Film Festival.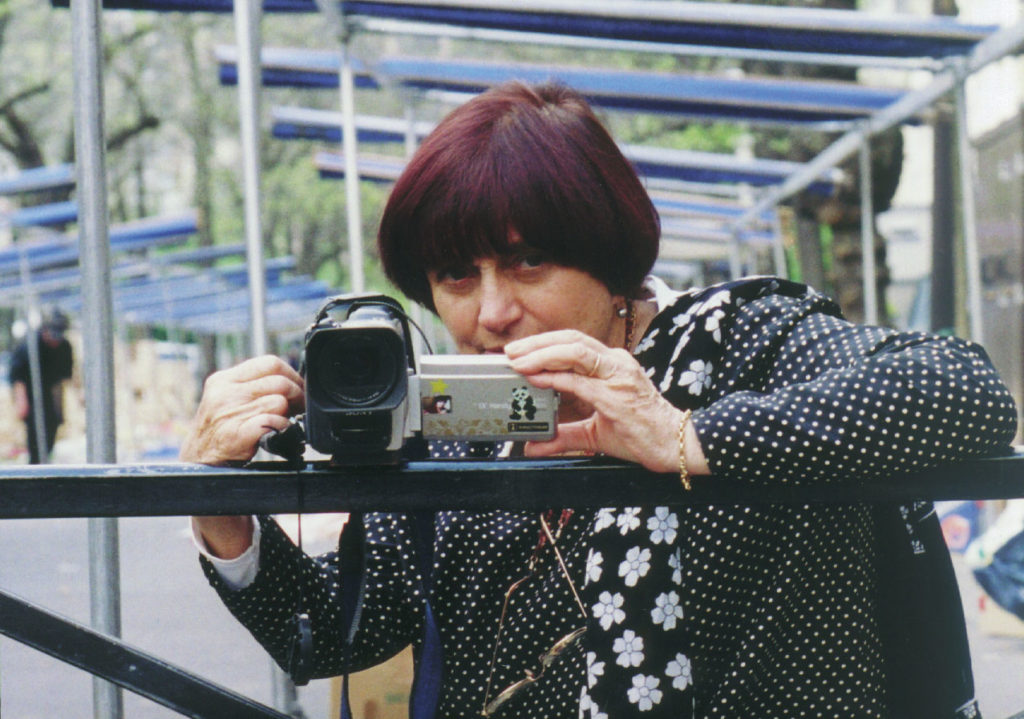 3. VOLVER and BAD EDUCATION directed by Pedro Almodóvar (Spain)

Pedro Almodóvar has had 5 films at the festival and all could have easily made this list. In the end, it was tough to separate VOLVER (one of the closing films at the 2006 Wrap Gala) and BAD EDUCATION (Calgary Film 2004) because each of them are brilliant in their own way. Yet, put both of these films together and you get a sense of the themes and styles often found in Almodóvar's films which are a seductive mix of Hitchcockian suspense and mystery powered by incredible acting. Penélope Cruz steals the show in VOLVER while Gael García Bernal puts in a jaw-dropping performance in BAD EDUCATION. Vintage cinema!

Note: the other Almodóvar films at the festival have been BROKEN EMBRACES (2009), THE SKIN I LIVE IN (2011) and JULIETA (2016).



4. HOLY MOTORS directed by Leos Carax (France/Germany)

Sometimes a film comes along that jolts one's senses. Watching Leos Carax's HOLY MOTORS at the 2012 Calgary International Film Festival was such an experience. The film is a dizzying wild ride through multiple genres. Over the course of almost two hours, Carax creatively captures the essence of cinema from the silent era to contemporary times while paying homage to key genres throughout.

5. 2046 directed by Wong Kar-wai (Hong Kong co-production)

So far, 2046 is the only Wong Kar-wai film to have played at the film festival. The film showed at the 2005 edition and was the eagerly anticipated follow-up to the seductive IN THE MOOD FOR LOVE (2000). Like his earlier films, 2046 is a feast for the senses.
6. CACHE/HIDDEN directed by Michael Haneke (France/Austria co-production)

Haneke was always known to shock his audience and CACHE is no exception. The topic in the film was urgently relevant back when the film came out but has taken on a greater meaning given the shifting political landscape in France.

7. 4 MONTHS 3 WEEKS 2 DAYS directed by Cristian Mungiu (Romania/Belgium)

Cristian Mungiu's 4 MONTHS 3 WEEKS 2 DAYS won the Palme d'Or at the 2007 Cannes Film Festival and justified the buzz around Romanian films that started with THE DEATH OF MR. LAZARESCU at Cannes 2005. The screening of 4 MONTHS 3 WEEKS 2 DAYS at the Globe at the 2007 Calgary Film festival helped introduce local audience to what is now known as the Romanian New Wave.

8. L'ENFANT/THE CHILD directed by Jean-Pierre and Luc Dardenne (Belgium/France)

The Dardenne brothers have redefined cinema with their verité style and have inspired a host of filmmakers. Each of their films is an immersive experience. The Palme d'Or winning L'ENFANT, shown at the 2005 festival, is no exception. THE SON, shown in 2003, is the other film from the brothers at the festival.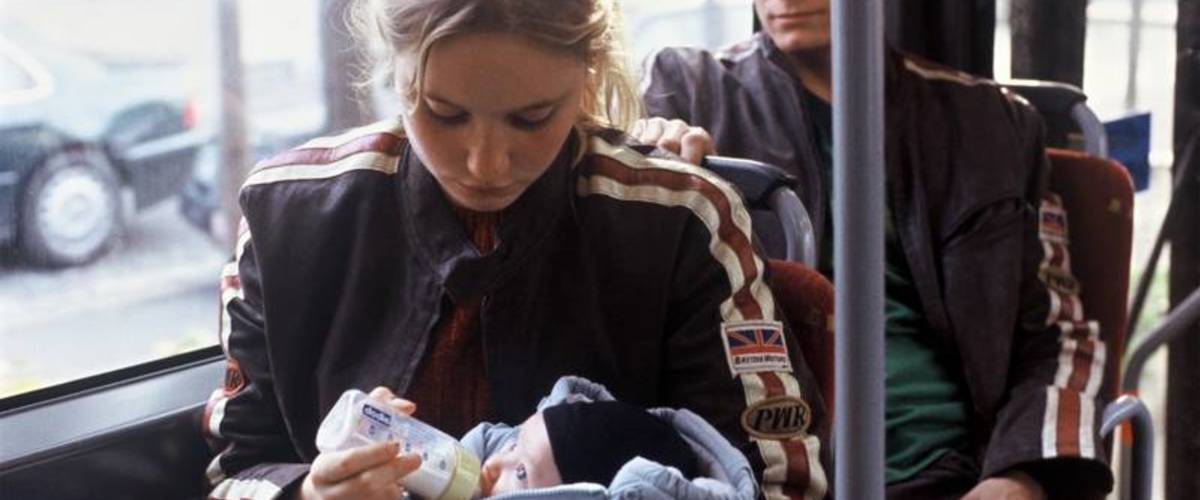 9. UNCLE BOONMEE WHO CAN RECALL HIS PAST LIVES directed by Apichatpong Weerasethakul (Thailand co-production)

Apichatpong 'Joe' Weerasethakul was already established as one of the best directors in the world when his UNCLE BOONMEE competed at Cannes 2010. His films were critical favourites and he had twice won at Cannes with BLISSFULLY YOURS (Un Certain Regard, 2002) and TROPICAL MALADY (Jury Prize 2004). There was anticipation among film fans for UNCLE BOONMEE and shortly after the first press screening at Cannes ended, Twitter started buzzing with high praise from critics with ratings of 10/10, 9/10. Then a few days later, the unexpected happened. The competition jury led by Tim Burton awarded UNCLE BOONMEE the Palme d'Or. The top Cannes prize also ensured that it was a full screening at Eau Claire Cinema 5 at the 2010 Calgary International Film Festival.

It was the first Apichatpong film that I had seen in a cinema and the decision to pick the right spot to sit in was agonizing but I need not have worried. Joe's mastery was such that it was easy to get lost in his world where only he can blend dreams, spirits, reality, past and future in a single flowing work. Plus, there were some images that stayed long in the memory. Red Eyes. Spirits at dinner table. And that catfish.

10. LIKE FATHER, LIKE SON directed by Hirokazu Kore-eda (Japan)

Hirokazu Kore-eda is a top director and his films have always been loved by Calgary audience as evident by the high ratings his films get in the audience votes. 5 of his films have shown at the festival starting with AFTERLIFE in the first ever Calgary International Film Festival in 2000 to the Palme d'Or winning film SHOPLIFTERS at the 2018 festival. The remaining films were I WISH (2012), LIKE FATHER, LIKE SON (2013), OUR LITTLE SISTERS (2016). All of these films could have easily been in this list but I opted for LIKE FATHER, LIKE SON because it represented a change in his filmmaking.

Kore-eda's films often focused on families and children but after he became a father himself, his attention to detail and the family dynamics got even more refined. This change in filmmaking was first seen with LIKE FATHER, LIKE SON which tenderly showed the two-way relationship that exists between parents and their young children. The film showed that both kids and parents change by their interaction with each other. Personally, watching LIKE FATHER, LIKE SON was one of the most emotionally devastating experiences I have had when watching a film. After the film, I skipped all my remaining screenings at the film festival and headed home to spend time with my kids. The thought of being away from them was too much to bear. No other director or film has had such an impact on me.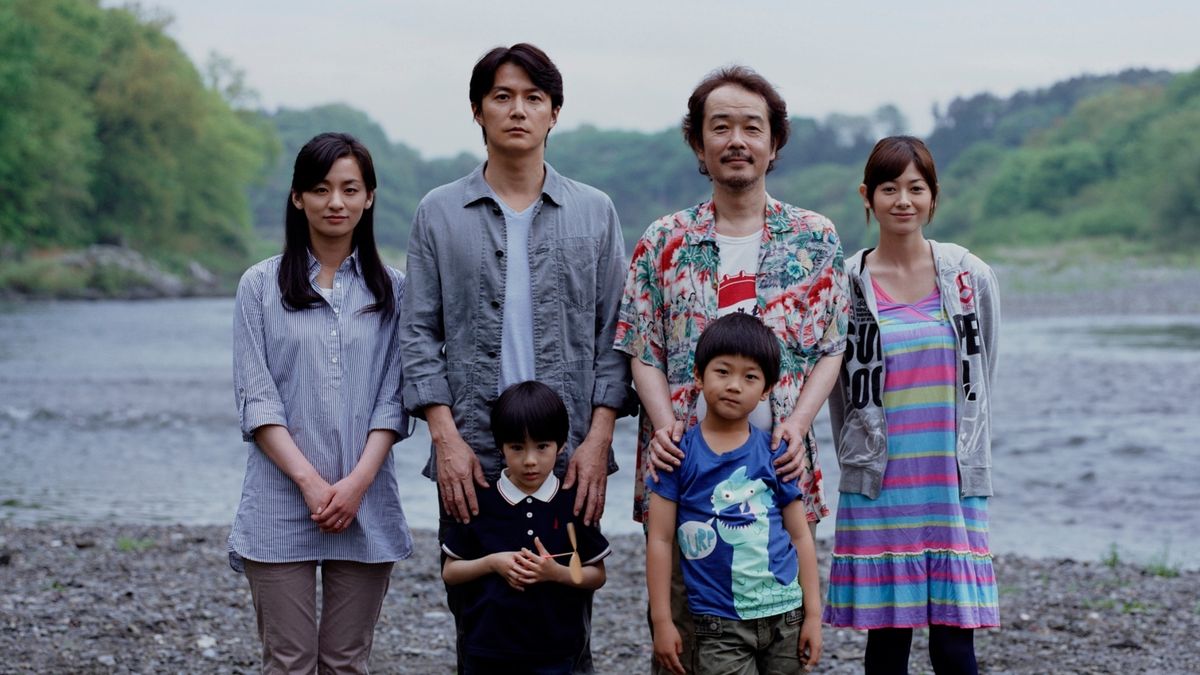 11. DISTANT directed by Nuri Bilge Ceylan (Turkey)

Four of Turkish master Nuri Bilge Ceylan's films have shown at the Calgary International Film Festival starting with DISTANT in 2003, THREE MONKEYS (2008), WINTER SLEEP (2014) and THE WILD PEAR TREE in 2018. WINTER SLEEP won him the Palme d'Or but it was DISTANT that first got him wider recognition. The beautiful visual language that Ceylan showed in DISTANT has been evolving with each successive film.

12. ASH IS PUREST WHITE Jia Zhang-ke (China/France/Japan)

ASH IS THE PUREST WHITE showed at the 2018 Calgary International Film Festival and is the 4th of Jia Zhang-ke's films to show at the festival with the other 3 being THE WORLD (2005), USELESS (2008) and MOUNTAINS MAY DEPART (2015). ASH IS PUREST WHITE stands brilliantly on its own but builds on themes and references from his last few films. In that regard, the film feels like a cumulation of his illustrious cinematic career.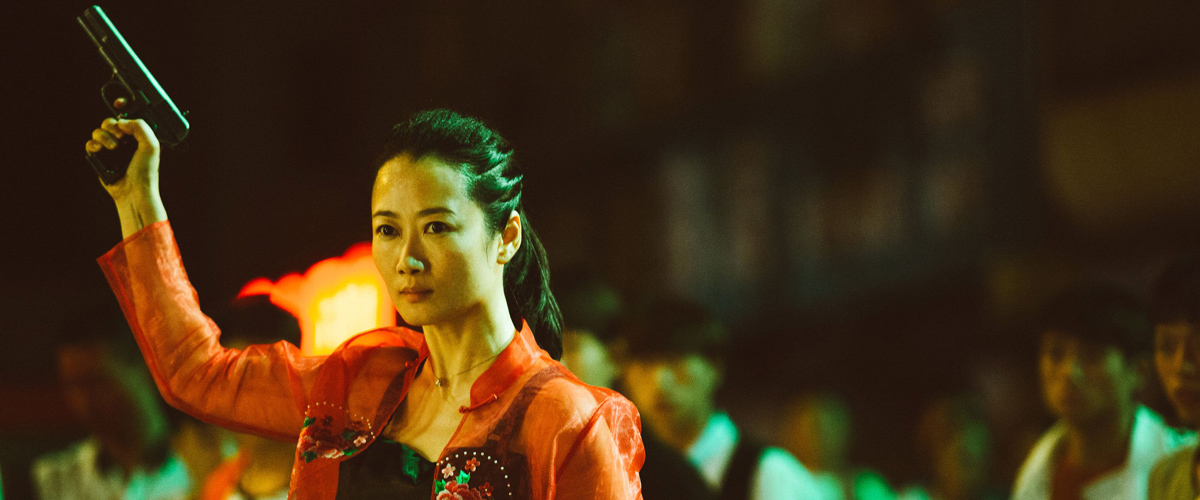 13. A SEPARATION directed by Asghar Farhadi (Iran/France)

A SEPARATION was Farhadi's 5th feature and he had already won awards for his previous features but this was the film that catapulted him into the spotlight. A SEPARATION dominated the Berlin Film Festival in 2011 where it won the top prize and both acting categories. This was also one of the fastest films to ever sell out at the 2011 Calgary International Film Festival. The film continued to win awards on the film festival circuit and its amazing year was concluded when it won the Academy Award for the Best Foreign Film in 2012.

14. DOSAR / THE COMPANION directed by Rituparno Ghosh (India)

The Calgary International Film Festival had the international premiere for Rituparno Ghosh's masterful DOSAR in 2006. It was his second film to show at the festival after CHOKHER BALI showed in 2004. DOSAR is one of the finest films directed by the late Rituparno Ghosh and manages to perfectly capture the intricacies of marital life and features a career-defining performance by Konkana Sen Sharma.

15. TAXI directed by Jafar Panahi (Iran)

Jafar Panahi was banned from making films in 2010 and not allowed to leave Iran. It felt like the world would lose a vital voice in cinema. Despite the hurdles, Panahi showed that a true artist can still find a way to express themselves even if they are pushed into a corner. TAXI was the third film he made after the ban, following THIS IS NOT A FILM and CLOSED CURTAIN. In the previous two films, Panahi was confined to his apartment and a house respectively but in TAXI he drives around the street of Tehran in a taxi. The end result is a wonderful film that serves as a medium to bring forth relevant discussions about society, freedom, censorship, public vs private space and even film distribution. Everything is presented with plenty of humour, some melodrama yet bathed in reality.

TAXI won the top prize at the 2015 Berlin Film Festival and showed at the 2015 Calgary International Film Festival. Panahi's subsequent film 3 FACES showed at the 2018 Calgary festival.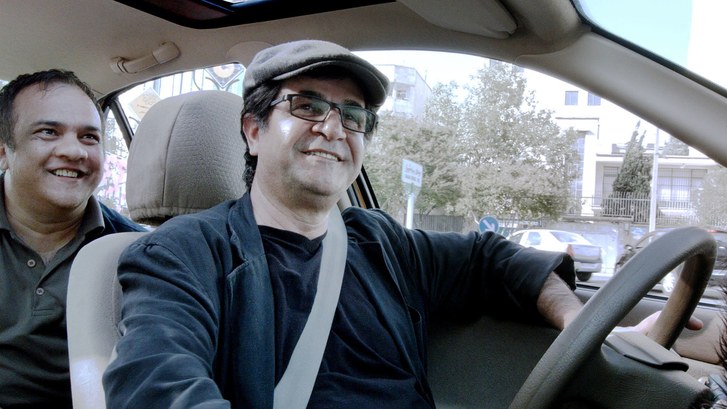 16. EVERYONE ELSE directed by Maren Ade (Germany)

Maren Ade's EVERYONE ELSE is an insightful look at how professional competition can put an already fragile relationship under more stress. Ade skillfully uses the body language of the actors to depict the inferno of emotions that is on the verge of exploding at any moment. The end result is a fiery film packed with raw emotions and brutal honesty.

EVERYONE ELSE showed at the 2009 Calgary International Film Festival in the Mavericks competition and Maren Ade was present at the festival. Ade's third film TONI ERDMANN was shown at the 2016 Calgary International Film Festival.

17. THE WORLD BEFORE HER directed by Nisha Pahuja (Canada)

Nisha Pahuja's first documentary feature BOLLYWOOD BOUND (played at the 2001 Calgary International Film Festival) was a lovely film that announced her talent. THE WORLD BEFORE HER reaffirms that. The film, shown at the 2012 festival, is a balanced examination of two different camps of thought in India: beauty pageants and fundamentalism. The two different camps contain the essence of issues that are both dividing and driving India. On one hand, western capitalist ideas are flowing through India while on the other hand, traditional religious and cultural values are trying to block the western tide. Nisha Pahuja examines these issues with an objective eye and treats her subjects respectfully thereby allowing them space to bare their souls.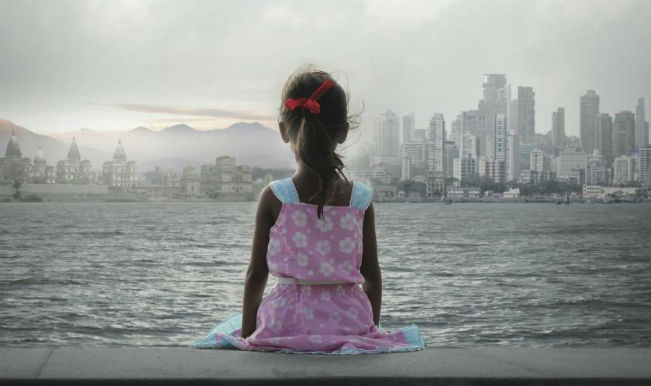 18. THE NOTHING FACTORY directed by Pedro Pinho (Portugal)

THE NOTHING FACTORY is a genre-bending film that uses an individual factory to highlight the financial crisis across Europe. The film starts off as a comedy, transforms into a documentary and ends as a musical. The middle documentary portion is essential and brimming with ideas. The film poses many questions about the meaning of relevant work in our lives, what happens to workers when a factory closes, how workers are trained when an industry they work in is no longer viable. The questions the film asks are ones that are impacting every part of the world and are clearly influencing the political spectrum across Europe and North America.

19. SYMPATHY FOR MR. VENGEANCE directed by Park Chan-wook (South Korea)

The midnight screening of SYMPATHY FOR MR. VENGEANCE at the Globe at the 2003 Calgary International Film Festival was a startling experience. It was the first Korean film I had seen and that led to an exciting few years of discovering and seeing as many Korean films as possible. Park Chan-wook and Korean Cinema have gone from strength to strength over the last two decades and have a much larger following than back in 2003.

THE HANDMAIDEN, shown at the 2016 festival, is the other Park Chan-wook film to have played at the festival.

20. DONNIE DARKO directed by Richard Kelly (USA)

DONNIE DARKO was released in 2001 but it never got a proper theatrical release. Instead, word of mouth ensured that it developed a cult following and became a must-see film. It was exciting to finally experience the brilliance of DONNIE DARKO in a cinema at the 2004 Calgary International Film Festival!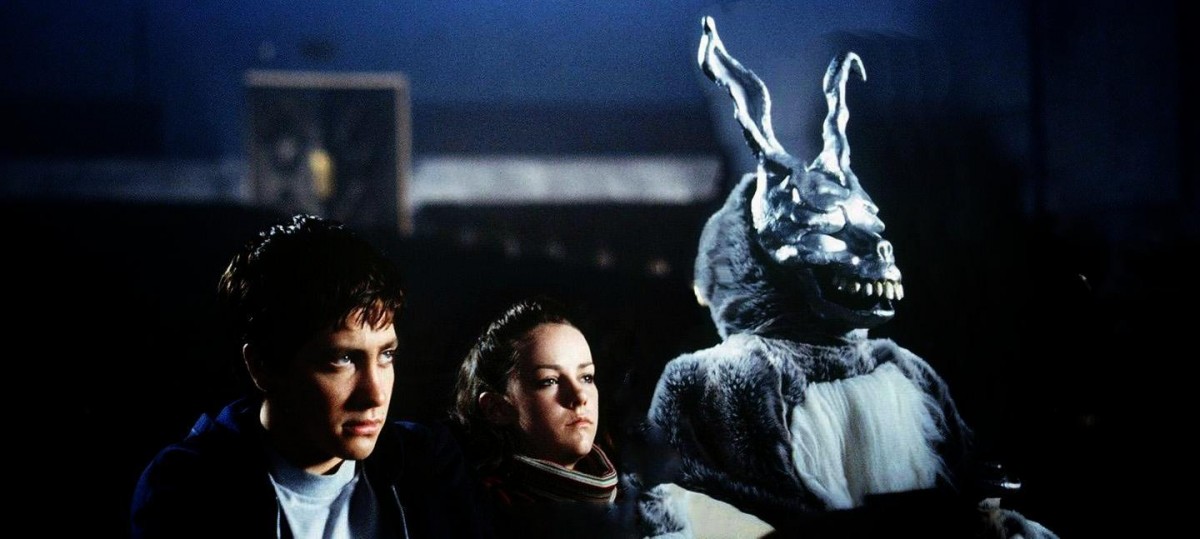 _________
Despite our 20-film limit on this blog, Sachin couldn't help but delivering another 21 memorable screenings in alphabetical order:

AND NOW…LADIES AND GENTLEMEN… directed by Claude Lelouch (France/UK), shown at the 2003 festival

I went to see this film at the 2003 Calgary International Film Festival based on Claude Lelouch's directorial credits and the presence of Jeremy Irons. However, the reason I ended up loving the film was due to Patricia Kaas, both for her soulful vocals and her arresting screen presence. I hadn't heard any songs by Kaas before I saw the film but I bought the soundtrack for the movie after the screening. It still remains one of my favourite movie soundtracks. On a cold snowy day, I put the soundtrack on and Kaas' voice transports me back to the warm Moroccan landscape where this film's action took place.

AUDITION directed by Takashi Miike (Japan), shown at the 2001 festival

The film screening made for a shocking experience especially since I saw the film without reading anything about the story. For good or bad, there are images that still continue to linger in my memory and refuse to leave.

THE BARBARIAN INVASIONS directed by Denys Arcand (Canada/France), shown at the 2003 festival

An intelligent breathtaking film that packs in a lot of emotions. The film premiered at the 2003 Cannes film festival where it won Best Screenplay and Best Actress before going on to win the Oscar for Best Foreign film at the 2004 Academy Awards. So far, it is the only Canadian film to have won a Foreign Film Oscar.

BE CALM AND COUNT TO SEVEN directed by Ramtin Lavafipour (Iran), shown at the 2009 festival

This stunning debut film took my breath away with its poetic beauty. Shot on Qeshm Island south of Iran, in the Persian gulf, the film is unlike any other Iranian film that I have seen and exudes life in every frame. This film competed in the 2009 Mavericks competition and the director was present in Calgary.

EL VIOLIN directed by Francisco Vargas (Mexico), shown at the 2006 festival

EL VIOLIN depicts how the seeds of revolution are laid and passed on through generations. Shot in gorgeous black and white, the setting and events of this Mexican film could easily apply to any Latin American country where a military dictatorship crushes voices of dissent among the people by usage of rape, torture and violence.

EXILES directed by Tony Gatlif (France/Japan), shown at the 2004 festival

A mesmerizing film that follows two characters on their life changing journey from Paris to Algeria as they seek to find their roots. The film is shot with such purity and love that it justifies the best director award that Gatlif won at Cannes 2004.

GUY AND MADELINE ON A PARK BENCH directed by Damien Chazelle (USA), shown at the 2009 festival

Long before FIRST MAN and LA LA LAND, Damien Chazelle made his feature film debut with GUY AND MADELINE ON A PARK BENCH. Chazelle was at the 2009 Calgary International Film Festival as his film competed in the Mavericks competition. His debut feature is a lovely black and white jazzy film that is a breath of fresh air and has shades of John Cassavetes' cinema.

INCENDIES directed by Denis Villeneuve (Canada/France), shown at the 2010 festival

An emotionally devastating film that established the brilliance of Denis Villeneuve. I saw it in a packed Eau Claire Cinema 5 and the gasps in the audience were audible when everyone unraveled the mystery.

KHOSLA KA GHOSLA directed by Dibakar Banerjee (India), shown at the 2006 festival

Dibakar Banerjee is one of India's best known directors today but he was an unknown when his first feature premiered at the 2006 Calgary International Film Festival. KHOSLA is a lively smart comedy that was the first in a new wave of Indian films which used urban and rural settings to depict honest everyday stories and characters.

KONTROLL directed by Nimród Antal (Hungary), shown at the 2004 festival

Before he directed movies in Hollywood, Nimród Antal made his feature film debut with KONTROLL, a wild film that follows the lives of the Budapest underground subway metro staff on their daily routines. The humorous first half looks at the insanity, the male power games, the inner turmoils, and hilarious passengers but the second half shifts gears and explores the shades of darkness lurking beneath the surface.

LONG DAY'S JOURNEY INTO NIGHT directed by Bi Gan (China), shown at the 2018 festival

Bi Gan's sumptuous film provides an emotional ride across space and time by mixing past, present and dreams. The transition from 2D to 3D half-way through the film made for a unique experience as the cinema was filled with noise of audience tearing wrappers to put their 3D glasses on.

THE MOTORCYCLE DIARIES directed by Walter Salles (Argentina/Brazil co-production), shown at the 2004 festival

The long line-up at the Uptown theatre made me worried that I wouldn't get in to see the film but luckily I managed to get one of the last remaining seats near the front. Seeing this beautiful road journey film on a large screen remains one of my cherished memories at the film festival.

POLICE, ADJECTIVE directed by Corneliu Porumboiu (Romania), shown at the 2009 festival

A shining example of the Romanian New Wave, the film depicts a bureaucratic circle of paperwork hell. The serious conversations about the meaning of words and proper usage of grammar may be agonizing for the characters (and the people forced to live that reality) but Porumboiu's style ensures plenty of humour.

PRIMER directed by Shane Carruth (USA), shown at the 2004 festival

Made with a budget of just $7000, the film bursts with creativity as it depicts four young engineers working in a garage (outside of their regular 50 hour a week jobs) to come up with the next big thing. What the big thing is supposed to be, none of them knows; they just go with the flow until two of the men find a way to create their own time machine.

THE ROBBER directed by Benjamin Heisenberg (Austria/Germany), shown at the 2010 festival

The two highs of running and robbing give Johann's life meaning and as a result, the entire film is defined by fast movement, shown by Johann's marathon runs or his perfectly timed car getaways. The end result is a highly entertaining intelligent film.

SAW directed by James Wan (USA), shown at the 2004 festival

Before the never ending sequels, there was the original SAW. The buzz that followed its Sundance premiere ensured it was a packed midnight screening at the Plaza.

SONGS FROM THE SECOND FLOOR directed by Roy Andersson (Sweden co-production), shown at the 2001 festival

Swedish director Roy Andersson has carved a vital place in cinema with his absurd comedic style about the state of human existence. Evoking Samuel Beckett's play "Waiting for Godot", SONGS FROM THE SECOND FLOOR shows characters that are always in motion looking for happiness.

THE SMALLS: FOREVER IS A LONG TIME directed by Trevor Smith (Canada), closing gala film at the 2015 festival

This film throws out the rule book when it comes to music documentaries and rewrites the script. Even though the film is about The Smalls, its smart editing and overall framework gets to the essence of why people fall for a certain band and why a piece of music resonates with some individuals more than others. Werner Herzog has mentioned how he loves letting the camera run a little bit longer after a scene is over in order to capture a magical moment. Such a magical moment takes place in THE SMALLS as well, where the camera stays a little bit longer at one of the band's concerts. This magical scene depicts the trance like impact music has on people and why people pour their heart out when listening to their favourite band. The entire film is also enhanced by some beautiful contemplative shots which allow us to get a sense of the wider universe around a musical band and how ordinary objects and venues spring to life when musical notes fill the air.

TRANSIT directed by Christian Petzold (Germany/France), shown at the 2018 festival

Christian Petzold's masterful adaption of Anna Seghers' 1942 book is a cinematic treat that shows how history repeats in cycles.

VALHALLA RISING directed by Nicolas Winding Refn (Denmark/UK), shown at the 2010 festival

Nicolas Winding Refn was already an established director due to the PUSHER trilogy and BRONSON. However, that wasn't enough to prepare me for the savage bloody rawness of VALHALLA RISING.

WAYDOWNTOWN directed by Gary Burns (Canada), shown at the 2000 festival

The Calgary International Film Festival has shown films from all corners of the globe but the distance of WAYDOWNTOWN was as local as it got. WAYDOWNTOWN is set in downtown Calgary office towers and the +15, just a few blocks from where the film was shown at the first ever edition of the festival in 2000.

______________
Buy your Early Bird Passes and Bundles now and beat the rush!
Written by Sachin Gandhi
Back to blog listing