Posted on June 19, 2019
I LOVE CALGARY, AND THIS CITY LOVES MOVIES.


I've worked in the arts for over twenty years, and have experienced many of the world's great festivals. I've seen firsthand their power to elevate and transform a city, both in its joyous sense of itself, and the positive, forward-looking face it presents to the world. Look at any great city and you'll see a great arts festival somewhere in the mix.
Calgary is an ideal film festival city. We've known that since the first edition of the Calgary International Film Festival twenty years ago,when an audience of over 8,000 showed up for a new event that as yet had no track record, little advertising, and a tiny budget. That's stunning by anyone's standard.
Passion founded this festival. That's evident nowhere more than with you, the audience, who have doubled over the past five years to over 40,000 strong.
Not only is the growing energy around the festival incredibly fun; it contributes to Calgary's cultural vibrancy and helps us to deliver youth education programming, celebrate local filmmakers, and publicly champion our award-winning Alberta film industry, which is a significant contributor to economic diversity.
That's why we're asking you, if you believe as we do that a great film festival can be transformative for Calgary, to support our 20/20 Campaign with a generous donation of at least $20 to celebrate our 20th anniversary and to help write the next chapter in the story of the Calgary International Film Festival. DONATE NOW
We are a not-for-profit organization and a registered charity. The price of your ticket covers less than one-third of the cost to put on the festival because what we do is fundamentally different from commercial cinema. Our expert programming team digs deep, including through almost 3,000 submissions from around the globe, to find the unexpected, and to craft a festival experience that celebrates our shared love of cinema on and off screen. It's a tireless year-round effort.

What does the next chapter look like? It includes an even broader range of film from around the world and our own backyard. It reaches ever deeper into Calgary communities to widen the celebration. It draws a growing number of filmmaker guests to Calgary to engage with our audience in exciting ways and extends a vibrant festival experience far beyond the screen.
It only takes a fraction of our audience heeding the call and contributing at least $20 to surpass our minimum target of $20,000 and make a difference.
Let's do this for the love of Calgary and of film. Won't you join us?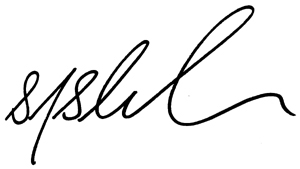 Steve Schroeder, Executive Director
Calgary International Film Festival
Back to blog listing