Posted on February 26, 2019
Lights, camera, Oscars! Thank you to everyone who supported us in this year's Red Carpet Affair fundraiser and joined us for the 91st Oscars broadcast on Sunday, February 24 at The Palace Theatre. Let's raise a glass to our silent auction bidders who alone raised over $33,600 for the 2019 festival - a new record!
A special thanks to our sponsors and partners, local union IATSE 212, Burwood Distillery who poured over 500 fabulous gin and vodka cocktails and the one and only Yann Blanchard who created special CIFF popcorn macarons, petit fours in five flavors, and dreamy mirror glazed chocolates. Guests also enjoyed engaging activations from Swizzlesticks and Bamboo Ballroom.
Thank you to all the generous people who bid on our items and to our friends who supported us with exciting silent auction prizes: local artist Sarah Slaughter, Landmark Cinemas, Chef Yann Blanchard, The Calgary Tower, Globe Cinema, Alberta Ballet, Glenbow Museum, and many more.
Explore the full photo album on Facebook and tag your friends!
___________
Here are some of our favourite moments and a video to relive the magic...
Melissa McCarthy's Fantastic Queen Anne-inspired Costume
Host-free is the way to be with presenters like this! Dare we say, it was our Favourite outfit of the night?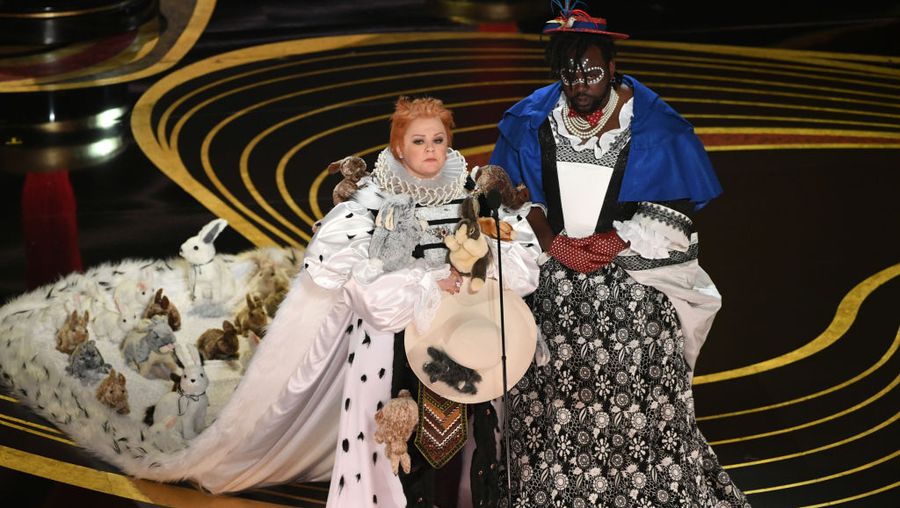 Lady Gaga and Bradley Cooper's Shallow Performance
Oozing with romance, this fantastic live performance of the song from A STAR IS BORN managed to heat up the room and give us all chills at the same time.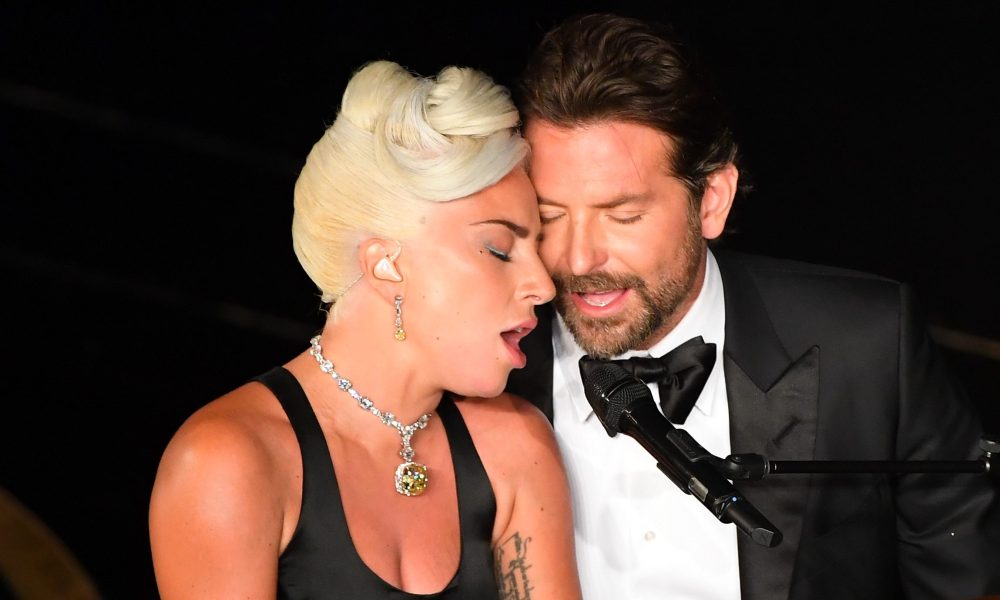 The Big 5
The winners of Best Actor, Best Actress, Best Supporting Actress, Best Supporting Actor, and Best Picture spoiled a few Oscar prediction ballots. With Rami Malek (BOHEMIAN RHAPSODY), Mahershala Ali (GREEN BOOK) and Regina King (IF BEALE STREET COULD TALK) pegged to win, Olivia Colman (THE FAVOURITE) surprised the room, beating out Glenn Close in what many of us thought would be her long-overdue trophy for THE WIFE. The biggest surprise of all - GREEN BOOK going home with Best Picture.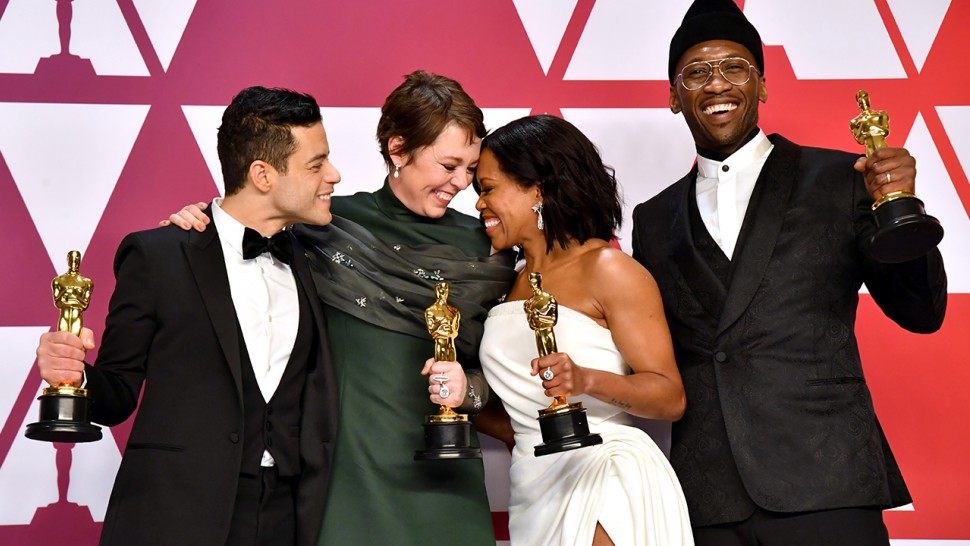 Calgary Knows their Oscars!
Audiences managed to beat the Oscar predictions of our Artistic Director, Brian Owens. Congratulations to Kate M. who won four passes to the September festival with 20 correct predictions on their Oscar ballot! Sadly, no one walked home with $20,000 in our Trophy Game Crack the Code contest, but we still had fun trying.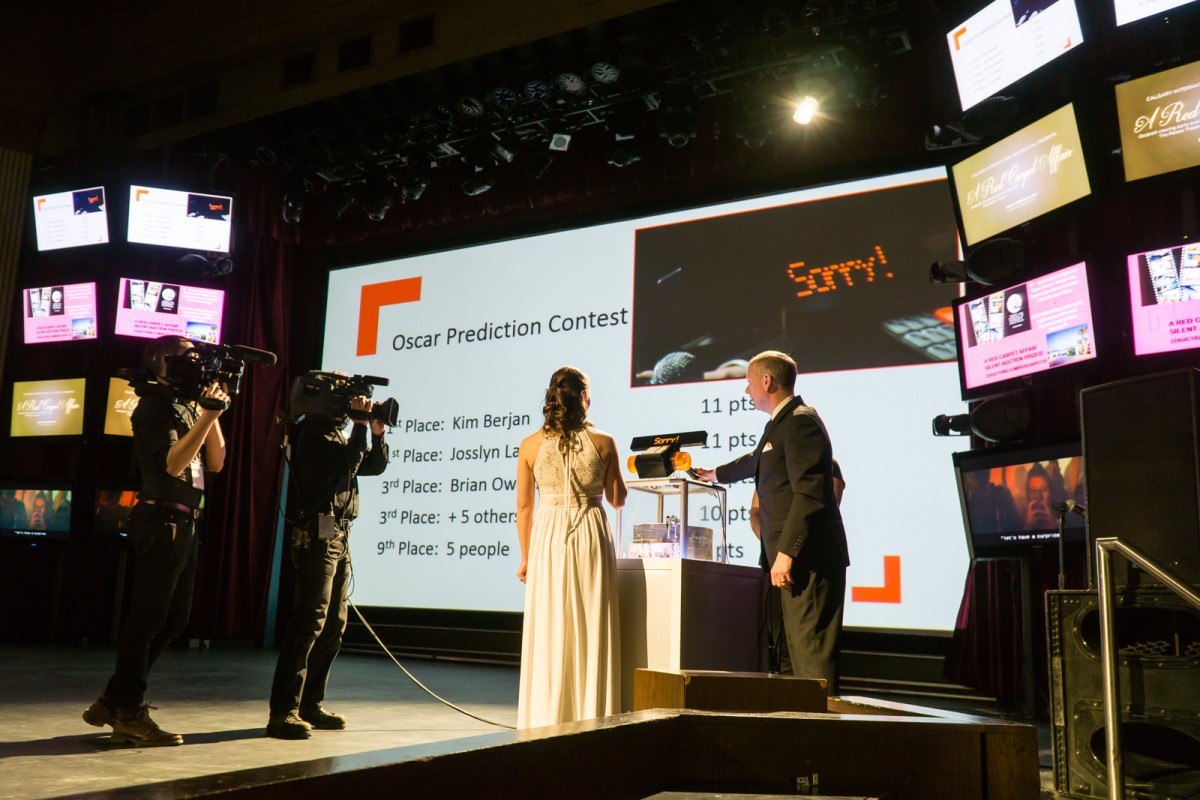 We Took the Red Carpet Look to the Next Level!
With the help of Kim Hayden from Homes and Lifestyles and Adriana Zhang from CTV Calgary, we brought the most stylish men and women of the night up on stage to show off their wears and compete for the title of Best Dressed!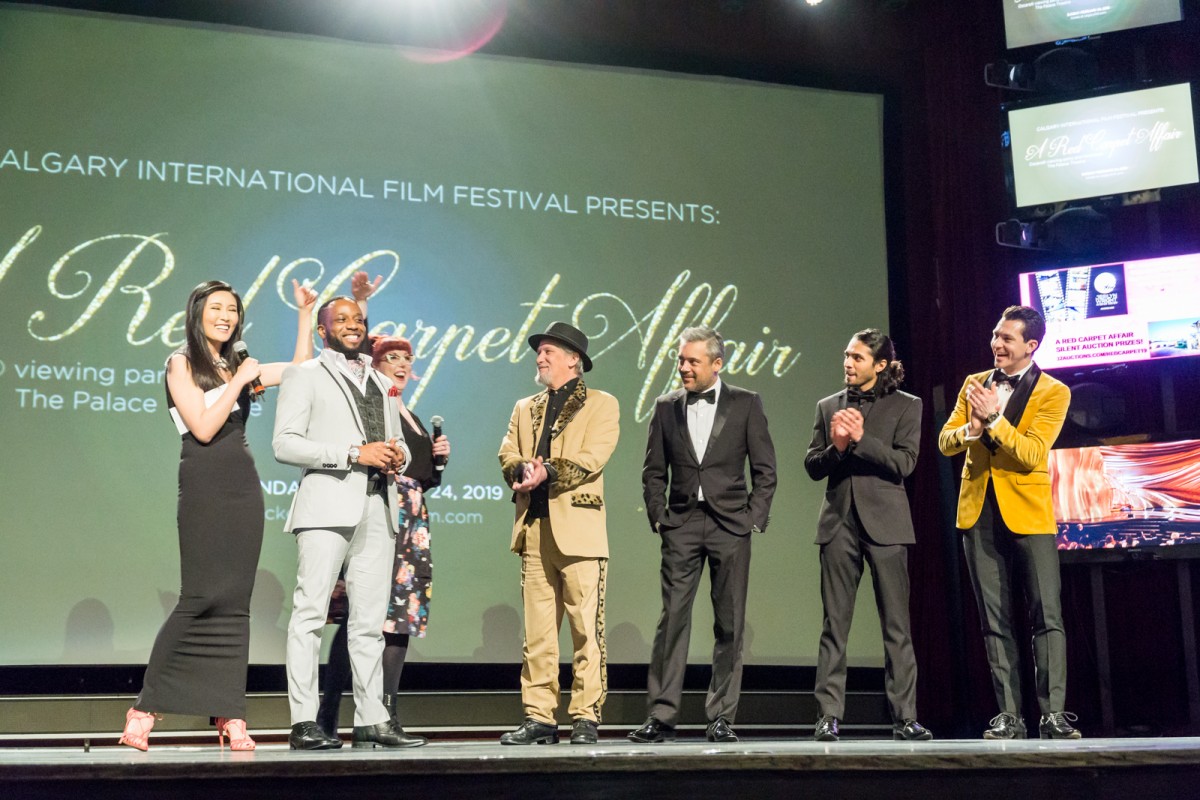 Back to blog listing