Posted on April 9, 2018
Festival Profiles is a blog series that brings you into the lives of the film festival staff and volunteers that dedicate their time and passion to put this festival on. Whether they've been with us since the beginning or are new to the team, these are the people that work year-round to make the festival happen.

Next up we chat with longtime volunteer Lynda MacNeill. Lynda is one of the most recognizable faces at the film festival, as she has been volunteering for the organization for over a decade. What does Lynda do when she's not volunteering at the film festival or working at her job in oil & gas? More volunteering – she averages 500 volunteer hours a year! Read on and get to know Lynda a little bit better.
Tell us a little bit about yourself.
I'm originally from Montreal and Calgary has been my home since the late '70s. I came out for a vacation in September one year and experienced one of the most beautiful months in Calgary – a vibrant city with a big blue sky. I returned home to Toronto (where I was living at the time), packed up and was living in Calgary by December. Of course, the mountains were and continue to be the draw, but also the great city life that we nurture. Over the years, my family migrated west as well so I'm grateful that I have family nearby that I can spend time with. My hobby is volunteering for great organizations like the Calgary International Film Festival. I often say "welcome to my social life" – a social life that's vibrant and changing with all kinds of new experiences as I meet really interesting people that I wouldn't otherwise cross paths with. During my non-volunteering hours, I work in the oil and gas industry, love my job and really enjoy the people that I work with there.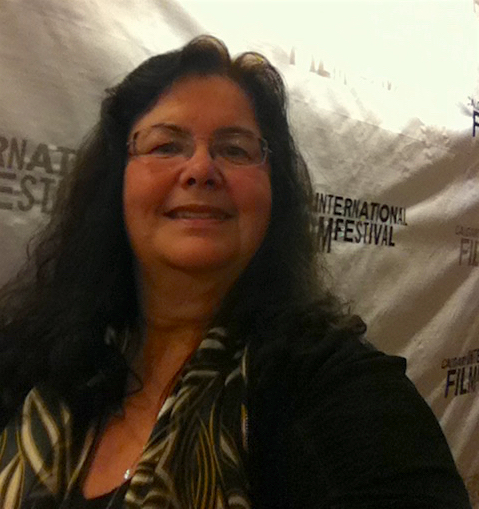 Name a film that's changed your life and why it's important to you.
Oh, there are so many great films that I've seen through Calgary International Film Festival that have influenced and changed how I see the world! A film that moved me recently was a recent HotDocs film BENDING THE ARC, which kicked off the 2017-18 Doc Soup Series. I was inspired by the commitment and dedication of the founders of Partners in Health, to see beyond what is to what could be and to have the courage to step outside regular life and to accomplish something that was bigger than them. I was moved by their commitment to their cause, their innovative solutions to the challenges they faced as the reached out to provide basic medical care to the world's poorest countries and then that they went beyond to challenge the international medical community to see healthcare as a basic human right. I'm amazed at what people can do when moved by compassion for mankind.
How did you first get involved with the Calgary International Film Festival? How long have you been volunteering for?
It all started when my good friend Garry Swanson finally convinced me to accompany him to the Calgary International Film Festival – an event that was the high point of his year and that I'd heard him talk about year after year. I always listened to what he shared, but deep down inside I had no interest in films, let alone any interest in attending a film festival. Finally, in 2006, I agreed to go to a film with him. We were standing at the front of the line (yes we scored the coveted place in line!) for my first film at Globe Cinema. I witnessed first hand the group of volunteers running around making things happen, the red carpet experience, keeping the lines for a sold-out screening organized and guiding folks from the Globe to the Uptown and vice versa. It was such a hub of energy and excitement, I thought "that looks fun – maybe I could do that." Films weren't my initial interest – volunteering and having some fun was. Little did I know that reaching out to the film festival in 2007 and having such a great "first" experience would take me down the path of embracing volunteering with a variety of organizations.
Why do you continue to volunteer at the festival year after year?
The People. The Program. The Staff. The Experience. The friendships that we build with each other and the annual reunion that occurs at the film festival. I've loved watching the festival grow – from the days of the Plaza Theatre, the Uptown, Globe and West Hills Cinemas with small groups of volunteers being shuttled from venue to venue to help out at the last minute to the well-organized event that it is today – it's been an exciting ride. Calgary Film staff really appreciate our volunteer contribution and make what we do, feel important. My year just doesn't seem right without the film festival in it. And I have actually evolved to starting to think about the films I want to take in at the festival. Who knows, perhaps in another decade, I'll actually become a film buff!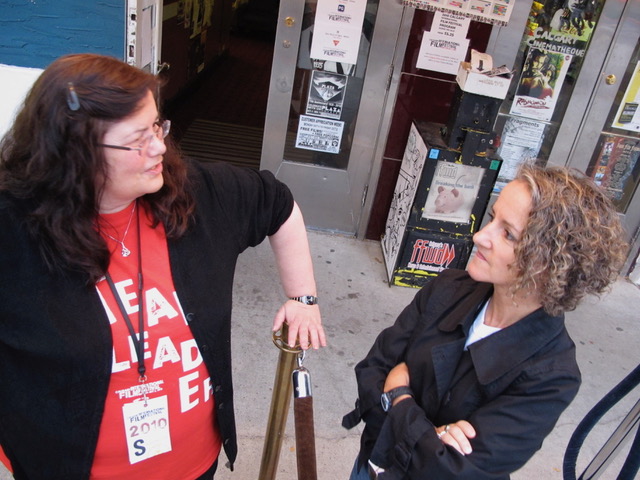 What's the strangest/most interesting/funny/moving thing that's ever happened to you when volunteering at the film festival?
The most moving experience was in 2016 when the Calgary International Film Festival achieved Academy-qualifying status. In my mind "the festival had arrived" thanks to the hard work and dedication of the staff. The most interesting thing for me is the number of times I'm stopped on the street or at an event and someone says – "hey, I know you – don't you help out at the film festival?" It's great to be an ambassador for a great organization.
What's been your best festival moment?
Seeing the Oscar Party evolve from a thought into the great event that it is. The idea was birthed when a few of us volunteers were chatting at a Calgary Film off-season event and figured wouldn't it be great if instead of all going home to watch the Oscars on our own TV if we had an Oscar Party and were able to watch the Oscars on a big screen! And so it became, "The Red Carpet Affair" – an event with so much more flare than we ever imagined when we first chatted about the idea in the lobby of the Globe one cold wintery February weekend!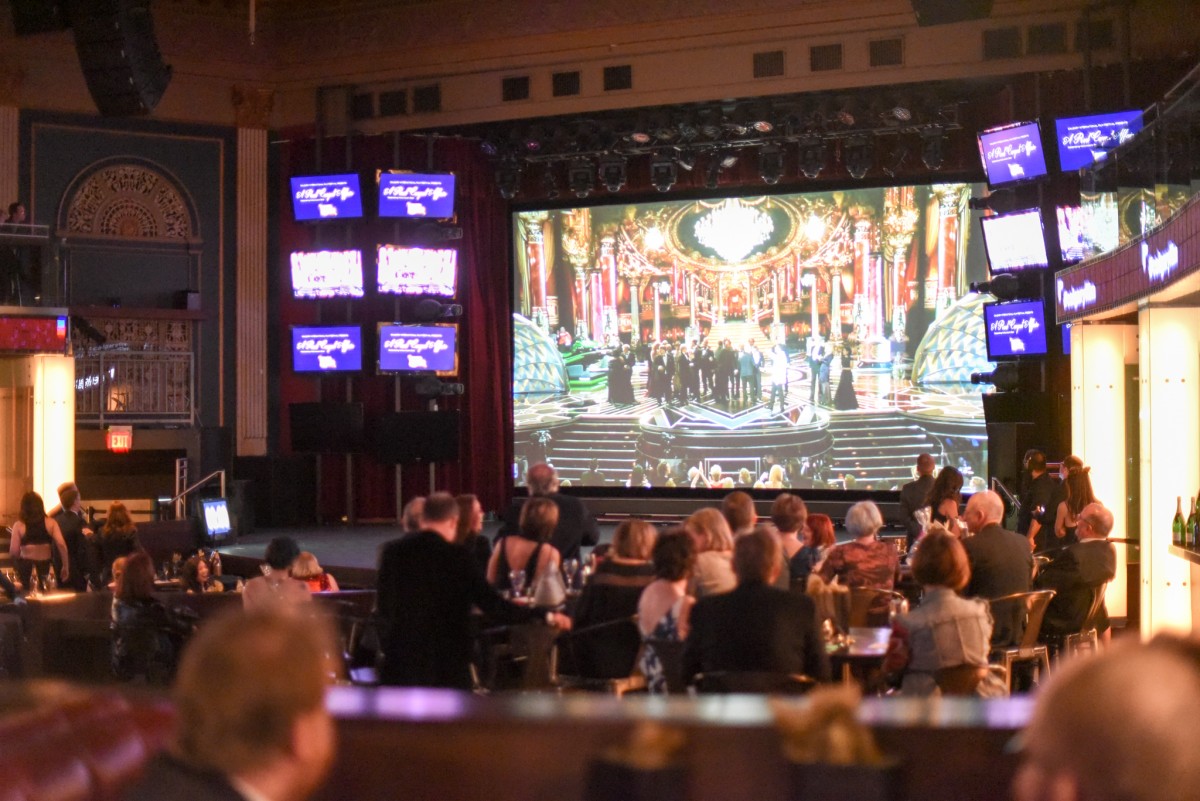 What do you do for fun when you're not volunteering?
Volunteer! I'm always on the look-out for new volunteer opportunities. With my family grown up, most of my spare time involves volunteering in one form or another, at local events in the Calgary area, or as a volunteer supporting NFP associations in the oil and gas industry. I've been fortunate to be able to volunteer at large events such as the visit of the Dalai Lama, the Grey Cup, the World Junior Hockey Championships, and to travel to Toronto to volunteer at a conference. My work-related volunteer activities involve writing publications to help guide the work that's done in the industry, delivering workshops or facilitating discussion groups on commercial issues and challenges we face in the industry today. I've served on several NFP Boards over the years but discovered I'm more interested in being a front-line volunteer. I often say, my volunteer profile is longer than my work profile because of the number of organizations I support. I only started tracking my volunteer hours in 2015 and was quite surprised that I average about 500 volunteer hours a year and have been fortunate to have volunteered with over 40 different organizations since 2007. My other interests are travelling, photography, music, reading and for something entirely different, energy healing. But one thing I learned a few years back was to not plan a trip when the festival is on!
What are you looking forward to the most about this year's festival?
Reuniting with previous volunteer friends and meeting new ones. Exploring the menu of great films and hidden gems the devoted previewing volunteers and the programming department find and select for us to watch. I'm also looking forward to the hustle and bustle of opening night at Eau Claire Cinema where we get another chance to kick off a great festival. It's great to see the hard work and plans developed by the festival staff during the year come to fruition. There's nothing like sharing a "high five" at the end of the first night and at the end of the festival, knowing that we did our part to help make the festival a great experience for volunteers, the staff and our guests.
Back to blog listing