Posted on September 7, 2017
Watching films is a fantastic way to spend a couple hours. We know it, you know it, everyone knows it - that's why it's one of the most popular date night ideas and weekend activities. So when it comes to programming the film festival, how can we ensure that we go the extra mile to really deliver a one-of-a-kind experience? Well, we offer more than just the films - we go behind the screen to show you all the ways that stories go from the page to the projector!
Now in its second year, our Behind the Screen series is comprised of everything from field trips, to filmmaker discussions, to interactive tours, and more. Did you ever want to know exactly how a casting director finds the perfect actor for a role? How about learning all the secret filming locations around Alberta and what makes them so interesting? These, and many other events, are all available through our Behind the Screen series. Big highlights this year include IN CONVERSATION WITH JASON JONES, a Canadian actor who moved from Ontario to LA to pursue his career; another discussion with playwright and writer David Hare, whose film WALL is playing at the festival this year; and a panel about creating music for film, entitled THIS SOUNDS AMAZING (which ties in with our doc SCORE: A FILM MUSIC DOCUMENTARY), featuring composers from three of this year's film selections.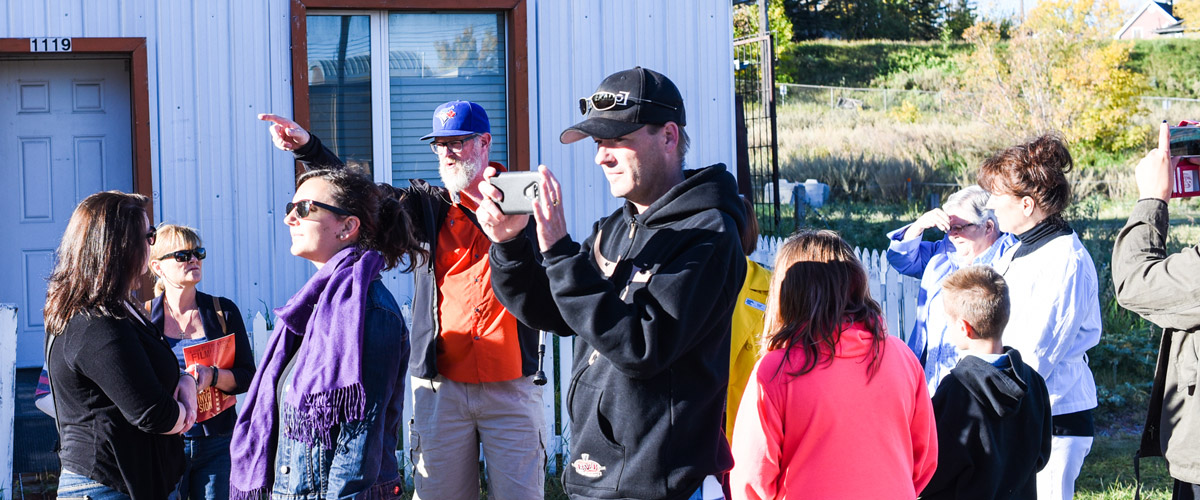 The best part? Most of these events are free, no ticket required, so make sure to add them to your festival schedule! And while we have dedicated Behind the Screen events, don't forget that there are plenty of other places to go a little further during the festival. Many screenings have director Q&As after the show, and Paper St (across the street from Globe Cinema) is shaping up to be the hip hot spot to go for all your late night hangouts. In addition, there will be Festivalscape exhibits throughout the course of the 12 days, so there will always be something extra to see at Calgary Film!
Back to blog listing