Posted on September 5, 2017
The long weekends of summer are behind us now, and as Labour Day disappears into the distance, it's time to look toward the weeks ahead. For many, this means heading back to school - either for themselves, or for their family and friends. Schooling takes up a large portion of our early lives, and as such, it's bound to appear in media from time to time. This year's Calgary International Film Festival is no exception, with a select group of films about school life - whether comical or dramatic, heartwarming or heartwrenching, these movies are sure to entertain our audiences.
First is the tongue-in-cheek take on GLEE for the goth kids - EMO THE MUSICAL. Featuring a cast of established young actors and barreling out of Australia with rave reviews, the film takes a darkly comic look at the politics and machinations of high school drama, while integrating an unexpected twist in the form of musical numbers. The key to EMO's success is that it never quite takes itself too seriously, while still maintaining a serious message. You can also catch the director, Neil Triffett, when he's in town for the screening to answer your questions.
In the same spirit we find DON'T TALK TO IRENE, a tale of optimism and acceptance that also deals with cruelty and the difficulty of being an outcast at a young age. Michelle McLeod leads a stellar cast, which includes Geena Davis, Scott Thompson, and others, in her first major role as the titular Irene, an overweight but irrepressible girl who wants everyone to know that there is so much more to people than what appears on the surface. Director Pat Mills will be in town to discuss the film as well, so be sure to sit in for his Q&A.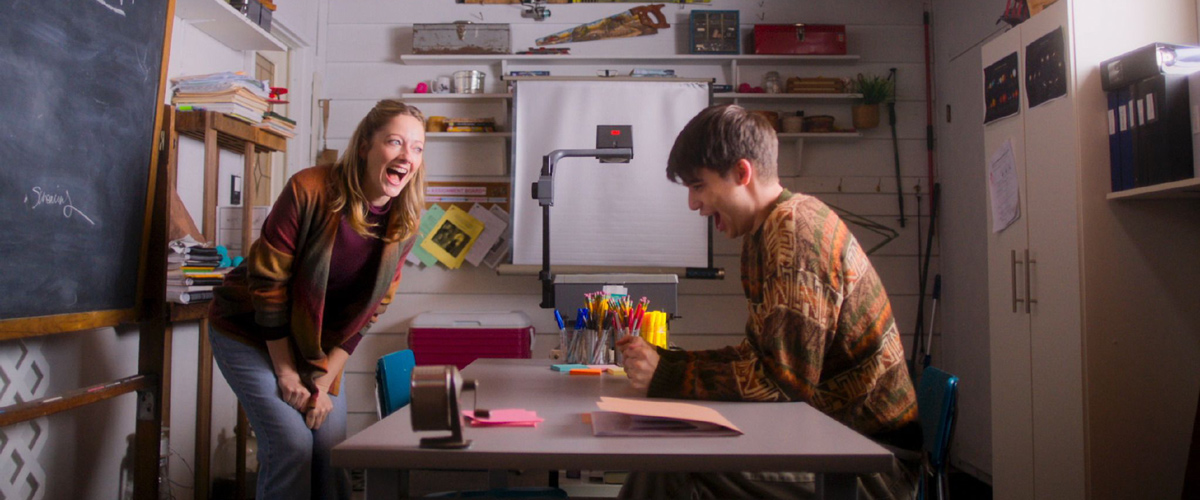 Kyle Rideout's PUBLIC SCHOOLED is a comedically genuine look at the relationship between a home-schooled son (Daniel Doheny) and his mother (Judy Greer), when he finally breaks away and enters the public school system. Encountering crushes, temptations, and the "real world" for the first time, it's a heartfelt ride that highlights the effect that so-called "helicopter parents" can have on their kids, and what happens if it goes a bit too far. As luck would have it, Kyle will also be in town to promote his film, so be sure to drop in to hear what he has to say.
CROSS MY HEART breaks the mold a bit - because it's not about kids going back to school, but rather, about them staying out of it. This French-language drama takes place in October 1970, at the height of the FLQ Crisis in Montreal, and focuses on a group of four related children who kidnap an elderly woman and keep her at their isolated farmhouse (but don't worry - it's not a horror movie!). If you want a story that strays a little farther from normal school life than the others, this is the one for you!
Escape the back to school blues and join us at the movies. Tickets to any of the above films, 10- or 20-packs, or a full festival pass are now available. Buy early to ensure you'll see everything you want to see at this year's Calgary International Film Festival!
Back to blog listing