Posted on September 1, 2017
We know, skimming through over 200 films can be fun but it can also be time consuming. That is why the Calgary International Film Festival has put a call out to our trusty community members, volunteers, and even a few local celebrities to develop their very own Top 10 "Must See" lists for the 2017 festival. Use these lists as a jumping off point for deciding on your own picks for the year, and hey - don't worry about cross-pollinating. Feel free to make your own top 10 lists from these top 10 lists, and more!
--
Our first list comes to us from Jason Philip Wierzba who is a Calgary International Film Festival previewer for the World Cinema section. He has an academic background in Film Studies and an insatiable appetite for all things cinema-related. He sees an obscene amount of movies and is always on the lookout for something new. His favourite filmmakers are Robert Bresson (especially the late stuff) and Jean-Luc Godard (especially the '80s stuff). He is always excited about fresh national film movements, from the French New Wave and New German Cinema in the '60s and '70s, to Taiwan and Iran in the '80s and '90s, to Romania and Mainland China now. If something cool is screening at the Globe, you can expect to see him there in the front row.
Consider Jason's list as the "Picks for the Average Vanguard" - someone who is ready to dive into the wonderful obscurity of the festival starting with a fine selection of foreign language films. Check out Jason's picks and some expert commentary below:
Hong Sang-soo is a tirelessly prolific and consistent-of-vision South Korean filmmaker at the top of his game. He has presented three different movies at major festivals this year. CLAIRE'S CAMERA, which was shot on the fly in Cannes during the 2106 festival, was one of two films by the director to debut there this year. We can expect something fleet-footed and rife with the convention-flouting zooms of which is so fond. This is the North American premiere. Yeah, a pretty big deal.
Finish director Aki Kaurismäki is world cinema titan. He combines deadpan humour and an elegant mastery of film form. He may well be the world's most loveable (and ultimately loving) misanthrope, a warm heart beating beneath the cool surface of all he does. He has remained always on the side of the downtrodden. The focus in his last couple films on the plight of migrants and refugees makes them all the more prescient.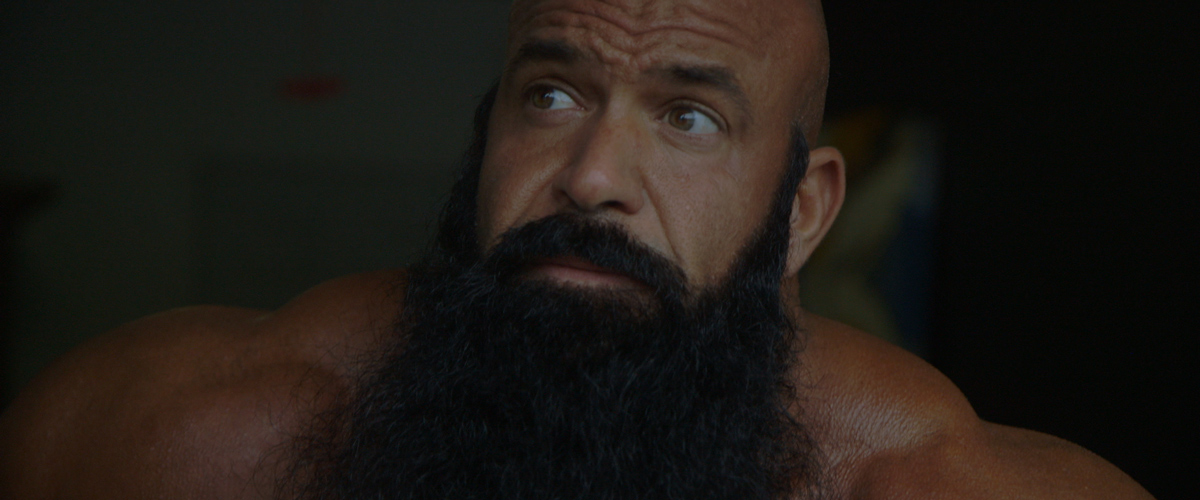 Québécois filmmaker Denis Côté splits his time between making nominally conventional narrative films of an essentially arthouse nature (such as CURLING and last year's BORIS WITHOUT BÉATRICE) and quasi-documentary hybrid films of a more experimental vintage (such as BESTIAIRE and JOY OF MAN'S DESIRING). I am always excited to see anything he does, but the latter category of films (to which A SKIN SO SOFT belongs) is far and away the more exciting to me. Expect something you have absolutely never seen before.
Bruce LaBruce is something of a Canadian counterculture icon. He is known for combining hardcore sex and radical politics. While most of his past works have focused on gay men, THE MISANDRISTS is an all-girl affair about a band of militant lesbian terrorist pornographers. Bruce LaBruce continues to bring a playful insurrectionist spirit back to LGBT cinema. I had the opportunity to preview the screener of this movie and absolutely loved it.
I remember very well seeing the then-basically-unknown Ruben Östlund's INVOLUNTARY at the 2010 Palm Springs International Film Festival and being absolutely blown away. I knew I had just watched something by somebody to keep an eye on. He has continued since then to blaze a trail as a kind of malevolent cinematic sociologist. THE SQUARE won the Palme d'Or at Cannes this year. Head juror Pedro Almodóvar, once a bit of a subversive himself, spoke approvingly of the film's frontal assault on the cult of political correctness.

Debuting this year in the Un Certain Regard section of the Cannes Film Festival, WESTERN garnered more consistent and demonstrative critical praise than pretty much any of the more hype-generating fare in the Official Competition. My interest, to say the least, has been piqued by what I have read. Expect something that speaks to the ongoing persistence of colonial appropriation.
Director Kantemir Balagov studied under Russian master Alexander Sokurov, which obviously indicates serious pedigree, though I am told CLOSENESS betrays little superficial allegiance to the maestro. All the same, notices have been strong, it won the FIPRESCI Prize at Cannes, and the trailer looks great. I am always a sucker for anything shot in 1.33/1 Academy ratio.
Director Michael Almereyda was at the vanguard of a new wave of American independent cinema at the beginning of the '90s. He is in every sense a visionary, dealing both with forward-thinking subject matter and pictorial experimentation. This is a guy who shot a whole feature film on Fisher Price Pixelvision and later adapted HAMLET with Denmark reimagined as a modern corporation. Pretty much anybody who saw his EXPERIMENTER at the 2015 Calgary International Film Festival would probably agree it was a highlight.
Directed by Sally Potter. Yet another living legend. Her work is always at least to some degree radical. It almost always makes a mockery of expectations. And she pushes buttons. One's privilege may well find itself discomfited. I'm gonna read as little as possible about this one and wait to be immersed in an experience I have every right to believe will envelop me (without dullin' them critical faculties, naturally).
Ah, Michael Haneke. What is there to say? What by all accounts would seem to be a minor work from Haneke, uncontested master of "emotional glaciation," would nonetheless have to be any reasonable cinephile's idea of a major event. And whenever he works with Isabelle Huppert (this would be, I believe, the fourth time), I am 100% on board.
--------
Individual tickets are available via the links above or you can buy packs and passes by clicking here.
Back to blog listing