Posted on August 31, 2017
This year's Opening Gala selection is WHEN THEY AWAKE, a relatively small-budget indie music documentary that's impressing people all across the country. A true underdog story, both with its content and the with the film itself, we are proud to showcase some of Canada's best up-and-coming Indigenous musicians on the big screen this September. We reached out to producer/co-director PJ Marcellino, to get his thoughts on the film and the impact its subject matter is having on the cultural scene of the country, and here's what he had to say.
Catch WHEN THEY AWAKE on Wednesday, September 20 at the Jack Singer Concert Hall. Tickets are now on sale.
----
Can you briefly summarize what your documentary is about?

WHEN THEY AWAKE is a film about a somewhat inchoate Indigenous music movement that is increasingly reaching Canadian public consciousness these days - and this perhaps resonates particularly strongly this year, as Canadians have been invited to think about the nation in a different light. It's a movement of cultural reclamation, which is taking up space in public discourse, and using music as an accessible tool and positive gateway to discuss important issues surrounding our common history, our identities, as well as the processes of colonization and decolonization. In reality, Indigenous musicians have been doing these same things for a long time - making powerful music, engaging with their communities, learning teachings from the Elders, being role models for the youth, reaching out to non-Indigenous audiences... The key difference, now, is perhaps that we've reached a point in which these issues are front and centre; we're finally talking about what is really going on; people are finally noticing the music and what it talks about - and not just noticing when Buffy Sainte-Marie or Tanya Tagaq win the Polaris Music Prize, but also what they have to say about matters that affect the Indigenous minority in this country, and therefore that affects us all, matters that we must discuss if we're going to be help reshape Canadian civic consciousness to be more inclusive.
How did you first learn about this story?
The story was always there, and we were both aware of it, as both of us come from a background working in inclusion/exclusion, identity, and race relations. I moved to Canada in 2006, and from the beginning it was clear to me that there was a disconnect in how the country, by and large, tried so hard to include new Canadians, allowing people like me to be Canadians and also remain who they were before arriving here; all the while dealing a really bad hand to Indigenous Canadians. This made me uncomfortable from the getgo, and I had been thinking for many years about what could I do, how could I use my professional background to interact with this. But it just so happened that my professional turn toward filmmaking suddenly landed this story on our laps. We first set out on a completely different journey, first following Toronto-based chamber ensemble Gryphon Trio on a music engagement project (Listen Up) across the Northwest Territories. We knew the story ran much deeper, but didn't quite know what aspects to tackle. So we did what documentary filmmakers do: we let the story reveal itself.
For the next year, we followed their project and got to know musicians up and down the Mackenzie River. One year into the film, as their project wrapped up, the Interim Reports of the Truth and Reconciliation Commission were coming out. Having had discussions about broadening the spectrum of what we were doing, the conversations we had that week (with people like Susan Aglukark, Leanne Goose, and JB the First Lady) set us on a path that would result in an additional 12 months of principal photography.
We proceeded to cross the country from coast to coast to coast several times over, on the insane schedule of 40+ musicians. I believe I counted 98 flights that year. Amid this insanity, we had endless conversations about the music they make, why they make it just so, and how they interact with their cultures, their communities, their peers. In post-production, we ended having to drop lots of excellent characters, and eventually even dropped the original story we started with (which is now a completely separate film project). Crafting the story in the way we eventually put it on screen was the real challenge, and it took the better part of three years. But, when a story like this is shared with you, you do have the responsibility to accept what you're being tasked with, and do your damnest to honour it, because people have trusted you with stories that need to be shared.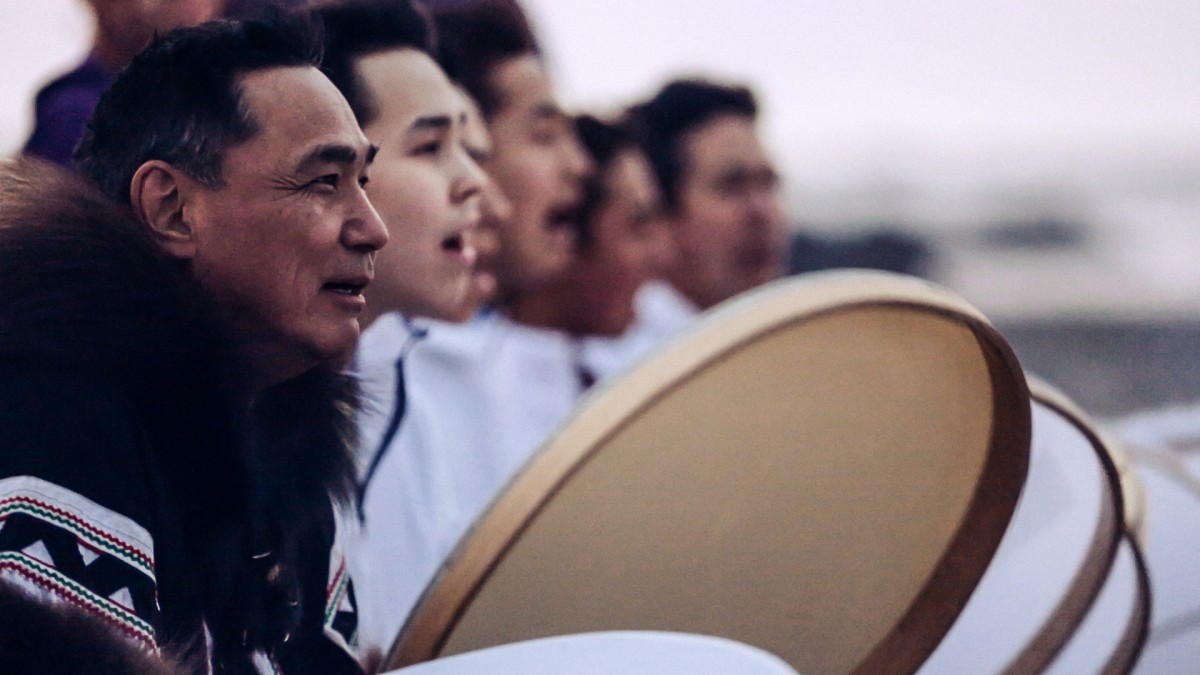 What's one new thing that you learned when making this film?
One that strikes me, when I look back into it, is how similar the systematic oppression of Indigenous peoples in Canada andof African-Americans in the United States was/is. I don't think the majority of Canadians really understands how pernicious the colonial system has been, and how it continues to affect people today. It drives home the point of how necessary intersectional solidarity and ally-ship is in these complex times we live in. On a lighter note, did you know how hectic musicians' routines are? No? Try following 40 of them at the same time.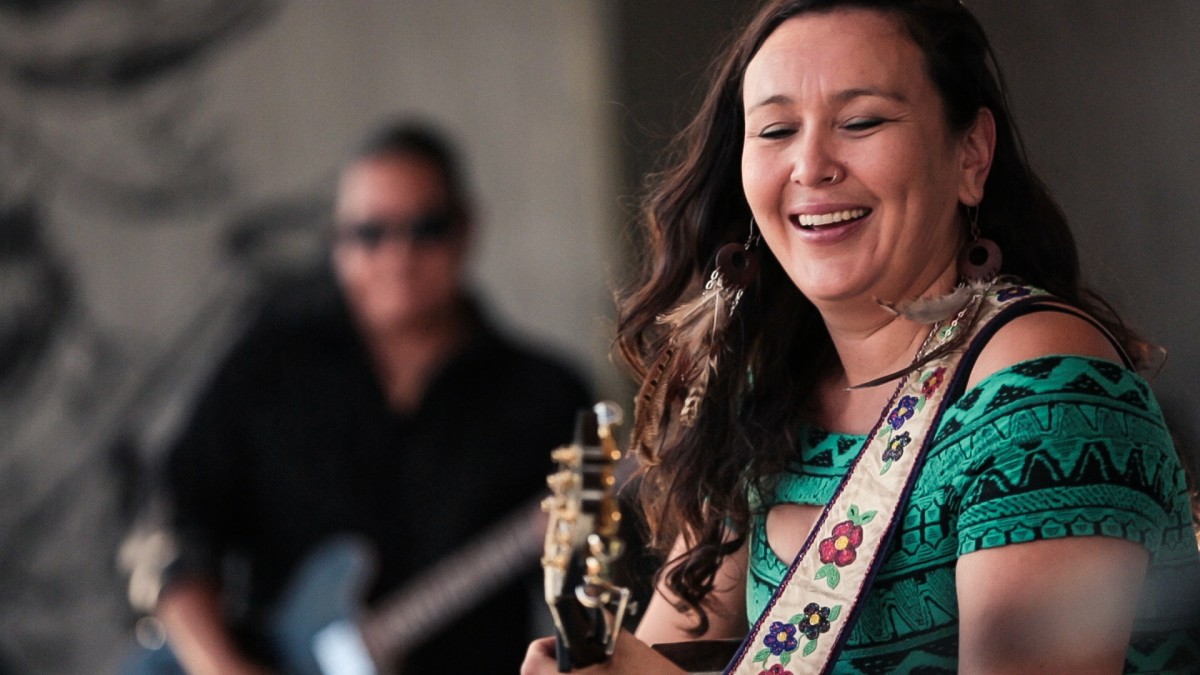 Can you share a behind the scenes story from filming?
After finishing post-production, we went on to do an Arctic Community Outreach Tour from Iqaluit, Nunavut, all the way to Dawson City, Yukon. It was a 20-day behemoth of a tour right during spring melt (which, in hindsight, was foolish of us). We landed in Iqaluit on a beautiful day, and found out that Hermon had left his American passport on the flight. Hermon is Persian-Korean-American, and these were the early, hectic days of the Muslim Ban, so the whole thing was stressful, but we joked he could always live a peaceful life in Baffin Island, if they didn't allow him back in (he decided to run for a Congressional seat shortly after). It took 24 hours to recover the passport, thanks to the amazing Canadian North staff in Calgary, Ottawa, and Iqaluit. By this time we got it, we were well on our way to a screening in Igloolik.
We never got to leave after our screening. the following morning, while we stood with actor/filmmaker Natar Ungalaq (Atanarjuat/The Fast Runner) in front of his studio, legendary director Zacharias Kunuk rode in on his skidoo, we said a quick hello and told him we had to head to he airport. Zack, clad in huge parka, fur hat and mittens, matter-of-factly pointed at the the sun, obfuscated by haze, and said "look at that - you're not going anywhere." He was right. The tiny airplane came in but landed in nearby Hall Beach and turned back. We had to wait for the next one, 24 hours later. Instead of sitting there and waiting in the fog, it dawned on me that I had friend in Hall Beach. It had never crossed my mind to visit him until that day - I thought we could find a hunter to drive us across the sea ice, and told my friend as much. I don't think he really took me seriously until I texted him at 6:30: "Start dinner. We're on our way!" With Natar Ungalaq's help, and after many phone calls, messages, and runs to get gas before everything closed, we did find an experienced hunter with a GPS, and rode on a sled, sitting on caribou furs, for about 2 hours, right through a whiteout. We got to Hall Beach in time for dinner. Then, for two days in a row, the airplane got cancelled in Hall Beach and landed in Igloolik instead… We had to laugh it out. On the third day, we were convinced the flight wouldn't be coming. Instead, we got a call when we were still in bed, asking us to come to the airport immediately - the flight was landing on the hour.
We learned a valuable expression in Inuktitut that month: "ajurnarmat". Loosely translated theres's no point worrying about things that are beyond your control.
In a low-budget indie, crises happened weekly, and we often jokingly paraphrased film director and all-around badass Werner Herzog, saying an 'Herzogism' like "when you're a filmmaker, you need to go with the highs and lows, and know that there's always a new crisis after the one you just averted. Every single day, you need to be willing to go to the depths of Hell and grab your film from the clasp of the Devil himself." Werner is a great teacher.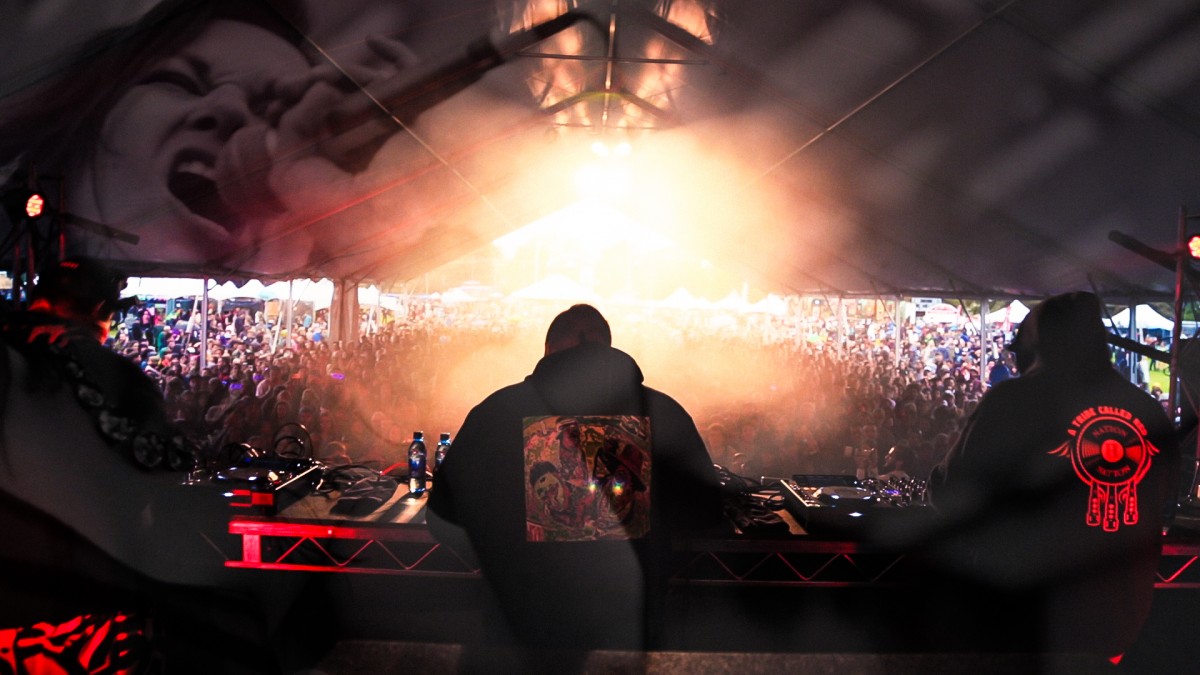 In WHEN THEY AWAKE you interview a number of Indigenous artists including Inuk throat singer Tanya Tagaq, Dom Amero and members of A Tribe Called Red. How can such diverse music styles and experiences exist together under a larger political and artistic movement?
I remember reading an interview with Ian Campeau (A Tribe Called Red's DJ NDN), in which he said (and I paraphrase) that the mere fact Tribe does pow wow-inspired music today is a political act. It's not the music that determines the movement. It's not the genre, the cultural background, or the place of origin. It's the shared colonial heritage - despite its differences - the historical trauma, and the resilience and effort to rescue cultural elements that were almost erased from the face of the Earth. What makes this musical renaissance a movement is not an umbrella organization, or the music itself, but the sheer will of individual indigenous musicians to do their best, represent their cultures and their stories, and to share with their peers, with their communities, and with Canada at large.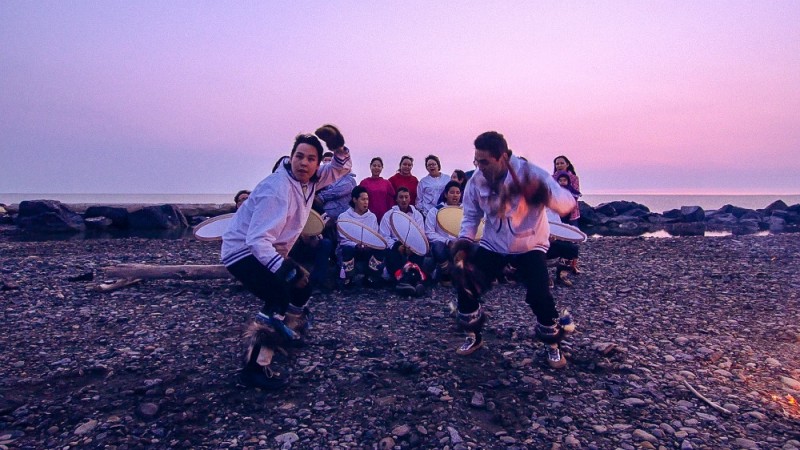 Tanya Tagaq and A Tribe Called Red are changing the way that indigenous experiences and culture are being told. Why do you think their music and this movement is gaining so much traction in Canada today?
Because it's 2017!
It has taken Canada long enough, but it feels like - while there is much to do - people have finally woken up and realized where our flaws are. All of us need to take responsibility for speaking up, talking to our neighbours, and taking steps toward dialogue and reconciliation. We can all start by reading the TRC report and calls to action. We can treat each other like human beings. And we can realize that this will take time - this will take our entire lives. Decolonization doesn't ever go away, you know… because colonization was here a long time. We need to accept that discomfort, understand that it's not about us, it's about systems, and do our very best to try to make every day a little better. Tanya, and Tribe, and Leela, and Buffy, and so many others, are the tip of the spear.
While the film touches on the history of colonialism and the current injustices faced by Indigenous communities, themes of resistance, resilience, and reclamation take a forward-looking approach. What do you hope younger generations take from this film?
Pride. Empowerment. The will to build bridges and reach out across them; and the self-confidence to go out and be the best people they can be. We have big shoes to fill, because there are some incredibly brave people who preceded us.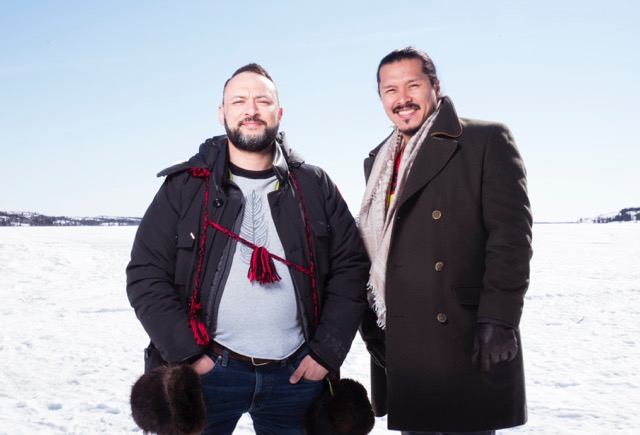 --
Meet directors PJ Marcellino and Hermon Farahi at the Calgary International Film Festival at the Opening Gala presentation of WHEN THEY AWAKE on Wednesday, September 20. Tickets to the Opening Gala screening & party range from $35-$75 and are on sale now.
Back to blog listing