Posted on August 29, 2017
A filmmaker doesn't have to a be a seasoned industry veteran to make a difference. That's the mindset of Kate Brooks, whose first film - the documentary THE LAST ANIMALS - addresses a far-reaching and global issue. Intrigued by the concept, we asked her to share some thoughts on the film and the ideas behind it, in anticipation of her visit to Calgary in September when we screen her film. Here's what she told us.
---
Can you briefly summarize what your documentary is about?
THE LAST ANIMALS is a sweeping and sobering film about an extraordinary group of people who go to all lengths to save the last animals. The film reveals the tentacles of the gangs behind the illegal wildlife trade, which despite their devastating impact, often seem as elusive as a ghost.
How did you first learn about this story?
On my first trip to Kenya in 2010 I heard that poaching was becoming an issue again, but it was an incident on the border of Chad in 2013 - in which over 80 elephants were machine gunned down in a single incident - that really propelled me to throw myself into crisis.
What's one new thing that you learned when making this film?
THE LAST ANIMALS is the first film I directed, so there was a steep learning curve. The making of this film was a complete education in how to make a film from start to end and beyond. Over the four years I wore every imaginable hat.
Can you share a behind the scenes story from filming?
One day when reading an article about the trial of an ivory trafficker, I noticed that some of the details matched details from a seizure our team had just filmed. I brought it to someone's attention and the "lead" helped connect shipments, further cracked open the network and helped to bring some very bad people to justice.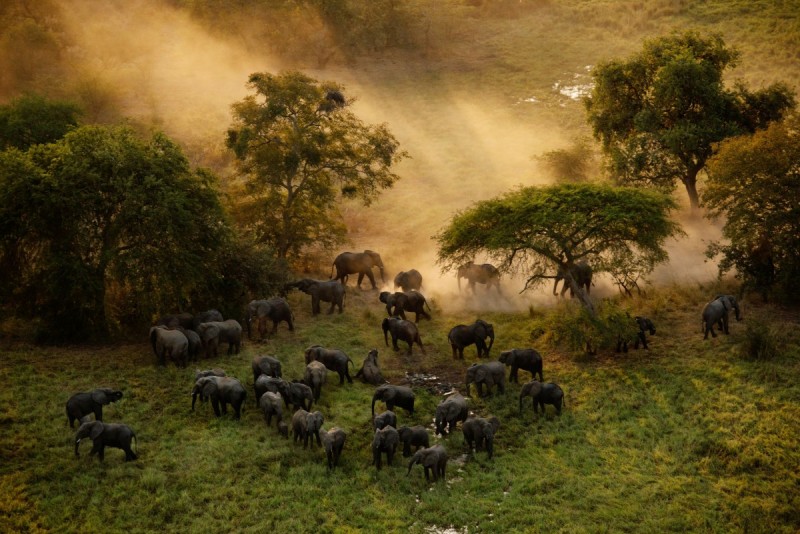 Your background is in war photography, including covering the war in Afghanistan, and traveling throughout the Middle East to document the devastation caused by war. How did you make the transition from this to filmmaking?
In 2010 I met the director of the documentary THE BOXING GIRLS OF KABUL. He was looking for a female cinematographer and I was brought on. The experiences sparked my passion for filmmaking and lead me to want to make more films. A picture may be worth a thousand words, but if you can capture someone's attention for 90 minutes, there's a real possibility that you can change their thinking and educate them on an issue they know little or nothing about.
For this project, you spent three years documenting the plight of the Northern White

Rhinoceros - when you started filming, there were just seven left in the world, and today there are only three. What gives you hope and optimism in the endless battle for conservation?

The rangers, conservationists and law enforcement agents who put their lives on the line and work tirelessly to protect animals are what give me hope. While it often feels like a losing battle, without these efforts everything would be lost and the fact of the matter is that these global efforts are making a difference.
What do you hope the audience takes from this film?
My film not only endeavors to expose the horrors of this crisis and that extinction is real, but also how this trade is linked to the darkest sides of global criminal activity. My greatest hope is that THE LAST ANIMALS will help close the world's remaining ivory markets and raise awareness about how many species are threatened with extinction.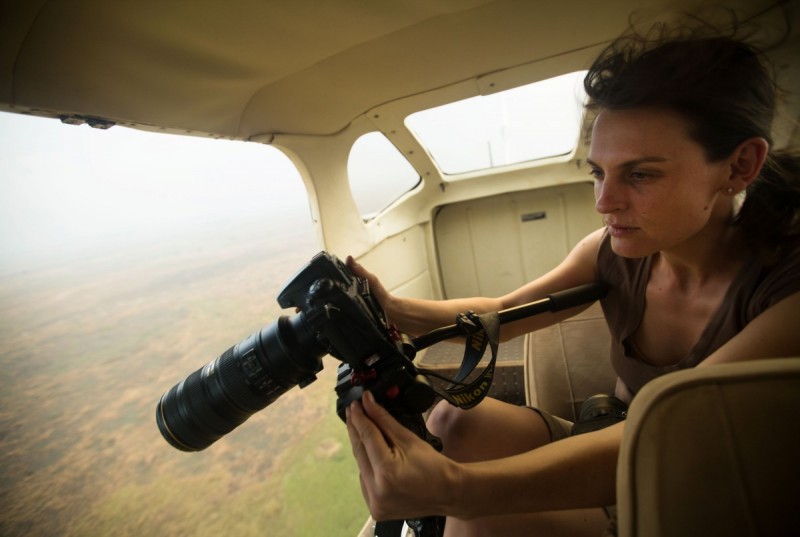 --
Tickets to THE LAST ANIMALS are now available. You can pick up 10- or 20-packs of tickets now, on our website, or even snag a full Festival Pass that allows access to this film. Kate Brooks will be in attendance at the festival and participating in a post-screening Q&A, which will be your opportunity to learn more about all the issues addressed in the film!
Back to blog listing